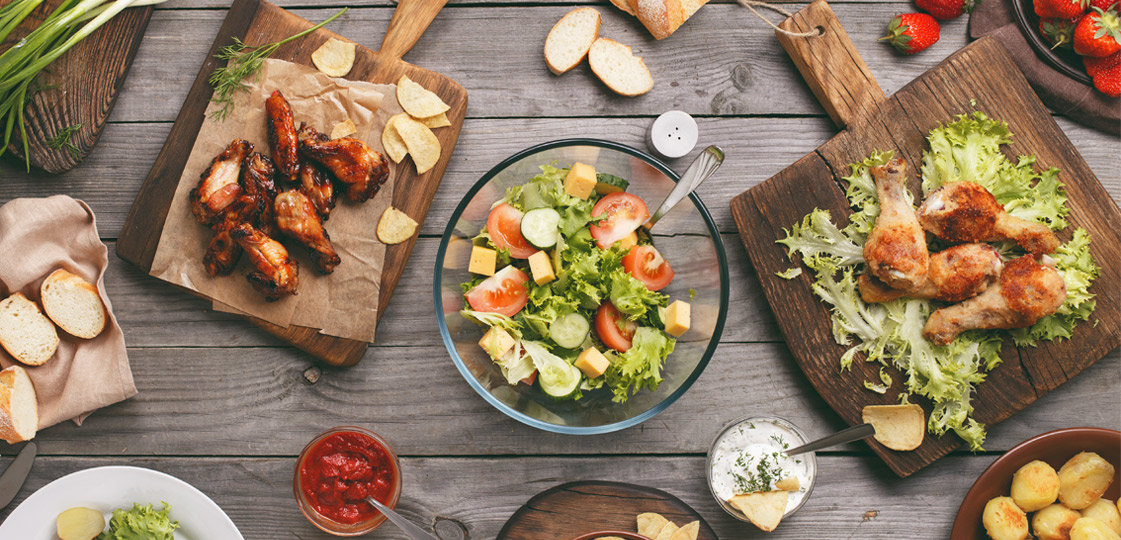 Salads can get a bad rap. Leaves, protein, veggies, dressing, blah blah blaaaah—but hold on! Salads don't have to be a snooze. Need some proof? Keep scrolling to view some tasty leaf-laced lunches and dinners that are anything but boring.
SPINACH FTW.
POTATOES? IN A SALAD? YUP.
AIN'T NO PARTY LIKE A FETA PARTY.
OH HELLO, FRESH DILL.
SIMPLE, FAST & DELICIOUS.
YEEHAWS WELCOME!
CORN OFF THE COBB.
JUST PEACHY.
WE SEE YOU, WALNUTS.
YOU HAD US AT WATERMELON.
Still hungry? Check out these 14 Healthy Spring Recipes.