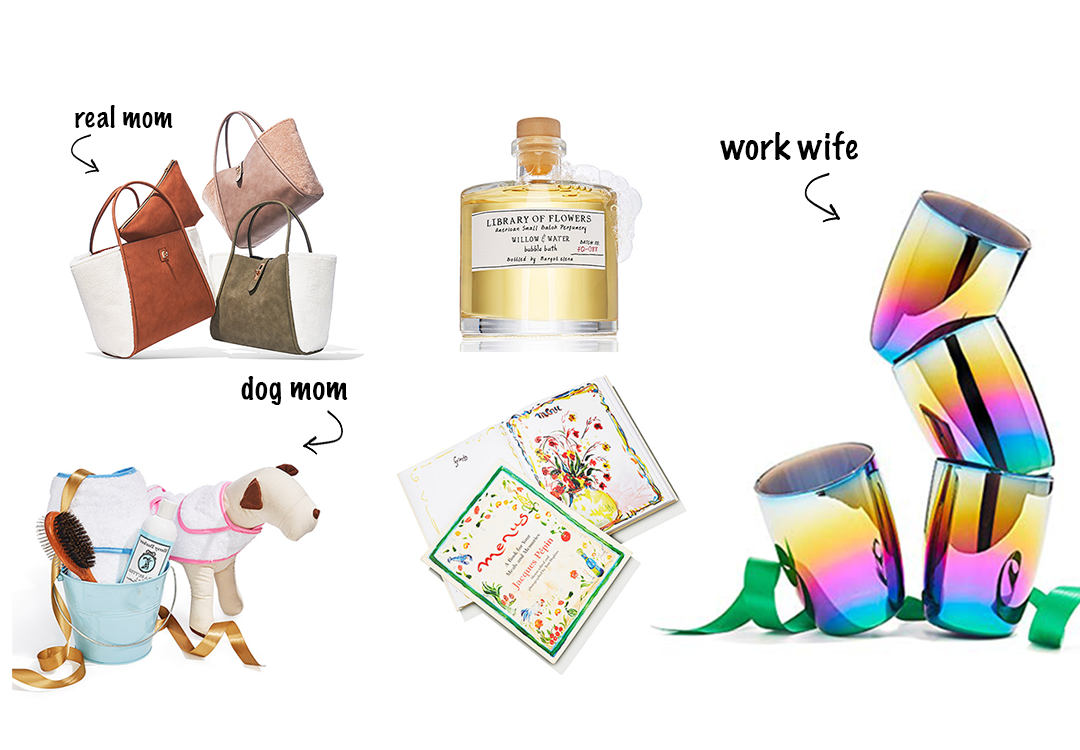 Disclosure – The below contains affiliate links, which means we may receive a commission if you click on a link. We hope you like our picks!
It's time for Oprah's Favorite Thiiiiings! You read that in Oprah's voice, right? The true queen of holiday gift giving is back to share her favorite things, and as always, her perfectly curated list has something for everyone – the home chef, the tech nerd, the dog mom, the sleeping beauty and more. Although we totally want that fancy $199 InstaShiatsu Foot Massager, we have a lot of people on our nice list and we're kind of on a budget. We've rounded up our favorite Oprah-approved gifts under $100 that should help you check some names off your gift list and keep your bank account happy.
FOR THE CHEF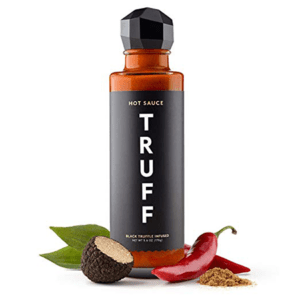 "This spicy, black-truffle-infused sauce is the really delicious deal. But don't just take my word for it: Stedman was a Louisiana Hot Sauce man for 30 years before he tasted this stuff." – Oprah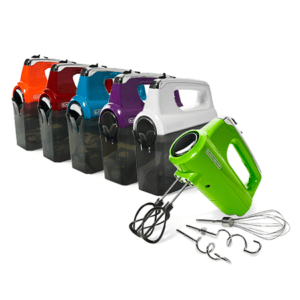 "Sure, most bakers own a mixer, but does it store its attachments in one sleek snap-on case? Fine… but is it violet? Not only am I saving cupboard space, I'm giving you the color purple! And other colors, too!" – Oprah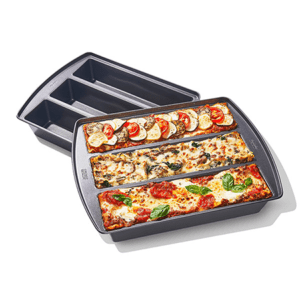 "When you have a family of varying appetites, these will come in handy. All three pan sections are lasagna-noodle size—great for that gang of vegetarian, gluten-free, and carnivorous eaters." – Oprah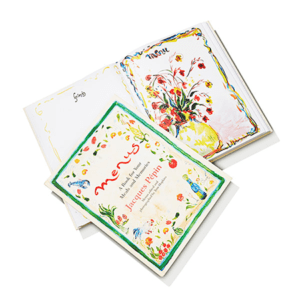 "Confession of a frequent dinner-party thrower: It's hard to remember when you served what to whom. Jacques Pépin's hand-illustrated menu diary lets you chronicle every time you've broken bread and who you shared it with. Merci, Jacques!" – Oprah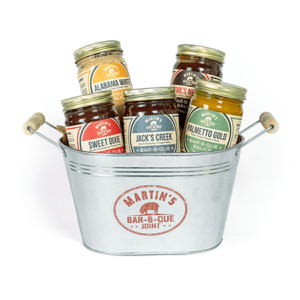 "Your fire-loving friends will savor this sampler. Each of the five barbecue sauces in the reusable pail pays homage to a Southern hot spot, from Tennessee to Alabama." – Oprah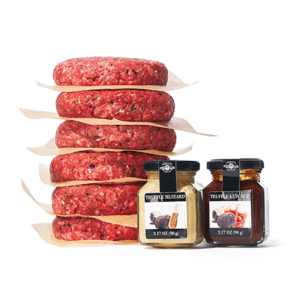 "O my my my—these burgers blended with black truffles are so good! Add dabs of truffle-saturated mustard or ketchup, and your grill game will never be the same." – Oprah
FOR MOM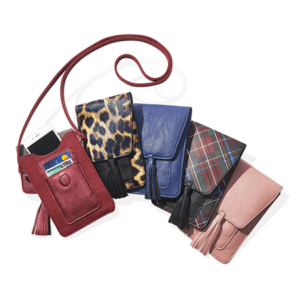 "Four RFID-protected card slots, two separate inside compartments, and a detachable crossbody strap, all in one cute little vegan leather bag, can mean only one thing: Gayle King, my purse-loving BFF, bought these for everybody she knows!" – Oprah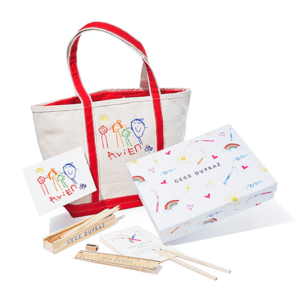 "Sure, you could keep sticking your little one's doodles on the fridge—or her moving masterpieces could be embroidered onto a handsome canvas carryall you can hold dear everywhere you go." – Oprah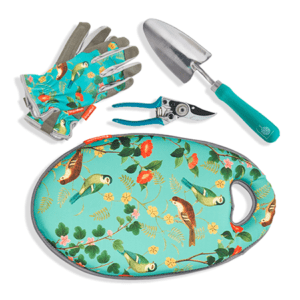 "#HarvestDay, here I come! This adorable kneeling pad, filled with cushioning memory foam, will be every gardener's new pal. Just grab its companion gloves and tools, and you're good to grow." – Oprah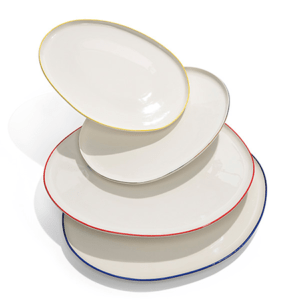 "Instead of bringing your hostess a bottle of wine, put together an antipasto. Her surprise present: the porcelain platter with handpainted rim. Actually, they're a lot like the dishes I have at home." – Oprah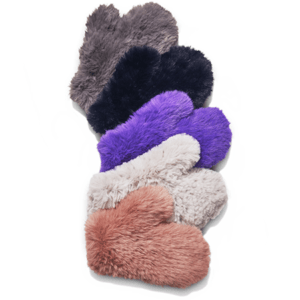 "These faux yet remarkably furry knitted mittens will keep your fingers toasty when the weather outside is fit for yetis." – Oprah
"When I saw these perfect-for-winter purses, I thought, Chic! When I learned they're made from vegan leather and faux shearling? Superb!" – Oprah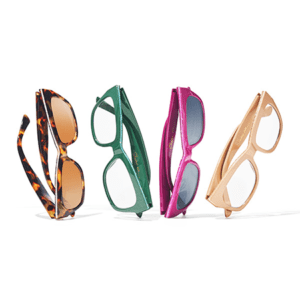 "These aren't your grandma's readers or sunglasses—unless Granny wears subtly glittered finishes that say "sexy librarian"!" – Oprah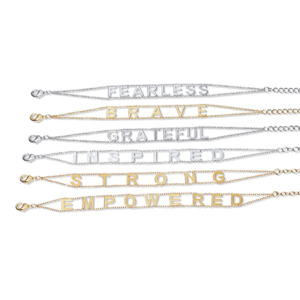 "The words you see below are the ones I want my girls at the Oprah Winfrey Leadership Academy to use to describe themselves. Now they can wear a delicate reminder right on their wrist." – Oprah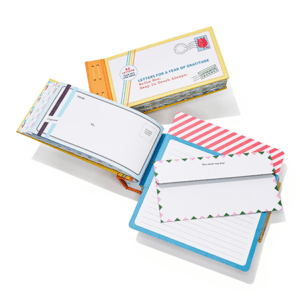 "Well, I have at least one New Year's resolution ready to go: I solemnly swear to mail one of these tear-out letters every week to thank a different special someone in my life." – Oprah
FOR DAD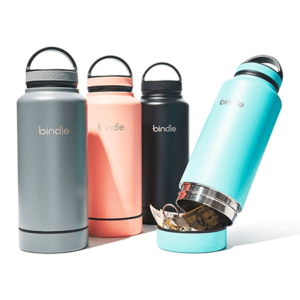 "Never mind that these bottles keep drinks hot or cold. They actually stash keys, a credit card, and money in the hidden compartment at the bottom. Bye-bye, heavy-bag-schlepping!" – Oprah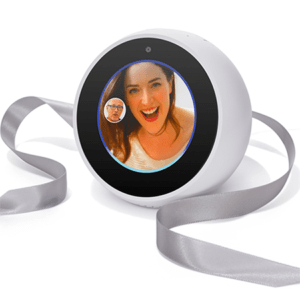 "Amazon's latest Echo device, the aptly named Spot, comes with all its older cousins' bells and whistles—like Alexa voice command and a sleek screen and camera—while being wonderfully more compact. Good things, meet a small package!" – Oprah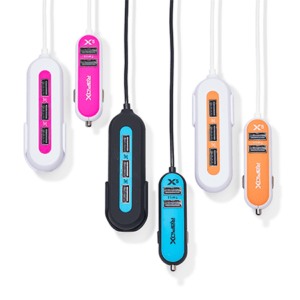 "Each of these X5 car chargers with an extra-long cord can simultaneously boost up five devices, from phones to tablets. Translation: Both front- and backseat drivers can get some juice without coming to blows." – Oprah
FOR SLEEPING BEAUTY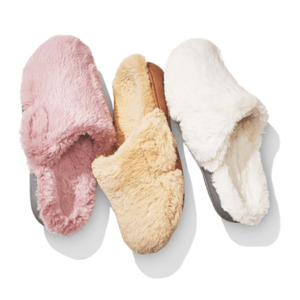 "These slippers aren't just for shuffling around—with an orthotic footbed, they're bound to put a spring in your step. I slipped them on and thought I was walking on cloud fluff." – Oprah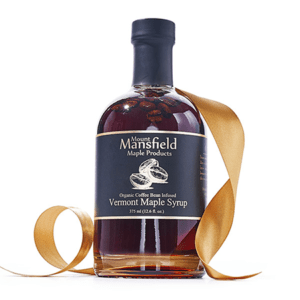 "Wake up and drizzle the coffee. This java-spiked maple syrup, tapped from Vermont's Green Mountains, will give your overnight guests an extra morning buzz." – Oprah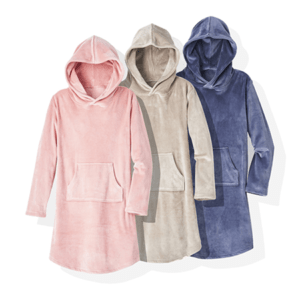 "I dare you to talk anybody out of wearing one of these velvety-soft pieces with a cozy kangaroo pocket every wintry weekend!" – Oprah
FOR THE SELF-CARE OBSESSED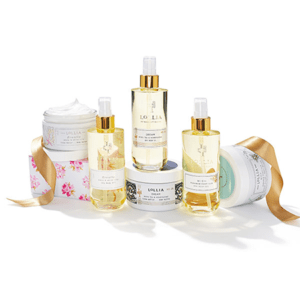 "Come to my house right now, and you'll find Lollia body oil. White tea and honeysuckle? Peony? I want those, along with the matching whipped body butter, and I want my friends to have them, too!" – Oprah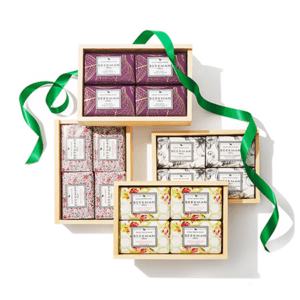 "The botanicals, extracts, and goat's milk in these hydrating triple-milled bars—in fig leaf, ylang-ylang and tuberose, apricot and honey tea, and honeyed grapefruit—come from a farm in upstate New York, not a lab in I-don't-know-where." – Oprah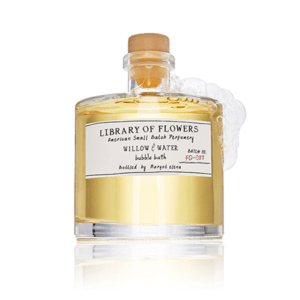 "Some people crochet, some collect stamps—my hobby is bathing. So believe me when I tell you that the Willow & Water scent has got it going on!" – Oprah
FOR THE WORK WIFE OR HUSBAND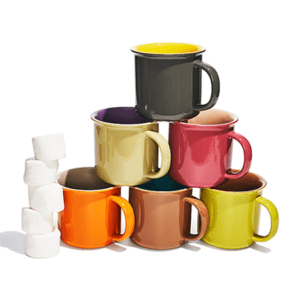 "How happy do these 20-ounce mugs make me?! I like the way the handle fits my hand, and they're wonderful for any kind of soup on a rainy day or hot chocolate on a chilly night." – Oprah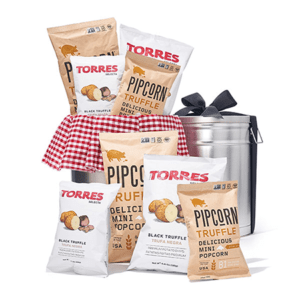 "Torres Selecta black truffle chips and Pipcorn truffle mini popcorn have joined forces in the ultimate snack pack, complete with a gingham throw that's perfect for picnics." – Oprah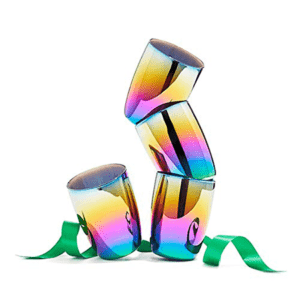 "These hand-blown tumblers add major style to every party and contain just about every color in the you-know-what." – Oprah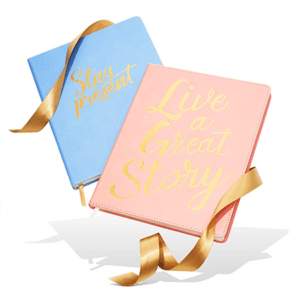 "These pretty notebooks emblazoned with frown-erasing messages are just waiting for you to jot down everything from tiny musings to big dreams." – Oprah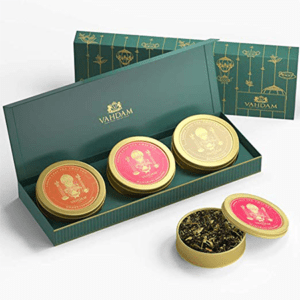 "I'm in love, I'm in love, I'm in love, I'm in love, I'm in love with a wonderful chai! Or three, to be exact: spiced oolong, ginger, and sweet cinnamon, shipped directly from India." – Oprah
FOR THE KIDDOS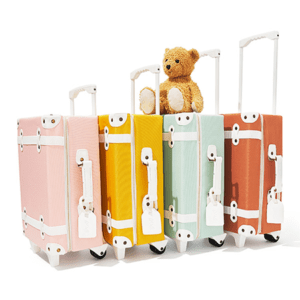 "These sophisticated, lightweight trunks are built for jet-setters with little legs (they stand just 16 inches tall), but they come in gorgeously grown-up hues like rose, mustard, mint, and rust." – Oprah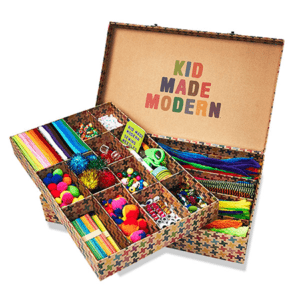 "Need to wrap presents in peace? Give your tot this treasure trove of pom-poms, pipe cleaners, sequins, googly eyes, and more. If this kit doesn't spark creativity, I don't know what will!" – Oprah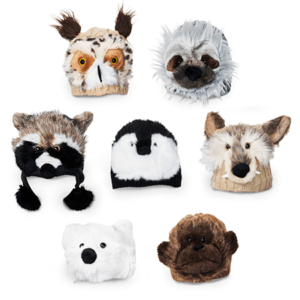 "I tip my cap to these completely cute, wonderfully wild hats that let your kiddo tap into his or her inner monkey, bear, wolf, and more." – Oprah
FOR THE DOG MOM OR DAD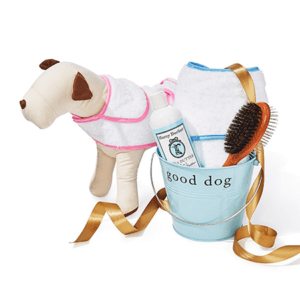 "It's time to wash your pug. This cheery set includes a personalized terrycloth robe, a shea butter shampoo/conditioner, and a double-sided brush. In Harry Barker I trust." – Oprah
By the way, there are a few more dog gifts listed on Oprah's Favorite Things but they're just a little more than $100.
Want to see more of Oprah's Favorite Things? Click here for the full list! Follow us on Facebook, Twitter, Pinterest, and Instagram because we're getting ready to post a whole bunch of holiday gift guides.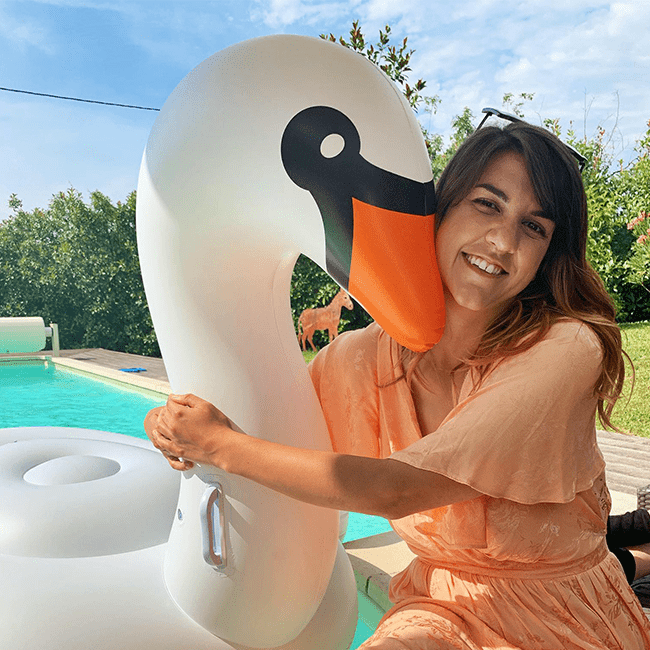 Jenna De Stefano is a writer and amateur french fry critic living in Los Angeles. She loves cooking big breakfasts, taking photos of her dog Huck, and stalking home decor accounts on Instagram.