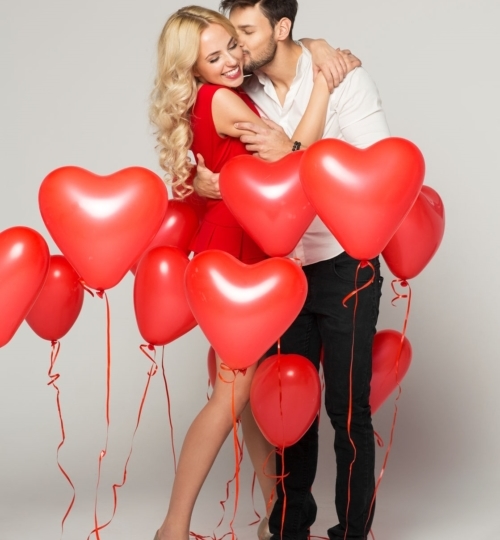 Get your Man a Valentine's Day gift so awesome that he'll brag to his friends about it! Below are 10 of the best Valentine's Day Gift Ideas for your Mr. Perfect!
Forget flowers and chocolates – instead,  give your man candied bacon! This gift pack offers three awesome bacon treats: Bacon Peanut Brittle, Bacon Milk Chocolate Brittle and Dark Chocolate Bacon Toffee Bar. Triple YUM!
Is your husband a lucky guy? Remind him every morning while he sips on his coffee with this witty 'That's All' mug.
Bath and Shower gifts often come across as girly, but The Man Can pulls it off with this paint can full of fresh, manly scents! Inside, you can find soap, shave gel, bay rum oil, hand butter and a body mitt. He'll be smelling great in no time!
For the music lover, this stainless steel guitar pick is a great way to make your man feel special! It's something he can cherish forever, as it will never tarnish, rust or change color and it's very durable and doesn't contain led.
Could his Man cave use a little ambiance and a nice scent? Here's one that even he will approve. This 'warm tobacco pipe' scented, 2 wick soy blend candle,  was hand poured and has approximately 58 hours of burn time!
This gift is for the BBQ lover. Now he can enjoy a barbeque meal anytime, anywhere! The Kikkerland Portable BBQ folds up suitcase style, and locks securely for easy and safe transport. The grill can accommodate cooking for two (picnic anyone?) and it's made of high grade stainless steel.
If you've got yourself an outdoorsy man or someone who works in the harsh climate, than these wind blocking, stretch fleece Etip gloves are a perfect gift for your Man! Plus, no more excuses for delayed texts – now they'll never have to wait to go inside before they reply back to you!
Is your man always on a search for that 'thing' that he put in the 'special spot'? If your guy has a habit of misplacing items, the Tile Mate can help keep track of things! Just attached the tile to anything you don't want to loose and you can use your phone to make the tile ring (or vice versa – press the Tile Mate to find your phone, even on silent!).
If you've got yourself an adventurous man, then this book is for him! When he's on the trails, you can rest knowing he has all of the survival skills needed to make it out of a tough situation!
If he doesn't have a man-robe, then this is a must-have! This 100% cotton Nautica Robe will allow your man to relax in style! Perfect to throw on in the morning or on those weekend afternoons when you're still lounging in your PJ's!
Shop for more Valentine's Day Gift Ideas for Him at Cartageous.com!