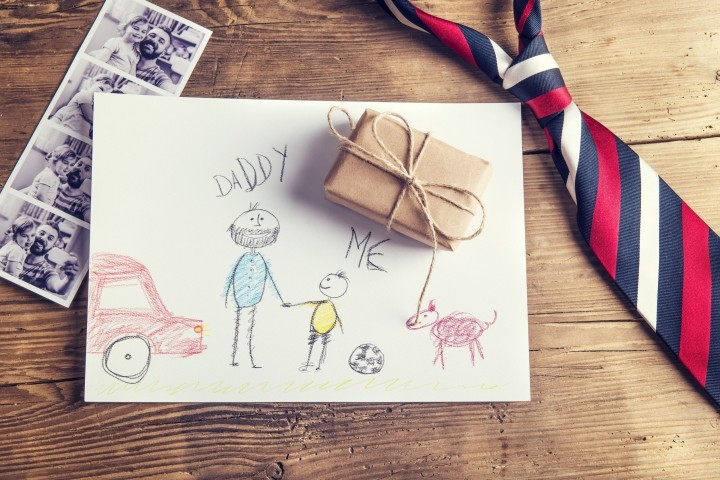 When Father's Day rolls around each year, it can be difficult to come up with gift ideas that will show yours how much you care. Luckily, there's help out there so you can show dad how much he means to you!
Consider these helpful gift ideas for your father this year:
Personal Accessories
When it comes to their personal items, people often make do with what they have because buying a new one seems like an unnecessary expenditure. Replace the old wallet, belt or watch that your dad has had for way too long with a brand new model. These gift ideas can be both personal and practical!
Suggestion: Check out these tasteful, high quality wallets from Fossil.
Technology
No matter what your father's idea of a good time is, it can be probably be improved with the addition of some creative equipment. Is your dad a workout warrior? Consider a fitness tracker to take his exercise to a new level. Try an e-book reader to save space for an avid bookworm, or a cool, high-tech meat thermometer for the devoted chef. A Father's Day gift tailored to the hobbies and interests of your dad will show him that you pay attention, and that you care.
Suggestion: To organize his growing tech collection, try these Grid-It! tech carriers and organizers.
Fast or Slow
Maybe your dad has always been athletically inclined, or he's picked up a new sport or hobby as he goes through life. Show him that you support all of his activities, no matter what role they take in his life. For example, a new club from Callaway can help him take his game to the next level.
If activity has taken a backseat to literary immersion in your father's life, there are certainly gift ideas to grow his collection. Consider a look at the New York Times bestsellers list to give him a new story to get lost in! The Emperor's Revenge by Clive Cussler appeared in a few categories on the bestsellers list.
Personalized Gifts
No matter what your dad's style is, consider gift ideas that are tailored directly to his personality. Nothing achieves this goal more than a gift printed or embroidered with his name or personal message. A personalized gift lets your dad know that not only are you receptive to his interests, hobby and personal style, you want a gift for him that is truly his.
Suggestion: Tailor-make your father's special day and browse Cartageous.com for a selection of touchingly personalized gift ideas.
No matter who your father is and what he enjoys, these gift ideas can inspire you to say thank you to one of the most important men in your life this Father's Day!