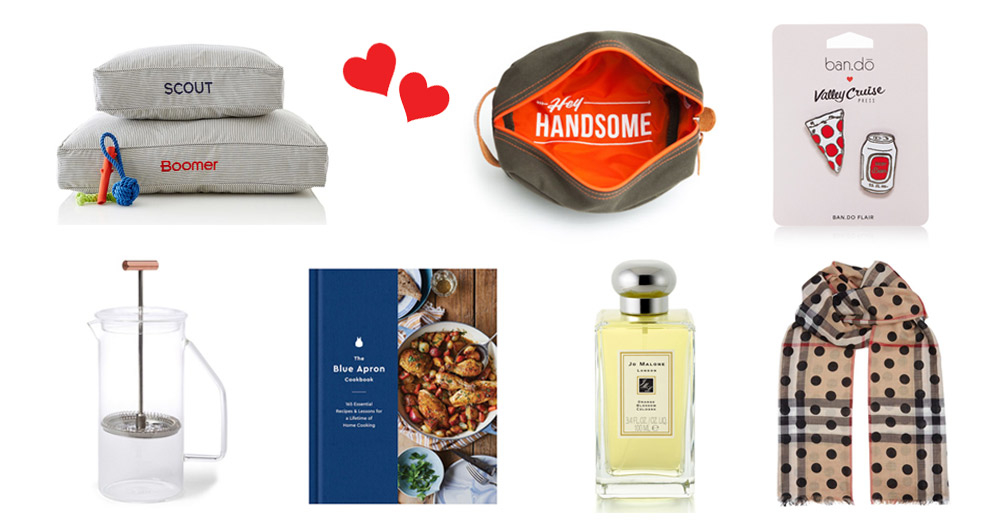 Disclosure – The below contains affiliate links, which means we may receive a commission if you click on a link. We hope you like our picks!
Flowers and chocolates and stuffed pink unicorns, oh my! The big day of love is next week, folks. Here's a hot tip: do not wait until the last second to pick up a gift for the special people in your life. Nobody wants that sad last box of chocolates you buy at the market on your way home from work next Wednesday. Trust us on this. The key is to make your loved ones feel special by showing you put a little thought into it. Don't panic, we're here to help. Whether you're shopping for your mom, girlfriend, boyfriend, bestie or dog, we're sure you'll find something below that will tickle their fancy.
FOR YOUR BOYFRIEND
Surprise your bae with useful, stylish and caffeinated gifts. Tell him how you really feel with this Hello Handsome Shaving Kit Bag. These Orange Label Urban Joggers are super comfy, but they're also stylish enough to wear to a casual brunch or afternoon movie. Feed his coffee obsession with this minimalistic and dishwasher safe French Press. Major bonus points for throwing in a Chemex and clever white magnetic coffee filter holder.
FOR YOUR GIRLFRIEND
You woman, your boo, your emotional support. Show her you appreciate her with some gifts she may not think to splurge on for herself. (Also, see gifts for yourself below.) Make her smile with this dainty Kate Spade Heart of Gold Idiom Bangle. Or, give her a bottle of her favorite scent. Not sure of her go-to? Tsk tsk. Jo Malone Orange Blossom is a lovely, safe bet. Feeling extra romantic? Get her the Blue Apron Cookbook and fill it with post-its marking the special meals you plan to cook for her.
FOR YOUR MOM
Give Mom some trendy items that will make her think of her favorite son or daughter every time she puts them on. The Burberry Giant Check Polka Dot Scarf is a fashionable twist on their classic plaid version. Let her lather up her hands with some luxurious Library of Flowers Cocoa Butter Hand Cream. Give her a chance to show off her present around town with this navy Day Market Tote from Everlane.
FOR YOUR BESTIE
Lover of pizza, drinker of Sauvignon Blanc, listener of stories, giver of endless advice—shower your bestie with gifts that will make her say merrrrrr. Let her accessorize her favorite denim jacket with these cute pizza and beer flare pins from Ban.do. Or, give her a vintage-inspired rock tee she can shimmy in at your next girls' night concert. If you really want to make her feel special, inspire and encourage her to follow her dreams by gifting her the incredible In The Company of Women book by Grace Bonney of Design*Sponge. It's filled with interviews and advice from interior and fashion designers, writers, chefs, furniture makers and other creative boss babes.
FOR YOUR RESCUE DOG/SOULMATE/MR. SMOOCHIE-BUBBY-FACE
If you're like us, you don't need a special occasion to spoil your pup, which is why we're of the opinion that going a little overboard on Valentine's Day is totally acceptable. Let your fur baby get in on the game day action with an authentic MLB baseball pet jersey. Or treat him to a spa day with a Harry Barker Spa Pet Set that includes a recycled steel waterproof bucket, cotton terry towel, refreshing Vitamin E spray and shampoo & conditioner made from coconut and palm oils, shea butter and aloe vera. Perhaps your little one needs a new spot to rest his well-coiffed head? Get Sparky a personalized monogrammed, eco-friendly and machine washable bed.
FOR YOURSELF
There is nothing wrong with a little (or a lotta) self-love on Valentine's Day. Treat yo self to a spa day at home with some luxurious products that have rave reviews. We realize the price tag of this Creme de la Mer moisturizer is a bit hard to swallow, but age-defying celebrities like Jennifer Aniston, Charlize Theron, Nicole Kidman, Halle Berry, Brad Pitt and tons of others swear by its firming, wrinkle-reducing and pore-minimizing powers. Want to pamper yourself without breaking the bank? Soak in a warm bath filled with Calm Bath Salts, a cleansing, detoxifying, soothing and relaxing blend of floral ylang-ylang, natural vanilla and Himalayan Pink Salt crystals. If you want to undo the effects of years of late nights, these rejuvenating Advanced Night Repair Concentrated Recovery Eye Masks offer to do just that and more.
What are you gifting your loved ones this Valentine's Day? Let us know in the comments below!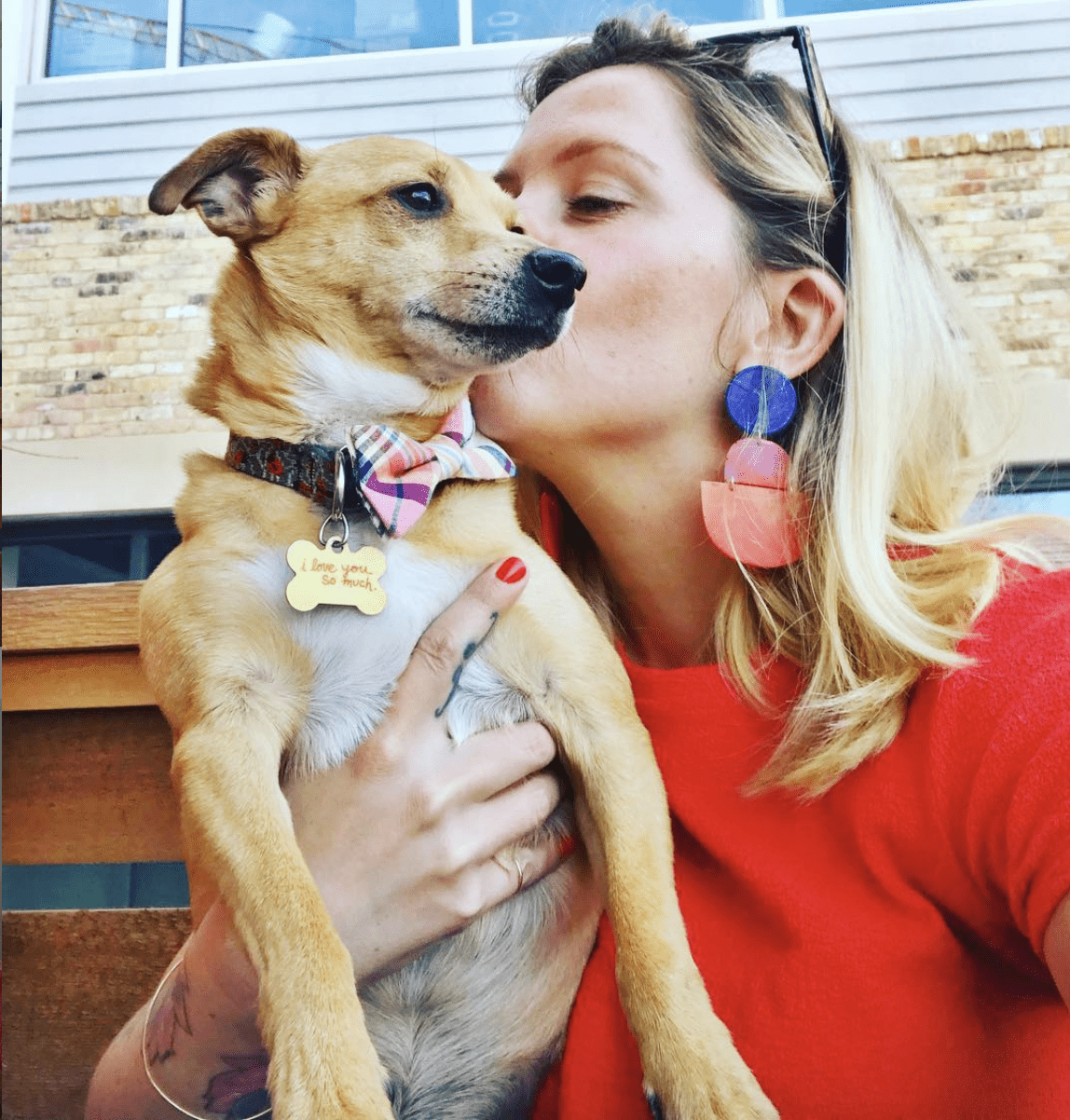 Melody Rose Rowan is the Director of Content & Strategy for Blender Networks, Inc. When she's not managing blogs for FitMinutes, The-E-Tailer, Cartageous, InStyleRooms, NurturedPaws & Shoelistic, she's getting her fix of breakfast tacos and Topo Chicos in her hometown of Austin, TX with her husband and rescue dog, Jake, and attempting to keep up with her own blog, Mustache Melrose.