Disclosure: The sleep products below contain affiliate links, which means we'll receive a commission if you click on a link. We hope you like our picks — click or tap the titles to shop!
Just like talking a walk, or eating a well-balanced diet, sleep is an integral part of staying healthy. A good night's sleep empowers the body to rest and recover and lets you wake up refreshed and ready to take on the day ahead. Unfortunately, so many of us just don't catch all the zzz's we should be – for various reasons. In fact, almost half of Americans say they feel sleepy during the day between three and seven days a week! On March 17, we're celebrating World Sleep Day to help bring awareness to sleep and its correlation to your physical, mental, and social well-bring. From outfit choices to noise machines, we've rounded up some of our favorite sleep products to help make sure you are counting sheep easier tonight.
Give your neck a break with this dual sleep neck pillow. Contouring to your natural neck curve while you're fast asleep, this pillow offers extra support and promotes proper neck alignment.

These soft and breathable shortie underwear from lululemon will be your go-to for feeling comfy and cozy when you head to bed. They're silky soft and have a chafe-resistant flat seam for added comfort. Plus, we're loving all the neutral colors they come in!

Need a little extra help to fall asleep and stay asleep? Love Wellness has you covered. This daily natural supplement promotes relaxation and restful sleep through the use of Magnesium, Valerian Root, and Melatonin. These ingredients combined help relax and calm your mind, leaving you drowsy-free the next morning. Just make sure if you plan on taking these, chat with your doctor first to make sure it's the right choice for you!

The new City Sweat Joggers from lululemon are the optimal loungewear choice in our books. Designed with soft, stretch French terry fabric, these naturally breathable joggers will keep you comfy and cozy so you can head off to dreamland with ease.

A basic, but classic tank is an essential in your sleepwear rotation, trust us. This cotton-blend tank from lululemon is made from cotton-lyocell fabric that's blended with linen for natural softness and overall coziness. Plus, all the colours are cute to boot!

Sometimes, a perfectly quiet environment isn't helpful to rest our minds and feel relaxed as we try and drift off. To help counteract this, many people turn to white noise machines as a sleep aid. In fact, in a relatively recent study, adults appear to fall asleep 38% faster while listening to white noise! So maybe adding this one to your cart isn't such a bad idea! This Beurer white noise machine features six sounds to choose from to help create a soothing environment to sleep.

Silk pillowcases and eye masks have become all the rage in recent years, and rightfully so! Silk actually absorbs less moisture than cotton, so your skin and hair remain more hydrated. Want to test it out? This Casper Sleep Silk Pillowcase & Mask is a great place to start!

Ok, while this may not necessarily help you fall asleep, it's certainly going to create a soothing environment, and honestly, who doesn't love a good face mask as part of their bedtime routine? This best-seller is formulated with squalene and probiotic-derived complex for hyper hydrating results. You can be sure you'll be saying buh-bye to a dull face in the morning with this mask.

UK-based brand This Works has a deep emphasis on using a superblend of natural materials to help you achieve results – and this roll-on sleep aid is no different. Perfect for helping you unwind for the day, simply roll onto pulse points or a tissue or pillow to help clear your mind. This blend of Frankincense and Eucalyptus naturally works to prep your brain and body for sleep and serenity.

DYK that sleeping with socks on has been shown to help people not only fall asleep faster but sleep longer and wake up fewer times throughout the night. This is due to the unique relationship between body temperature and sleep. Give it a shot with these irresistibly soft 3-pack of fuzzy socks from Buckle.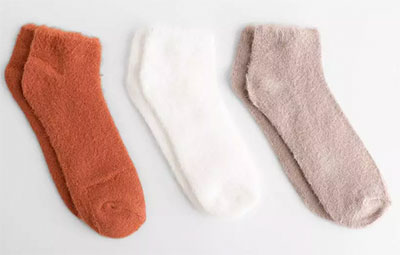 Think you may be sleeping too much this time of year? We totally can relate. Try these 10 tips for surviving the gloomiest time of year.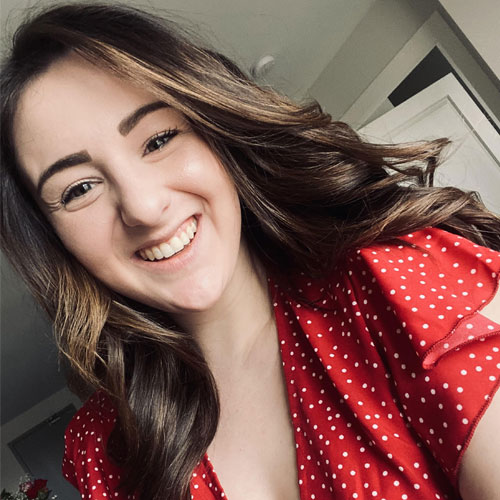 Hayleigh Butcher is a Content Writer & Brand Strategist for Blender Networks. When she's not managing blogs for FitMinutes, The-E-Tailer, Cartageous, InStyleRooms, NurturedPaws & Shoelistic, she's finding a new trail to hike with her dog, Gemma or finding the best new spot in her hometown of Bedford, Nova Scotia for an iced coffee!