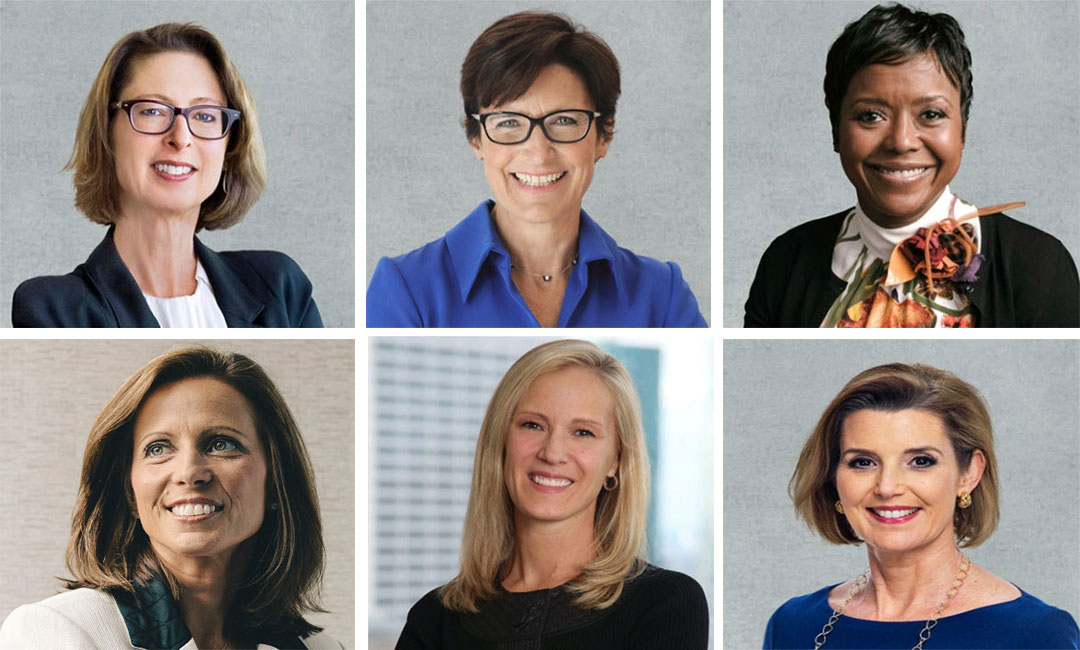 Similar to scenes in Mad Men, Wall Street and the finance world used to be the old-boys club focused on excluding women from important and strategic conversations. In recent years, however, we've started to see a shift and continue to see progress on reversing stereotypes in the financial sector, including seeing more and more powerful women come to hold senior c-suite level jobs. In fact, women now hold 24% of the five critical c-suite positions. That's an increase from 23% in 2008! But we still have a long way to go. Women actually only account for less than 17% of senior leaders in investment banks, so there's still lots of room for improvement.
In honour of Women's History Month (celebrated annually in March), we've rounded up 6 modern-day women who have and continue to make their mark on the finance world.
1. Abigail Johnson – CEO, Fidelity Investments
"Don't doubt yourself. Keep at it. Stay looking ahead. Stay committed and stay true to yourself."
Photo By Forbes Profile via Abigail Johnson
As CEO & Chairwomen of Fidelity Investments, one of the largest asset management companies in the world, Abigail has been instrumental in expanding its product offerings and global presence. She has held the position of CEO since 2014 and has made great strides on increasing women in the workforce, particularly focusing on new grads.
2. Jane Fraser – CEO, Citigroup
"If people have a whole life, it makes them far better leaders and far better professionals."
Photo By Forbes Profile via Jane Fraser
After being named CEO in March 2021, Jane became the being the first woman to lead a major Wall Street bank. She has been with Citigroup for more than 16 years and has held various leadership positions in the company's Latin America and US consumer and commercial banking divisions. Jane spearheaded numerous corporate strategies and mergers/acquisitions during the 2008 financial crisis. She has recently made headlines in her approach to hybrid working environments, specifically pertaining to a post-pandemic world.
3. Mellody Hobson – C0-CEO, Ariel Investments
"If we learn to deal with our discomfort and just relax into it, we'll have a better life."
Photo By Forbes Profile via Calvin Sit-Bloomberg
Other than being a strong supporter for women and diversity in the financial sector and beyond, Mellody is a prominent advocate for financial literacy and investor education, calling it the key to generations of success. Mellody serves as co-CEO and president of Ariel Investments, a Chicago-based firm with over $16.8 billion in assets. She is a regular contributor and analyst on finance, the markets, and economic trends for CBS News. Mellody also extends weekly money tips on the Tom Joyner Morning Show and pens a column for Black Enterprise magazine.
4. Kristin Lemkau – Chief Marketing Officer (CMO), JPMorgan Chase
"If you want a bigger job, make your own job bigger."
Photo via Kristin Lemkau LinkedIn Profile
Kristin is CEO of Citigroup's newly created Wealth Management business, overseeing more than $500 billion in assets. She was previously the Chief Marketing Officer of JPMorgan Chase and has been recognized as one of the most powerful women in finance by American Banker. She has helped lead a team of over 2,000 people and has been successful at launching several products including Sapphire Reserve, Sapphire Banking, and Freedom Unlimited. She is the queen of brand management, advertising, media sponsorship, marketing analytics and all things communication.
5. Sallie Krawcheck – Founder, Ellevest
"People say to me, 'Has being a woman helped or hindered your career? And the answer is yes."
Photo By Forbes Profile via Sallie Krawcheck
Sallie is the Founder and CEO of Ellevest, an investment-based platform focused on closing the gender investment gap. By March of 2021, Krawcheck guided Ellevest to $1 billion in assets. Before launching Ellevest, Sallie had a powerful career on Wall Street, serving as the CEO of Smith Barney, Merrill lynch, and Sanford C. Bernstein.
6. Adena Friedman – President & CEO, Nasdaq Inc.
"You can't be successful in business without taking risks. It's really that simple."
Photo By Time Magazine by Grace Rivera
As President & CEO of Nasdaq, Adena has played a pivotal role in the company's growth and transformation, including its shift from a traditional stock exchange to a technology and analytics company. Being with the company for over 20 years, Adena is a strong advocate for diversity and inclusion in the finance industry and has been recognized for her leadership and contributions to the field.
Looking to find some ways to save a few extra dollars this week? Here are some sneaky ways to help you save money.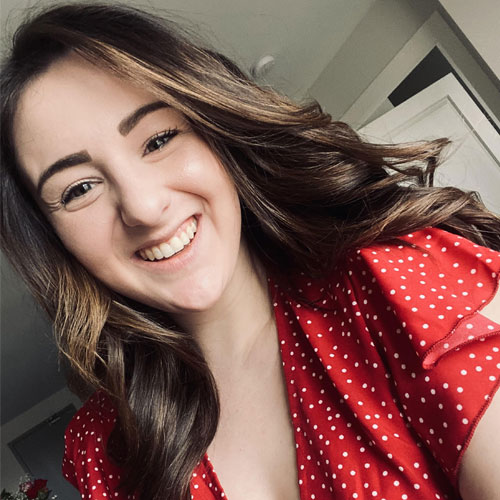 Hayleigh Butcher is a Content Writer & Brand Strategist for Blender Networks. When she's not managing blogs for FitMinutes, The-E-Tailer, Cartageous, InStyleRooms, NurturedPaws & Shoelistic, she's finding a new trail to hike with her dog, Gemma or finding the best new spot in her hometown of Bedford, Nova Scotia for an iced coffee!