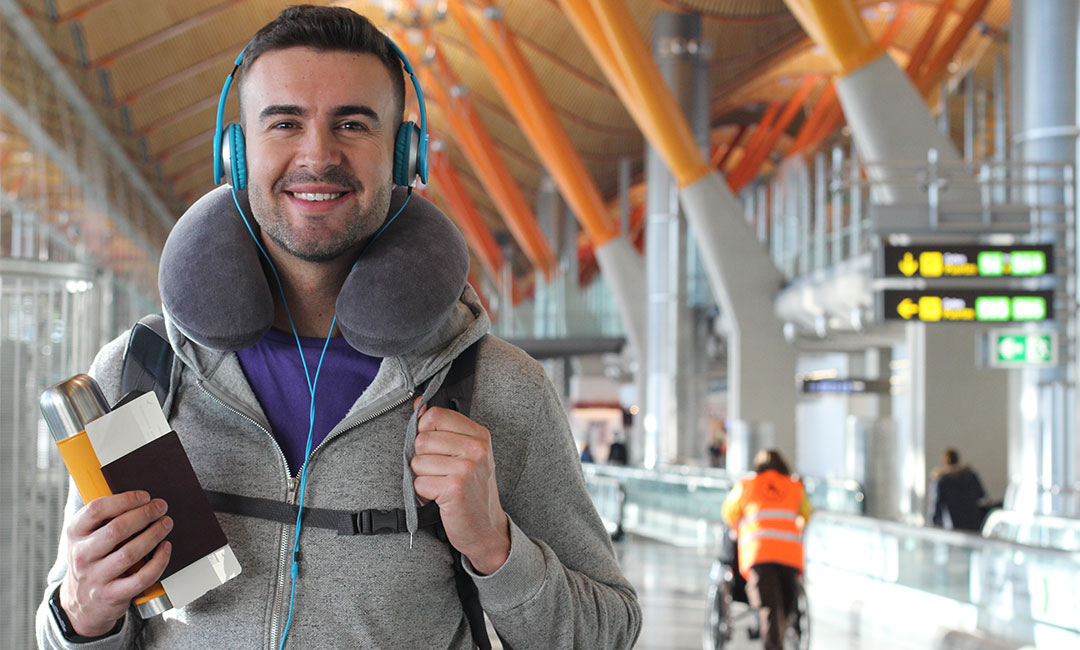 Disclosure: These travel accessories you need ASAP below contain affiliate links, which means we'll receive a commission if you click on a link. We hope you like our picks – click or tap the titles to shop!
With the furious return to travel over the last few months, it's crucial that you're prepared more than ever to make your trip smooth sailing. The right (or wrong!) accessory can make or break the trip. But it doesn't have to always be this way! Whether you're packing for an international trip, or long flight or want to know what you should include in your carry-on, there are some things you should never travel without! We've rounded up 10 travel accessories that you're going to want to purchase ASAP.
This bag is the optimal travel accessory. It's big enough to store all your essentials (and some!). No matter the scenario, this bag is ready for it. Wear it over your shoulder, cross-body, or even remove the strap altogether.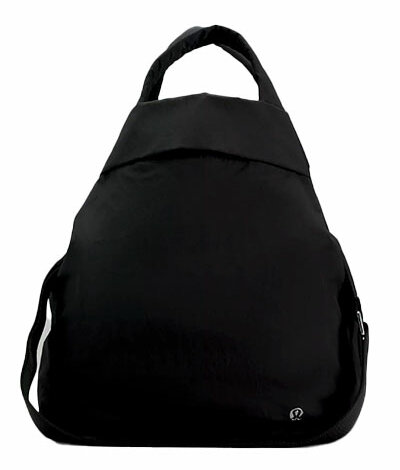 Nothing is more infuriating than tangled cords while you travel! Keep yourself organized and keep all your tech safe with this accessory pouch from TUMI. Pockets and straps inside help keep cords and chargers handy for those long flights.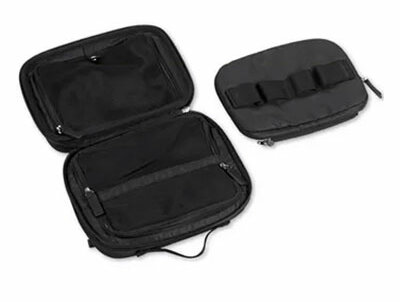 No one liked to drag their big shampoo and conditioner bottles with them on vacay. Instead, opt for this silicone bottle set which can conveniently store liquids and gels. These leak-proof bottles are a great way to cut down on space in your suitcase.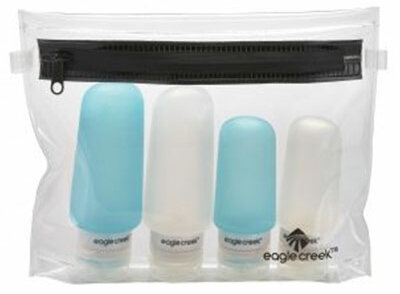 Designed for on-the-go travelers, this spacious, lightweight kit allows you to stay organized without adding any extra bulk. This is a perfect kit to hold all your essentials, like passports, tickets, and documents you may need along the way.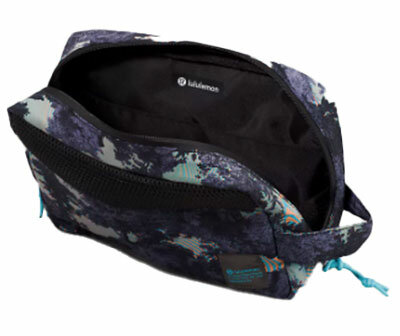 Plane, train, or automobile – doesn't matter! Feeling comfy on those long commutes or flights is key for smooth travel days. Instead of using one of the cheap airline blankets, opt for this clean, fresh, soft option, which is conveniently machine-washable.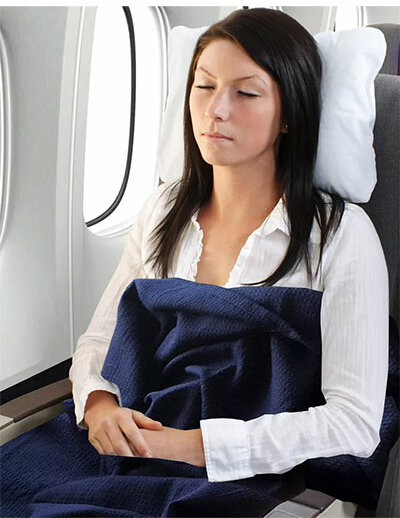 Don't forget traveling to different countries means different voltages! Don't fall victim to this common mistake and come prepared with this 1875-watt international Travel Smart Converter Adapter Set. This accessory enables you to use all your tech in over 150 countries!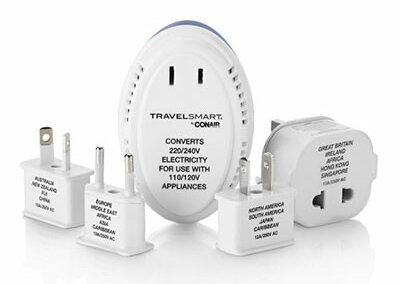 I don't know about you, but I can never get comfortable when I'm sitting on a plane for hours on end. I always end up feeling like a pretzel after every flight! Give your back a break on your next trip with this memory foam lumbar support.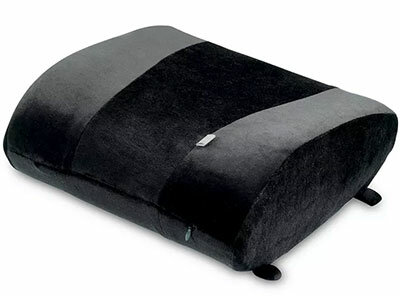 This silk sleep mask is designed to help you get some shut eye throughout your travels. 10/10 cannot recommend enough for getting beauty sleep on the go.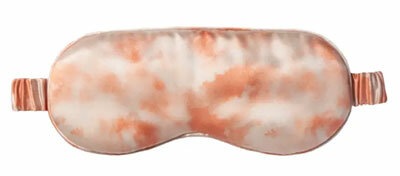 Stay hydrated throughout all your travels with this S'well Traveler bottle. It's sleek and simple design will keep your drinks cold or hot, and are guaranteed to be spill-proof.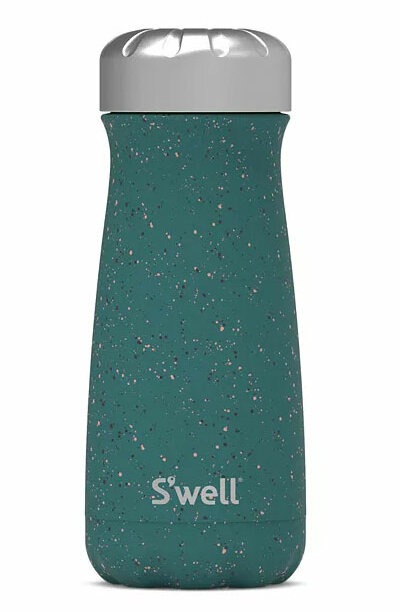 This scarf is the perfect versatile accessory to take with you on your travels. We all know that planes can get a bit chilly and with a couple twists, this scarf can instantly become a warm wrap, cardigan or infinity scarf!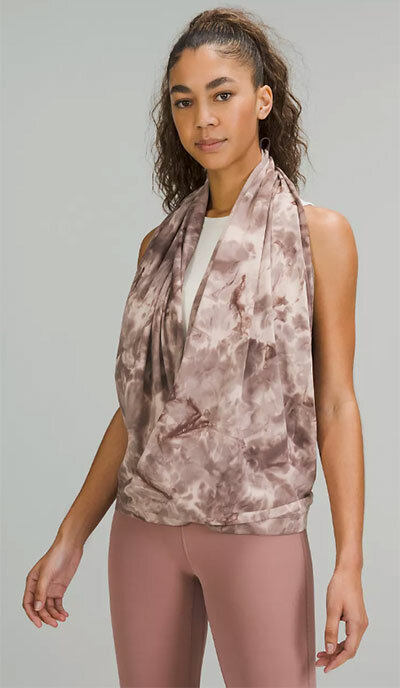 Going to be hitting the airport a lot more in the coming weeks or months? Try these genius travel tools to ace every airport visit.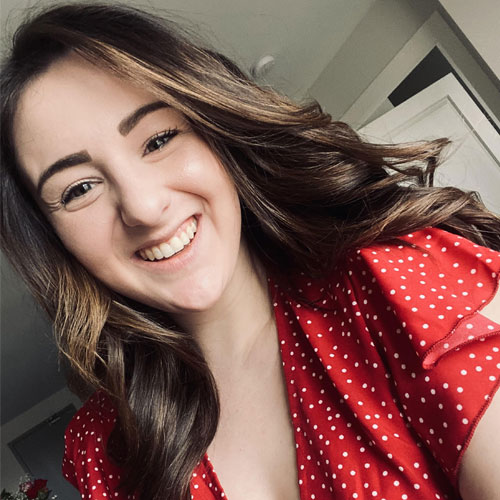 Hayleigh Butcher is a Content Writer & Brand Strategist for Blender Networks. When she's not managing blogs for FitMinutes, The-E-Tailer, Cartageous, InStyleRooms, NurturedPaws & Shoelistic, she's finding a new trail to hike with her dog, Gemma or finding the best new spot in her hometown of Bedford, Nova Scotia for an iced coffee!