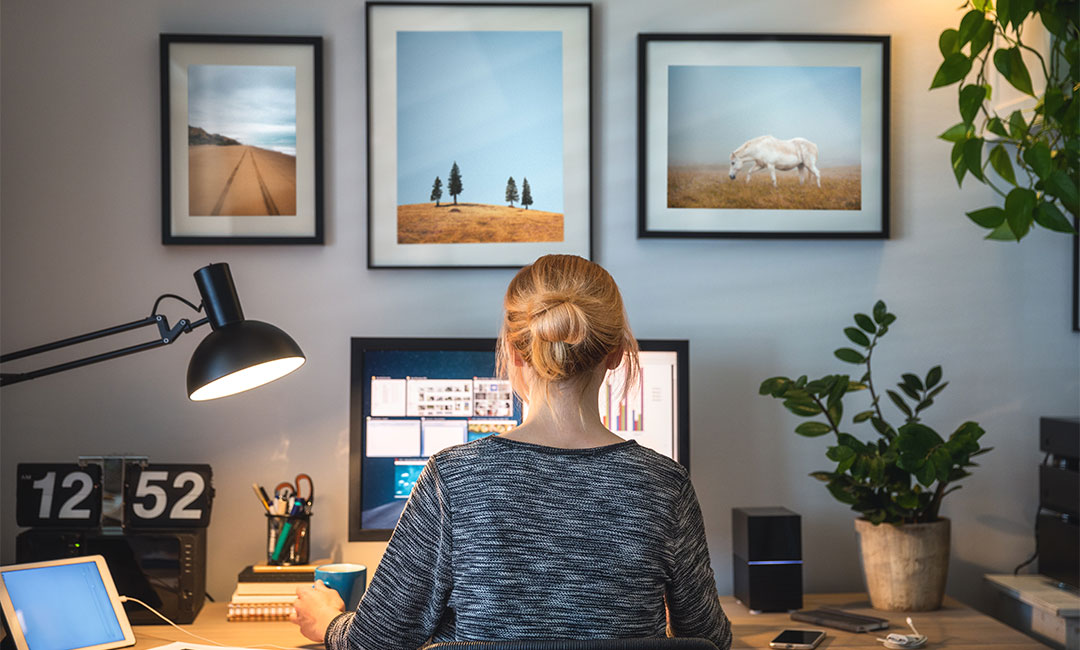 Disclosure: These easy ways to update your office space below contain affiliate links, which means we'll receive a commission if you click on a link. We hope you like our picks – click or tap the titles to shop!
It's certainly been a hot minute since decking out your home office was a necessity (thanks Covid!) and if you're anything like us, you probably haven't made some significant upgrades or updates in a while. Staying motivated and keeping your productivity levels high are key when you're WFH, especially if you're stuck sitting at a desk all day without anyone breathing down your neck about deadlines. In order to mitigate procrastination and slacking off, we're suggesting 8 ways you can update your office space today!
1. Add some extra storage space
That's right, it's time to declutter your office. I know it's definitely not something we love either, but it'll make you feel so refreshed when it's done – almost like a reset!

Macy's, Elisa Desk Organizer, $42 $24.64
vidaXL.com, Storage Cabinet, $132.99
2. Add More light
Eye strain is a major issue nowadays and you should be taking steps to try and prevent or at least lessen the effects. If there isn't enough light in your office space, it can actually lead to deterioration of your eyesight over time. Low light conditions can also make you feel drowsy and even slightly depressed, so add a good lamp to ensure you can see clearly.

Overstock.com, Sims Desk Lamp, $72.19 $61.74                                Nordstrom Rack, Lalia Home, Industrial Mesh Desk Lamp, $67.97
3. Give Your Space Some Colour
While we love neutrals, sometimes a pop of colour is necessary to bring your office space to life. Try adding a fresh coat of paint on the walls, a wall print, or even a new colourful rug. All these things can help create a more fun workspace where you won't feel claustrophobic.

All Modern, Linear Illusions Set of 3, $239.49
Kohls, Garland Rug Large Quatrefoil 8x10ft, $339.99
4. Bring the Outside, In!
Try adding a small potted plant to upgrade your desk/office space. Not only will it liven up your space, but it will also actually help bring in some extra O2, helping you stay refreshed. You don't need to invest in a plant that needs a ton of upkeep – succulents are always a good option (and nearly impossible to kill!). Also keep in mind you're going to want to avoid plants that require a lot of sunlight if you're in a not-so-sunny spot in the house. Worst case scenario, get fake ones so you can enjoy the look and avoid the effort.
Zulily, Live Ficus Ruby Rubber Plant, $46.80                                                                                            Uncommon Goods, Redwood Succulent Heart Kit, $59
5. Bring Your Monitor to Eye Level
A big reason so many people hunch over at their desks is due to the fact that their monitor/laptop is on a lower level. Ideally, you'd have all your screens at eye-level so you can keep your neck and back straight while you're grinding out a last-minute task. There are tons of stands that can help you out with this. We've gathered our favs below.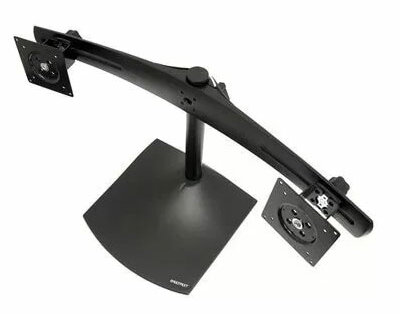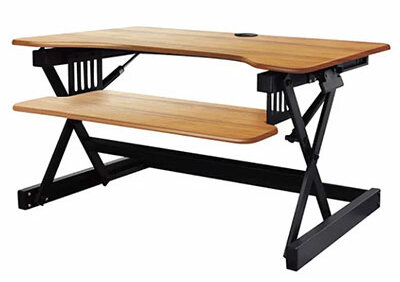 Lenovo, Ergotron DS100 Dual Monitor Desk Stand, $275                      Kohl's, Rocelco Adjustable Standing Desk Converter, $322.99
6. Organize Your Cables
This seems like a no brainer, but there's certainly nothing worse than having a bunch of tangled up cables lying on the floor and on your desk when you're attempting to keep a clean workspace. Try using these cable organizers to help keep things tidy.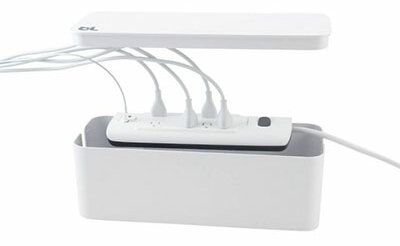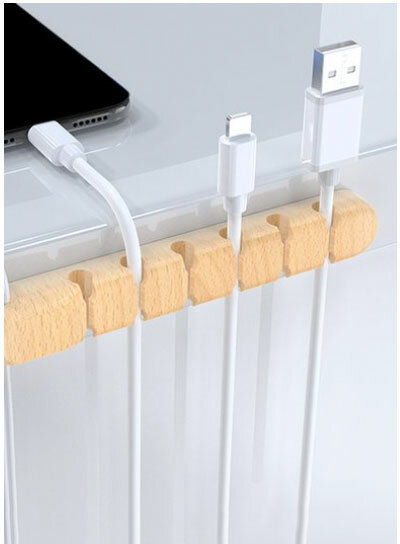 Zulily, Shou Electronic Cord Organizer Set, $12.99                      Target, CableBox Flame Retardant Cable Organizer, $22.49
7.  Invest in a Whiteboard
Whiteboards can be a great addition to any space to help you keep track of all your thoughts and tasks. It can also serve as a great reminder tool and a spot to write any split-second thoughts and ideas!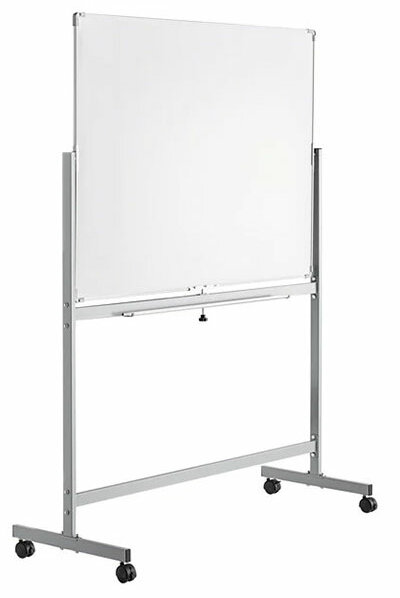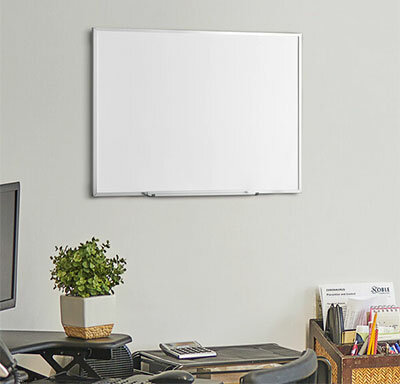 WebsturantStore, 24×18 Wall-Mount Whiteboard, $14.26     
WebsturantStore, 48×36 Magnetic Whiteboard, $114.97
8. Choose and Ergonomic Chair
If you're sitting at a desk for 37 hours per week, your back, hips and posture are going to take a bit of a beating. That's why it's critical to invest in a good, ergonomic office chair to help alleviate tension and soreness in your muscles. For instance, a good chair will keep everything aligned, meaning that when you're seated, your knees and elbows should rest at 90-degree angles; your lower back and forearms should be supported, and you should be able to adjust the height as needed.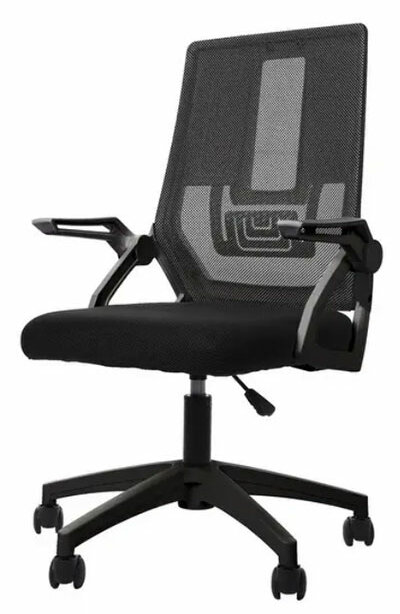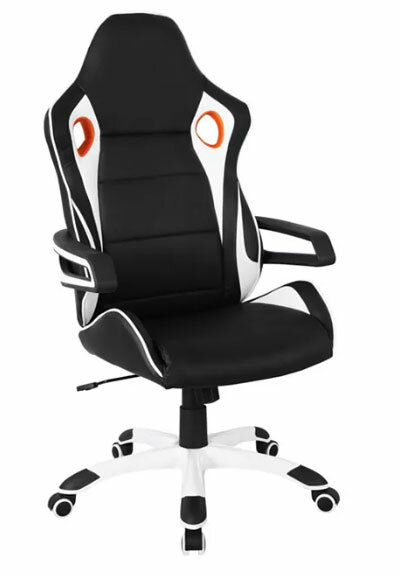 Overstock.com, Ergonomic Adjustable Office Chair, $149.99  $131.42                                     Macy's, Techni Mobili Ergonomic Office Chair, $339
Looking for some decorating ideas for other areas of your house? Check out our small space living inspo from Instagram.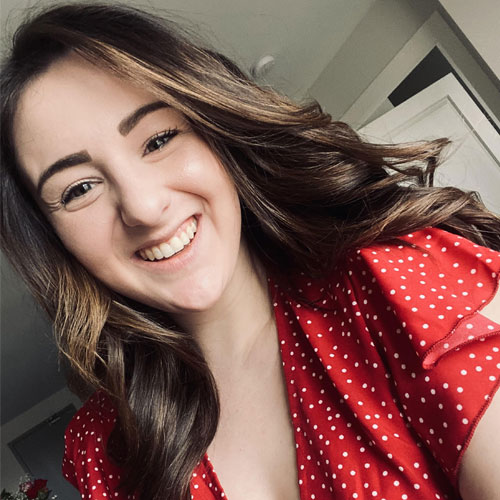 Hayleigh Butcher is a Content Writer & Brand Strategist for Blender Networks. When she's not managing blogs for FitMinutes, The-E-Tailer, Cartageous, InStyleRooms, NurturedPaws & Shoelistic, she's finding a new trail to hike with her dog, Gemma or finding the best new spot in her hometown of Bedford, Nova Scotia for an iced coffee!