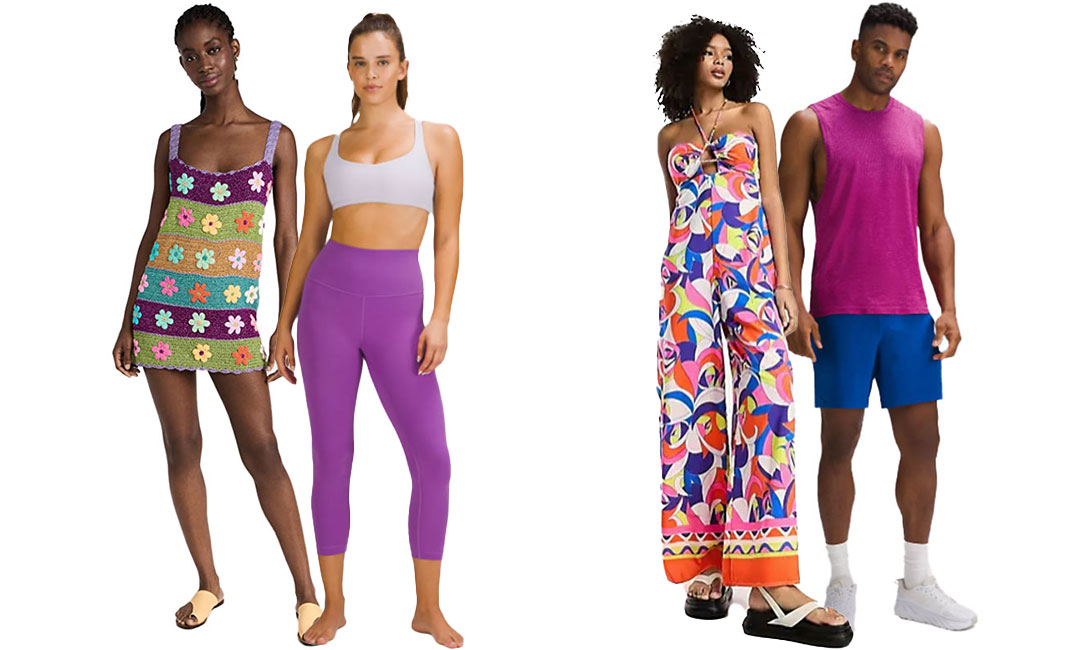 Disclosure: The colorful Pride looks below contain affiliate links, which means we'll receive a commission if you click on a link. We hope you like our picks – click or tap the titles to shop!
Welcome to the vibrant world of Pride Month, a time when we celebrate love, equality, and diversity. As we honor the LGBTQ+ community's rich history and ongoing fight for acceptance, one thing becomes abundantly clear: color has become the beacon of unity and self-expression. Pride Month is a joyous celebration of identity, and what better way to showcase your support than by donning a colorful ensemble? To help, we're bringing you 10 captivating and eye-catching looks that will help you embrace the rainbow spirit and make a powerful statement during Pride Month. Whether you're attending parades, parties, or simply want to infuse your everyday style with a touch of LGBTQ+ pride, we've curated a collection of outfits that are bold, playful, and unapologetically colorful. Get ready to explore a kaleidoscope of fashion possibilities and let your true colors shine brightly throughout this empowering month of celebration.
Available in lots of neon colors, these Speed Up Low-Rise Lined Short 2.5" are designed for running, but perfect for everyday wear. Complete with an infinity drawcord for a custom fit that stays put, these shorts are performance (and Pride!) ready!

Colorful jeans are always in, if you know how to style them the right way! These vintage-inspired loose fit jeans from Levi's are an all-time fan fav. Cut with a baggy silhouette, these jeans are giving us major '90s vibes & we're sooo here for it!

This mini crochet dress is super cute and makes the perfect outfit for any Pride event this June. With a square neckline and a loose silhouette, this pullover dress will help you stay chic and comfortable throughout all your Pride festivities.

This performance-driven short is nothing less than amazing – trust us. You'll be able to run, train, and dance with ease in these redeveloped shorts. With an ultra-soft inner waistband, and several bright colors to choose from, you'll be able to support the LGBTQ+ community in style and comfort.

A simple, yet chic nod to the LGBTQ+ community, this super cute Aviator Nation Rainbow Tee is the perfect choice for any Pride gathering you're looking to attend this month.

Run, don't walk, to snatch up a pair of the lululemon AlignTM High-Rise Crop 23". A cult classic, these crops are iconic, confidence boosting leggings that stretch beyond your imagination. With 17 bright and bold colors to choose from, you won't be disappointed in these crops.

We're loving this bold print, lightweight jacket from Nordstrom Rack. Perfect for those outdoor Pride events, this layering piece will allow you to stay comfortable without compromising style this June.

We're absolutely loving this bright and bold printed jumpsuit! Complete with a halter neck style and wide-legged silhouette, this is throwing us all the way back to the '70s! You'll be the life of every Pride party this month if you show up sporting this statement piece!

Powered by a seamless construction, this Metal Vent Tech Sleeveless Shirt from lululemon is perfect all those Pride parties on your agenda this month. You'll be able to stay cool and collected, while looking and feeling ready to go for all your Pride events.

Slides are a huge trend we continue to see this season. And what better way to incorporate a trend than add a bit of LGBTQ+ flair?! This Pride Slide from Ugg is a statement piece featuring a signature sheepskin insole with some added rainbow sizzle. Plus, it's on sale now, too!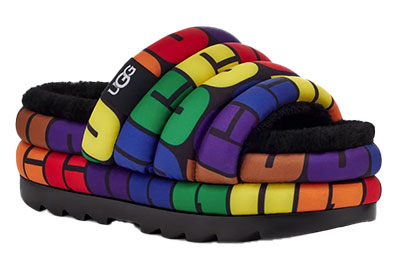 Looking to add some linen pants to your wardrobe this summer? Check out these playful options to keep you cool and comfy all season long.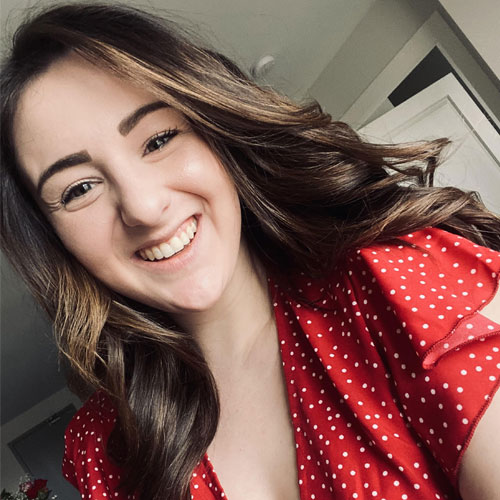 Hayleigh Butcher is a Content Writer & Brand Strategist for Blender Networks. When she's not managing blogs for FitMinutes, The-E-Tailer, Cartageous, InStyleRooms, NurturedPaws & Shoelistic, she's finding a new trail to hike with her dog, Gemma or finding the best new spot in her hometown of Bedford, Nova Scotia for an iced coffee!