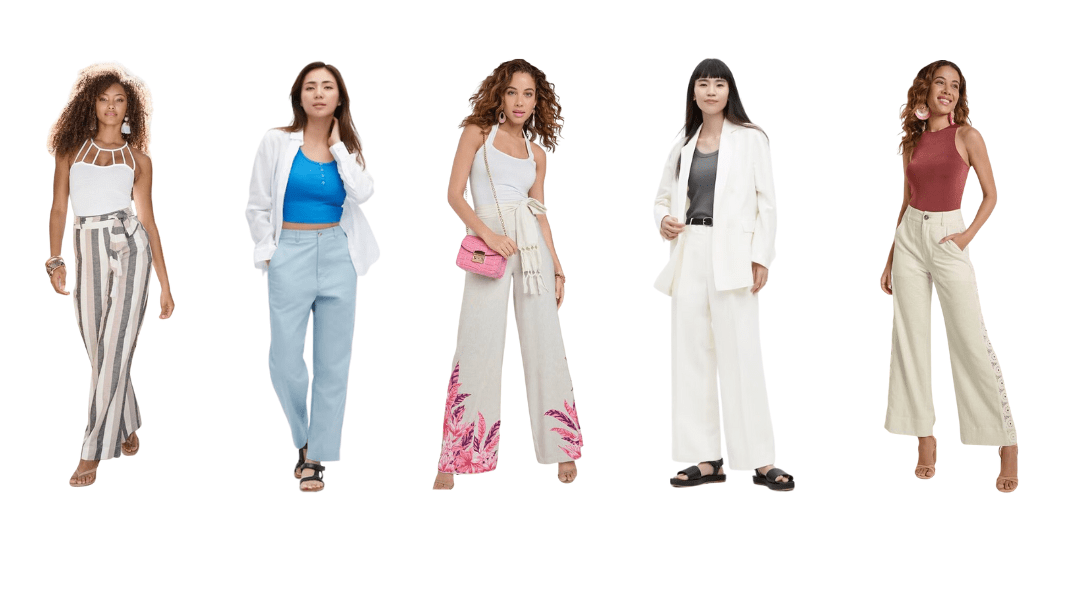 Disclosure: The linen pants below contain affiliate links, which means we'll receive a commission if you click on a link. We hope you like our picks – click or tap the titles to shop!
The days are getting longer and springtime's warm weather is almost here! Spring and summer months are the perfect time to rock linen pants, a wardrobe staple for everywhere from the office to the beach, to a patio happy hour, evening bonfire or weekend getaway. We've rounded up our favorite staple linen pants to dive into warmer days! Check out our favorites below.
Venus's Linen Drawstring Pants are an essential summer wardrobe staple! Perfect for breezy beach days and summer nights with an adjustable drawstring at the waist to stay both stylish and comfortable.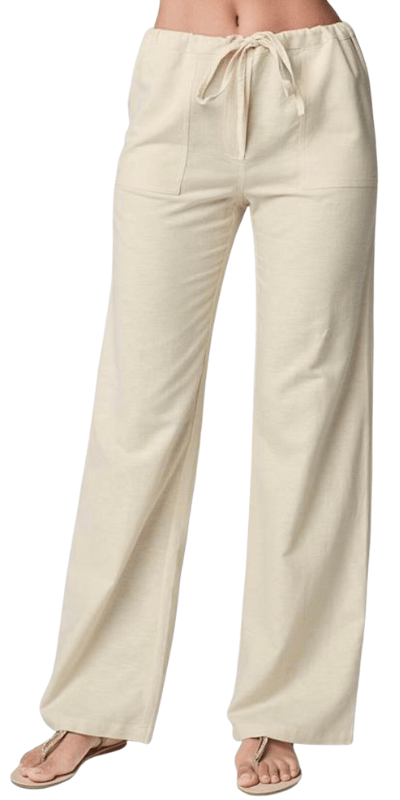 Uniqlo's cotton tapered pant redefines linen pants with a chic and sophisticated tailored cut, ready for the office (but comfortable enough for Zoom meetings!)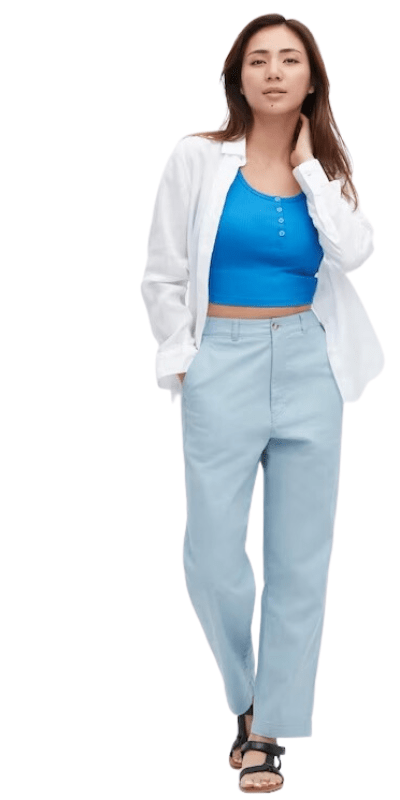 A sleek and lightweight workwear ready linen pant in neutral colors, perfect to pair with a linen blazer or summer blouse.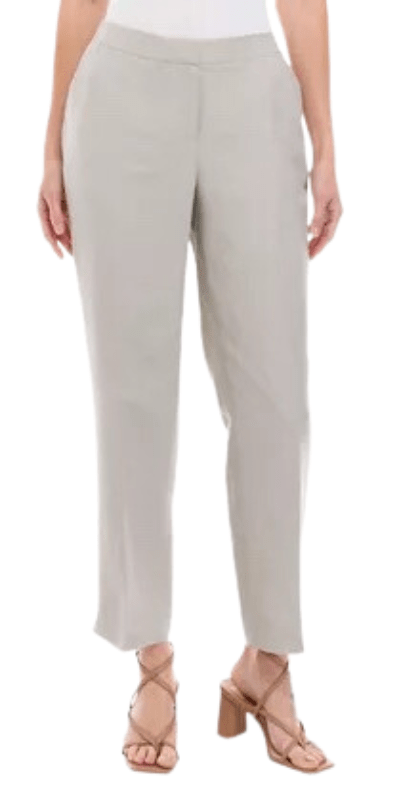 Retro, wide leg pants are here to stay! A wide-leg option offers an elegant style of linen pant and is ready to pair with chunky wedges or kitten heels.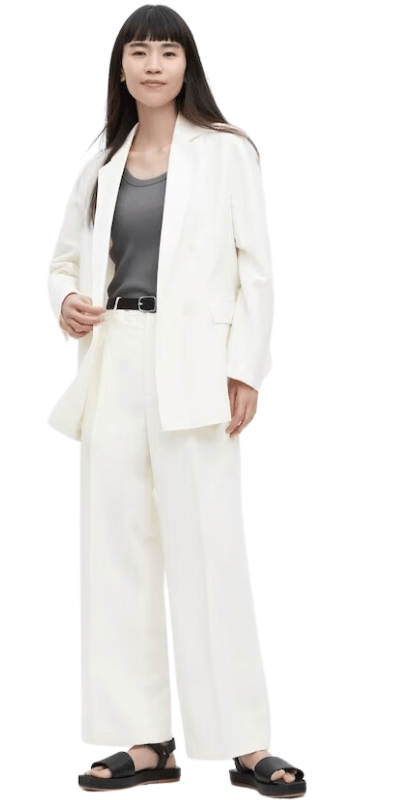 Who said linen pants have to be neutral? Venus's striped linen pants with a belt offered a fun, patterned twist on classic linen pants! Pair these bold pants with a solid tank top or blouse for a new statement look!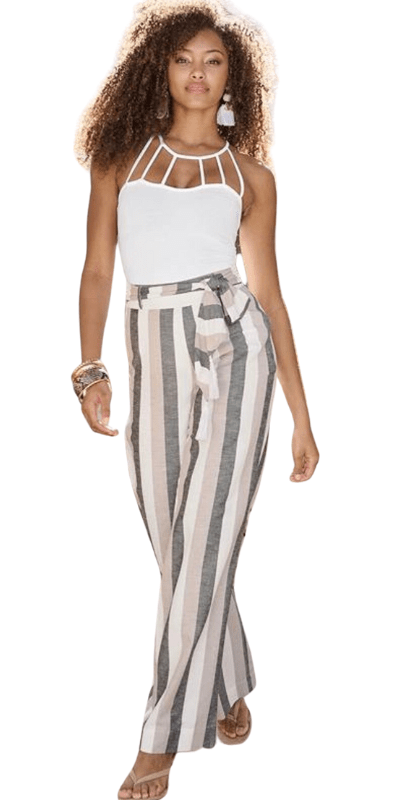 A true bohemian statement piece! Wide leg linen pants with a strawberry print and sash tie at the front are a perfect bold piece for everything from your next picnic to summer wedding reception.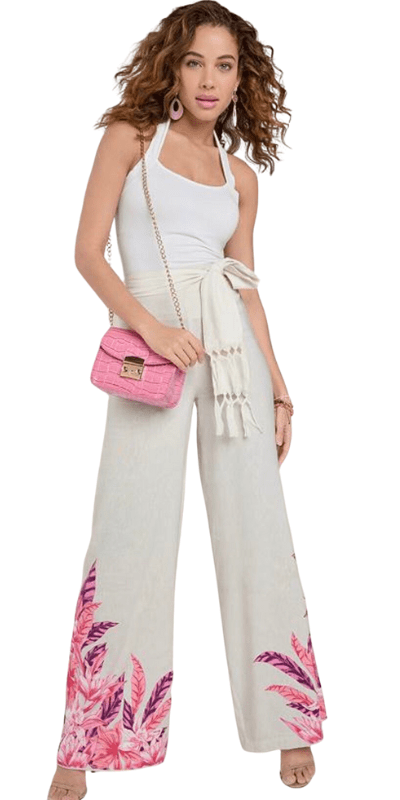 With a wide leg opening and tie-front, these blue linen pants are perfect for a day on the water on or your next weekend getaway! Fun and flirty romantic linen pants paired with colorful pops of blue and pattern – dreamy for a midsummer's night!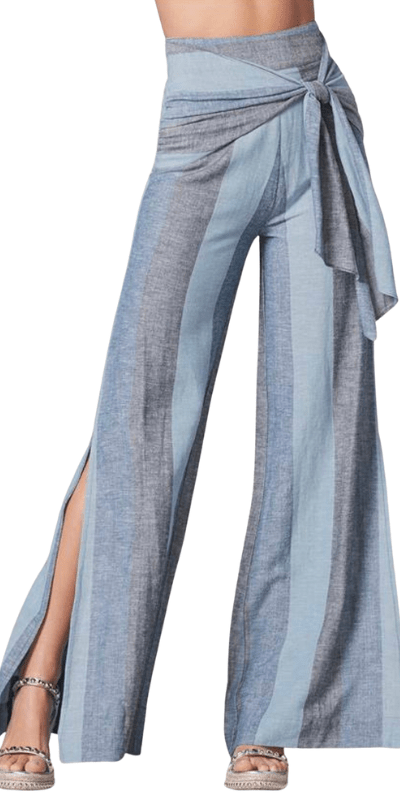 Obsessed with the lightweight and airy feeling of linen pants? Elevate your next linen pant with open crotchet side panels and functional front pockets while channelling an Italian summer evening or daydreaming about your next vacation.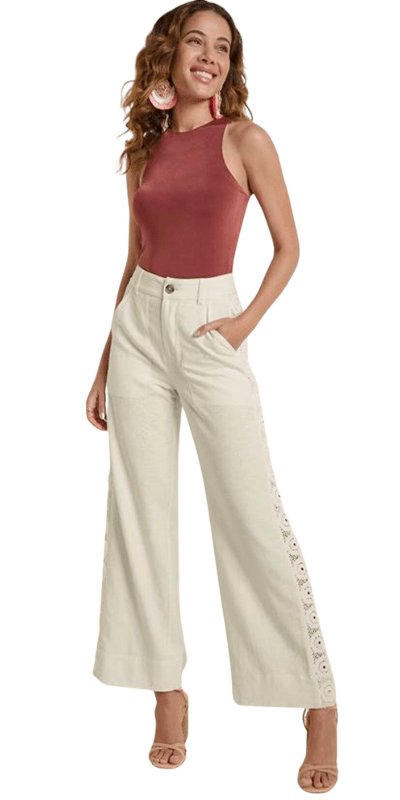 Are you ready to build your spring wardrobe and create outfits with your new favourite linen pants? Check out these essential spring fashion staples!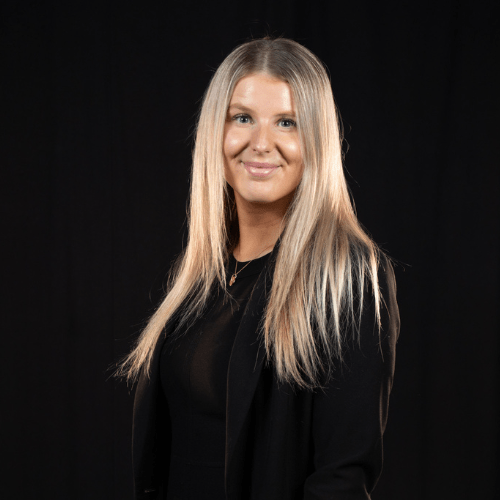 Megan Savary is a Freelance Blog Writer for Blender Networks and recent Bachelor of Public Relations graduate. Based in Halifax, Nova Scotia, Megan enjoys reading, skiing and traveling – her favorite destination so far is Tokyo, Japan!