Disclosure: The beach essentials below contain affiliate links, which means we'll receive a commission if you click on a link. We hope you like our picks — click or tap the titles to shop!
As the summer approaches, many of us start planning our much-awaited beach vacations. While planning the perfect beach getaway can be exciting, packing for it can be a daunting task. Whether you're heading to a tropical paradise or a local beach, having the right items packed can make all the difference in ensuring a stress-free vacation. From sunscreen to beach towels, having the right beach vacation essentials can make all the difference in ensuring that your time spent by the ocean is comfortable and enjoyable. Here is a go-to beach vacation packing list that will make your trip as comfortable and enjoyable as possible.
1. Swimsuit
This may seem like an obvious one but packing at least two swimsuits is always a good idea. This way, you can alternate between them and have a dry one to wear while the other dries.
lululemon, Waterside V-Neck Skimpy-Fit One-Piece Swimsuit, B/C Cup, $128      
Perfect for lounging under the sun or splashing around in the waves, this Waterside V-Neck Skimpy-Fit One-Piece Swimsuit offers a soft and light feel, allowing you to stay comfortable and stylish for your day (or week!) at the beach.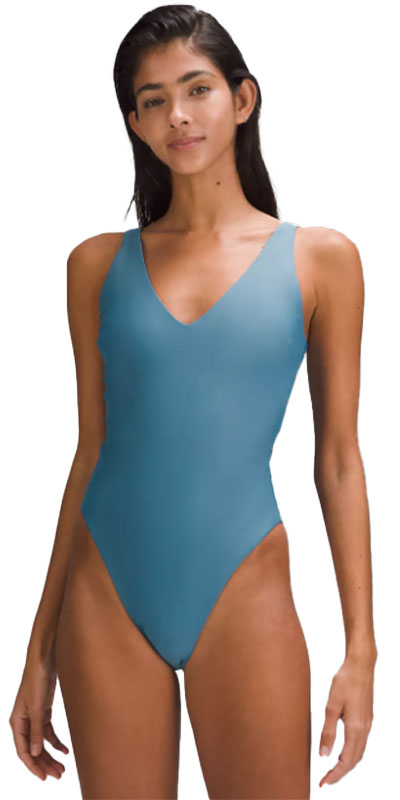 Bloomingdale's, Trunks Surf & Swim Co.,Sano Sailboat 6.5" Swim Trunks, $54 $40.50
Dive in headfirst with these Sano Sailboat 6.5" Swim Trunks. Designed with a drawstring waist, these swim trunks will stay in place and let you catch some serious surf during your next beach vacay!

2. Beach Towel
A beach towel is a must-have for any beach vacation. Look for a lightweight and absorbent towel that is easy to pack and dries quickly.
Kohl's, Seakeeper Jacquard Oversized Beach Towel, $78.99 $67.14
Elevate your beach look with this Seakeeper Jacquard Oversized Beach Towel. Made from recycled material, you'll be able to feel like you're taking care of the beach while you're there enjoying it.

3. Sunscreen
Protecting your skin from the harmful UV rays of the sun is crucial, especially if you're spending a lot of time on the beach. Bring a broad-spectrum sunscreen with an SPF of at least 30 and reapply every two hours.
Zulily, EltaMD, Broad-Spectrum UV Lotion Moisturizing Sunscreen, $39.99
Protect your skin the next time you hit the beach with this EltaMD Broad-Spectrum UV Lotion Moisturizing Sunscreen. Complete with SPF 30+, this sunscreen works to provide a barrier between your skin and the harmful UVA and UVB rays.

4. Sunglasses
The bright sun reflecting off the water can be harsh on your eyes, so don't forget to pack a good pair of sunglasses. Look for sunglasses with polarized lenses that block out the glare.
REI, O'NEILL Sunglasses, Harlyn Polarized Sunglasses, $69
Make a fashion statement while keeping your eyes safe with these O'NEILL Harlyn Polarized Sunglasses. Complete with polarized lenses, these sunglasses will help reduce visible glare from the water and sand with ease. Their lightweight and flexible design is durable and perfect for any day at the beach.

5. Hat
A wide-brimmed hat can provide additional protection from the sun's harmful rays and keep you cool and comfortable.
Bass Pro Shop, Kanut Sports Biloxi Wide Brim Straw Hat, $26
Made from 100% paper straw, this wide brim hat works to protect your face and neck with UPF 50+ sun protection – exactly what you'd want in any tropical location. Complete with an adjustable neck cord and a stretchable sweatband, this hat will make sure you're able to beat the heat.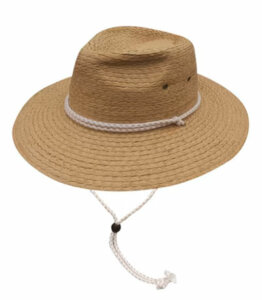 6. Beach Bag
A spacious and durable beach bag is essential for carrying all of your beach essentials, such as sunscreen, towels, snacks, and water.
belk, Crown & IvyTM, Beach Bag, $54 $21.99
Whether you're spending just a day at the beach, or enjoying a week-long vacay, everyone needs a reliable and durable beach bag. This stylish printed beach bag from Crown & IvyTM will help you keep all your essentials nearby while you're soaking up the sun.

7. Water Bottle
Staying hydrated is key, especially when you're spending time in the sun. Bring a reusable water bottle and refill it throughout the day.
lululemon, Back to Life Sport Bottle 24oz, $48
This insulated water bottle from lululemon is a must-have beach essential – trust us. Featuring a leak-proof lid and slip-free texture, rest assured your H2O will be cool and ready for you post-swim.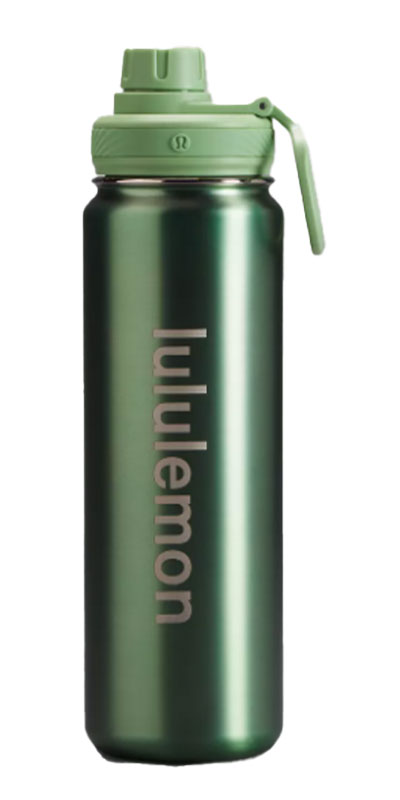 A good pair of linen pants can make a great beach outfit. Here are 8 pairs that you'll want to live in all season long.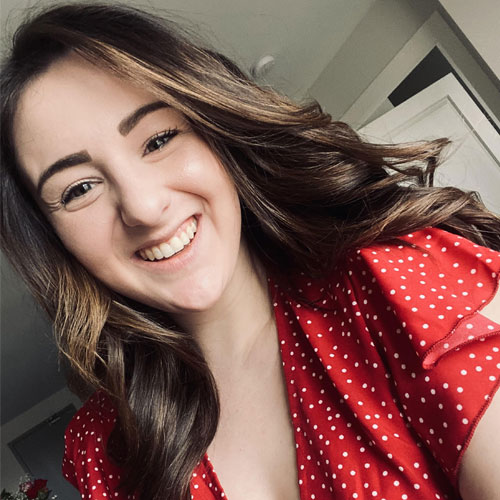 Hayleigh Butcher is a Content Writer & Brand Strategist for Blender Networks. When she's not managing blogs for FitMinutes, The-E-Tailer, Cartageous, InStyleRooms, NurturedPaws & Shoelistic, she's finding a new trail to hike with her dog, Gemma or finding the best new spot in her hometown of Bedford, Nova Scotia for an iced coffee!