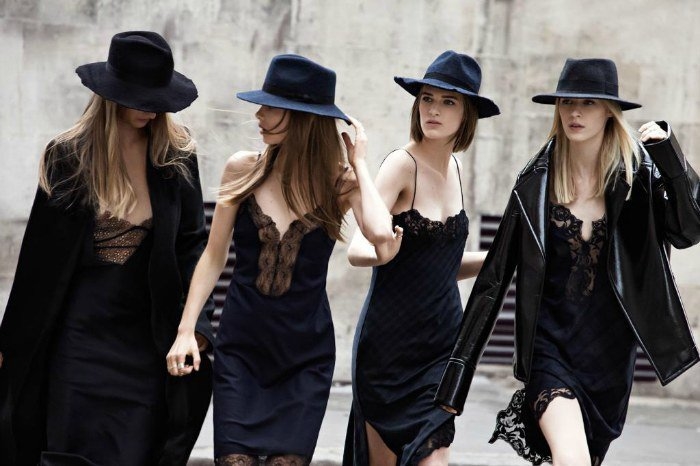 Among the most dominant pieces of women wear that has been trending for the better part of 2015 and now 2016 is the slip dress. Is the slip dress new to the fashion industry? No. For the better part of the early 90's, the slip dress played favorite to many and some may even call it a hallmark of grunge. There have been memorable moments of history for the slip dress such as when renowned designer, John Galliano, dressed Princess Diana of Wales with a lace-trimmed slip dress as the debut design for Dior.
Wait. Are we leaving someone behind? Do you understand what a slip dress is?
Well, a slip dress is a woman's dress that closely resembles a petticoat or underslip and is traditionally cut on the bias with spaghetti straps. Widely worn back in the late 20th century, the slip dress was a great part of the "underwear-as-outwear" trend. The dress was majorly made from polyester satins, chiffon, charmeuse, and trimmed with lace. Slip dresses look like an undergarment that is intended to be seen and can offer glimpses of the body beneath.
Revival of the Slip dress trend
Its 2016 and the slip dress is back in trend, this time maybe on a bigger scale. What is cool about the revival of this trend is that the slip is just as cool as it always was back then. And with modernization, the slip dress will continue to rock for days, months or years to come.
With its revival, this slinky dress is causing a ripple as many style-setters rock it in every which way they can; from solo with very minimal accessories to layered with a t-shirt, hat, or boyfriend and motorcycle jacket over it.
Slip Dresses for summer
Knowing how to wear the slip dress well for winter is trickier than for summer. In most cases for summer, it's all about letting loose and feeling free. A slip dress perfectly fits the situation especially with minimal accessories. However, if you are fond of this wear and winter is around the corner, there are various tricks you can utilize to make it winter appropriate for you such as by layering, using pullovers, going for maxi-lengths, leg wear, and thicker fabrics.
Trendy tips on how to rock your slip dress for the summer
The streets are burning hot in the summer, and this makes it the greatest time to rock your slip dress. Keep it simple and as comfortable as possible. Minimize on the accessories and complete your stylish look with some open shoes.
Slip dresses and motorcycle jackets are perfect compliments for each other. Wear the blend with some ankle-strap sandals when hot outside and transition into boots when it turns chilly.
With a shirt or t-shirt layered over it
Slip dresses are meant to be sexy, and on that they greatly deliver! But you can tone down the level of your dresses' sexiness by layering it with a t-shirt or sweater so that only a peek of it is visible.
No need to say much on this. Try it especially with a classic pea coat and the compliments you get will tell you all you need to know.
Click on the link to see the slip dresses we have to offer!