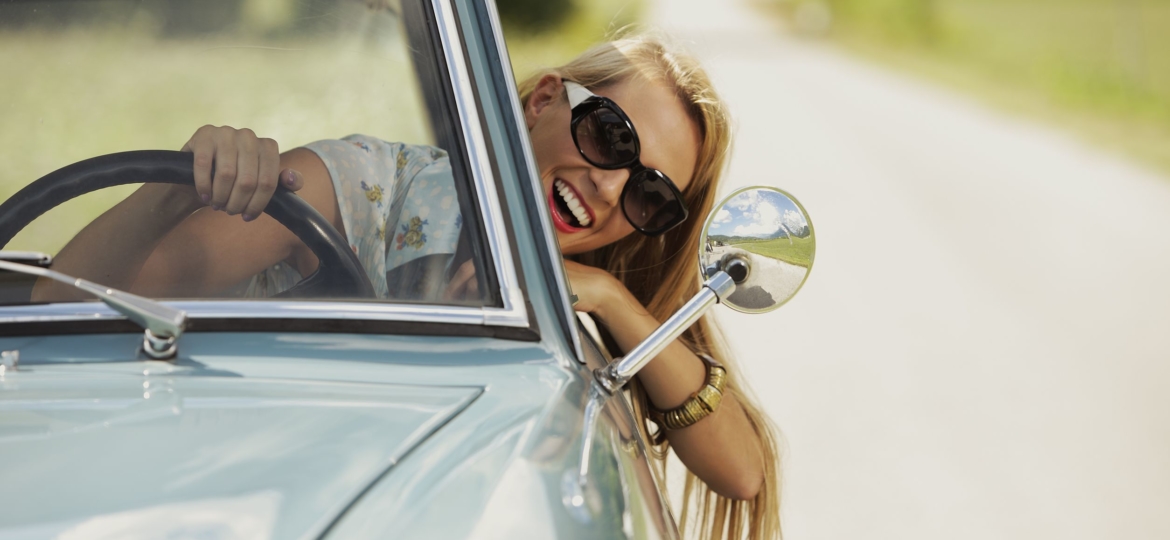 If you thought sunglasses were only meant for practical function, think again. The right pair of sunglasses will transform you into a style icon, separating you from the eyesores. Stay ultra chic and beat the summer heat with the trendiest sunglasses for your face shape.
Reign Supreme With Head-Turning Designer Sunglasses To Complement Your Face Shape
Your face shape is supremely important when it comes to finding a pair of trendy designer sunglasses – testament to your fashion-forward glamor.
Round Faces: If you have a round face, then you should ideally choose a pair with a frame wider than your face. Stay away from round frames because they will not complement your face shape and will make you look bigger than usual. The best sunglass shapes for round faces are rectangular or square-shaped sunglasses to add angles and sharpness to your appearance. Geometric shapes tend to elongate a round face to help you create an intensely fashionable look. You'll fall in love with the latest geometric-shaped models from Oakley, Ray-Ban, Prada and Hugo Boss, so make a style statement when you add them to your morning or afternoon ensemble.
Heart-Shaped Faces: Characterized by a smaller chin and broader brow, your face shape has natural contours that already bring depth to your features – lucky you. Accentuating your already-fabulous features with the perfect pair of sunglasses is the icing on your cake. You'll want to choose smaller frames because larger models will overpower your face. Light colored, rimless frames with slim temples work best to beef up your appearance. The classic Ray-Ban aviator is the perfect choice for a person with a heart-shaped face. Stay ahead of the fashion curve when you choose trendy smaller framed models from brands like Michael Kors, Dolce & Gabbana, Moscot, Persol and Saint Laurent.
Oval Faces: An oval face is taller and narrower, so you're in the bestowed category that can pull off pretty much all looks. With that, you have a myriad of choices at your disposal, so take the time to choose the perfect pair wisely. Rectangle frames work perfectly to balance the vertical nature of your face, while wayfarer models accentuate high cheekbones. Choose between wayfarer, rectangular, round, oval and pilot models – the sunglass world is your oyster. You'll love the chic pairs from Roberto Cavalli and Versace, while sporty aficionados should make the beeline for Oakley and Fendi.
Square Faces: If you have a square face, then you are likely to have chiseled and distinctive features with a broad jawline. Curved or round sunglasses look perfect for people with square faces because it softens the look of your natural lines. Oval frames, round frames and pilots are trendy choices to balance your prominent jawline. Stay away from square, rectangular and other angled-shaped sunglasses because this will harden your square face. Gucci, Giorgio Armani, Carrera and Tom Ford have some of the classiest oval and round-framed sunglasses to complement your square-shaped face flawlessly.
Equip your wardrobe with a must-have pair of designer sunglasses, whether you're taking a dip in a swimming pool, sipping on a delicious cocktail by the beach or simply walking on the street to make the best style statement of your life. When you're looking to make a bold impact, knowing how to choose a pair of sexy sunglasses based on your facial shape will help you trump the fashion meter every time.
Click on the link provided to see the sunglasses we have to offer!