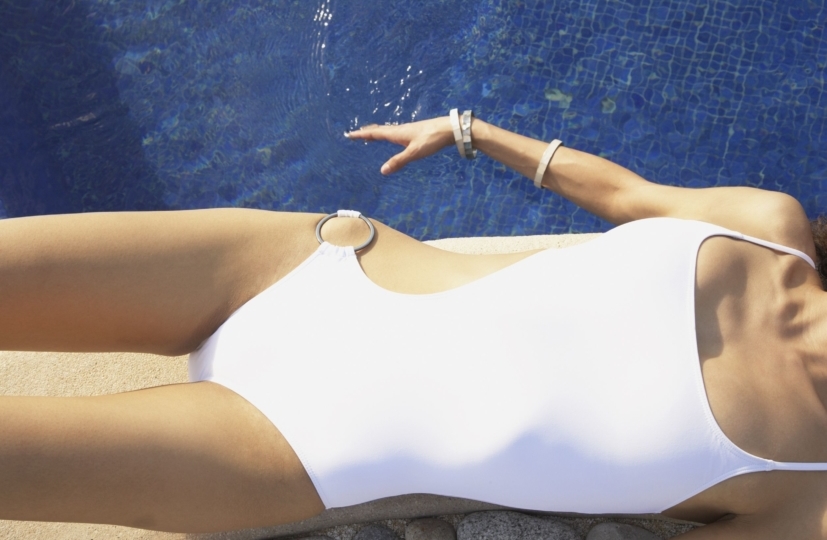 There was a time when women were choosing the one piece bathing suit for reasons involving modesty but as we slowly inch toward the summer of 2016, this type of swimwear has become the trendy and more fashionable choice. The only question left to answer is how will you take advantage of this hot new fashion trend?
There is absolutely nothing wrong with bikini style bathing suits, but if you want to wear something unmistakably sexy this year, reach for a figure flattering one piece bathing suit. This latest fashion trend in swimwear offers great news for women of all sizes, ensuring that no one will be without an attractive one piece bathing suit that flatters each and every one of those glorious eye-catching curves!
 Quick Guide for Attractive One Piece Bathing Suits
Women are rarely happy and at peace with their bodies, wishing they could change one thing or another about the way they look. The one piece bathing suit allows women to accentuate the positive by choosing bathing suits that camouflage the features they'd rather change. Here is a quick guide on making the one piece bathing suit your best fashion choice this summer season.
Flat Bottoms:
Women whose bottoms aren't as round and plump as they'd prefer should choose bathing suits that reveal a little extra 'cheek', such as the image above. Also, opt for loud prints and bright colors while avoiding full bottom swimwear designs.
 Big Bottoms:
The last thing you want is to be pulling and tugging at your backside while poolside or on the beach. You should choose a one piece bathing suit that offers plenty of fabric without bells and whistles such as ruffles, fluff and other stuff in the rear end. Avoid high cut, french cut and similar styles and just say no to loud prints, opting for solid colors instead.
Big Chest:
Support your upper body curves with under-wire and other one piece bathing suits that offer cup sizes, rather than those that typically run in small, medium and large. Double stitched bands and thick straps will help keep 'the girls' in place without allowing them to run loose or worse… escape!
Small Chest:
You probably already know the best one piece bathing suit for your body type is one that offers padding in the chest. Also, choose bathing suits that flatter your figure and give the illusion of more using ruffles and other visual embellishments in the chest area.
Long Torso:
Tall girls often have a difficult time finding one piece bathing suits they feel confident wearing. Purchase bathing suits labeled for tall or long torsos to ensure a proper fit and attractive length for your body type.
Short Torso:
Women with short torsos should find bathing suits that offer additional curves. This can be done with cups and padding as well as gatherings and girlie prints. Bright colors are a friend while strapless and shapeless one pieces are to be avoided.
Short Legs:
Make your short legs look longer with one piece bathing suits featuring high or french cut fashion styles that reveal a little more skin. If you don't mind showing off those gluteous curves, opt for a bathing suit with a thong back.
Thick Thighs:
There are numerous fashion options for thick thighs, such as ruffled skirts and fringe. Bathing suits in solid colors with more coverage on top are most slenderizing.
Not so Flat Stomachs:
Bring the focus upward and away from your stomach with bathing suits featuring ruching and plunging necklines, luring eyes away from pooching mid-sections.
Fashion Takeaway: One Piece Bathing Suits versus Bikinis
Unlike bikinis, the one piece bathing suit is both forgiving and figure flattering, offering you many more fashion choices for the beach or poolside this year. No other swimwear offers more versatility while hiding flaws and bringing your best features front and center.
If you're interested in finding your own one piece bathing suit, click on the links provided and see the wide range of one pieces Revolve Clothing and Cartageous.com has to offer!