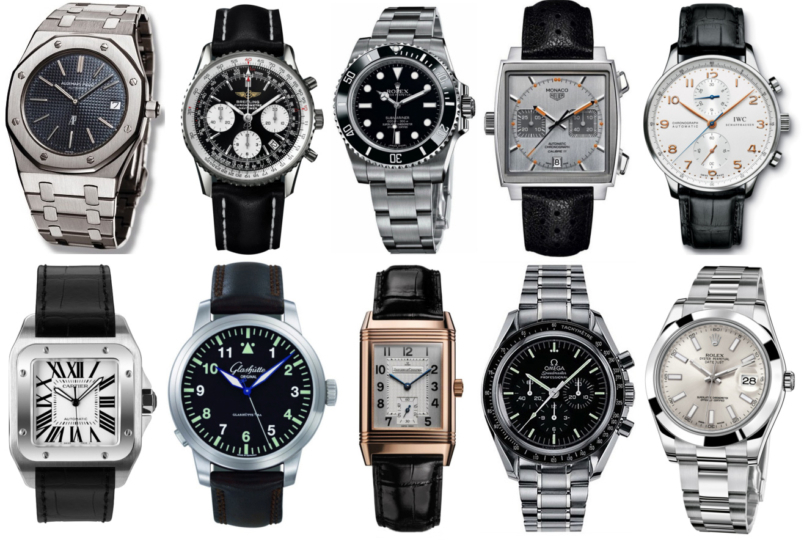 Fashion normally reflects today's popular styles and guides tomorrow's trends. In this century, there is more to caring about fashion than just keeping up appearances. It is about allowing one to express him or herself. Undeniably, personal style speaks volumes about exactly who you are. It does not matter whether you choose to express it through a handbag, haircut, tattoo, or even a watch.
Time is definitely on your side, oh yes it is! Grab a winner by choosing from the following best range of styles, designs, and brand of watches:
Lauren watches
Unquestionably, Lauren's' boasts a pedigree that dates back to 1934. This is when Tullio Bolletta – a master watchmaker – combined his passion for Swiss watch making and Italian design precision in order to make something new in the world of timepieces. Today, Lauren's takes pride in their reputation for technical excellence and innovation. Currently, this company offers an array of unique lines that differentiate themselves from any other watch in the market. Each of their collection reflects Lauren's philosophy, that timepieces are not only instruments for measuring time or a fashion accessory, but also a direct expression of style and personality.
Italico watches
Italico watches are Italian timepieces that even a Roman Emperor would appreciate. These fine and classy watches exemplify the Italian style. The Italico collection possesses innovative and aggressive design. Every watch in their range takes an element of the ancient Roman history. They use this history to create a stunning original timepiece that you cannot ignore. You can select from three of the Italico range namely – Italico Coliseum collection, Imperatore collection or Gladiatore collection.
Versace watches
There is no doubt that the Versace name is legendary. Just like the Versace's signature clothing line, these watches reflect the Maison's signature style. The company's own top designers are the hands and brains behind the exquisite timepieces. Designed in Italy but manufactured in Switzerland, Versace watches boast of utmost creativity and craftsmanship. To meet the strict Swiss certification standards, quality is harshly controlled and maintained at all times. Their unique combination of creative styling and carefully controlled craftsmanship makes the timepieces a must wear on your wrist. If you are into superb quality, imaginative shapes, and iconic styling, then Versace watches are your best bet.
Cvstos watches
Cvstos, since its launch 11 years ago, has managed to follow its own modern and aesthetic path. Over the years, Cvstos has produced imposing and technical timepieces. Co-founded in Geneva by Antonio Terranova and Sassoun Sirmakes, this watch-making brand is ideal for any occasion. Actually, this is one of the most attractive traits about Cvstos watches. You can wear the range of this watch to work, parties, dinner, interview etc.
From the high concept to modestly minimal, and ultra-modern to mechanically complex the above watches are surely a must have for anyone that intends to make a fashion statement.
Click on the link provided to see the wide range of watches we have to offer!