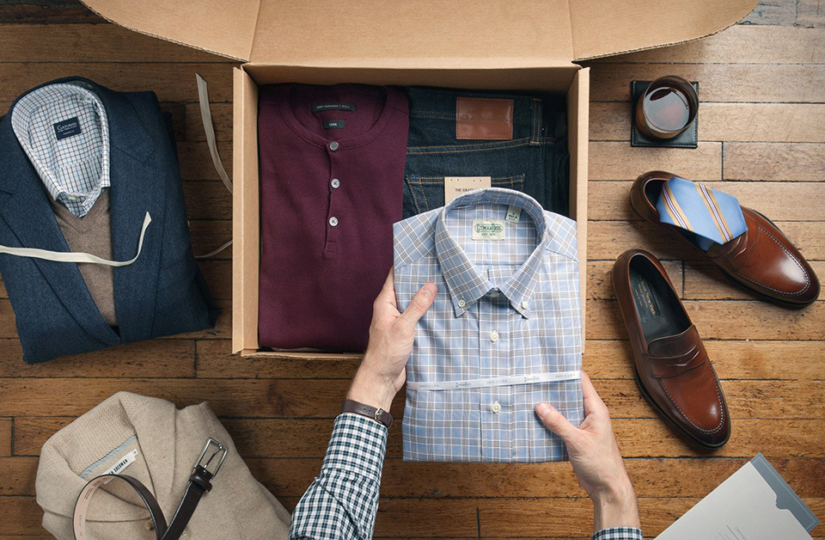 Trunk Club is an awesome opportunity for people who like to be in style. This website helps those of us who want to keep their looks fashionable but maybe are too busy to visit a stylist.
How does Trunk Club work?
There are two options for using Trunk Club: actual shop or online.
Actual shop
The shops locations are:
Chicago
Dallas
DC
Los Angeles
Personal shopping is done by an appointment. You will meet a stylist in a comfy and relaxing lounge, while sipping complementary drink from the bar and discussing your shopping needs.
Online
Trunk Club services lower 48 states and to be able to receive an online stylists' consultation you need to sign up. Then a personal stylist will contact you and you'll exchange some info so he can get to know your fashion preferences and clothing needs.
Later on, they get back to you with an email containing items which have been individually chosen for you. How much better can it get? Wait and see. After you make your pick, the chosen items are sent to your home. Once arrived, you have 10 days to decide what stays and what goes back.
All the shipments, both ways are absolutely free of charge. In case that you decide to keep the whole trunk, there is a 25% discount on the purchase. In this genius of a concept there are no subscription fees and no minimum items requirement.
Who Else is Doing It?
There are few other names out there, which are helping us design our wardrobe from a distance and save us time by delivering the style look home:
Manages the same model, including free delivery, and pick-what-you-like and send back the rest. They do have a subscription option, so that you can get your "style box" recurrently in one, two or three months. Another and a very meaningful for some difference is the price. Men's Style Lab is almost twice as cheaper as the Trunk Club.
Yet again, this club follows in the successful footsteps of the Trunk Club. They have an additional option which allows you to set your own budget limit, so you have more control over spending. There is a preset schedule, which you can alter at any time, skipping or adding shipments.
This is an online fashion club targeted just for ladies. They offer very personalized styling services and also do accessories.
To sum-up, the Trunk Club together with additional personal styling lines let us keep up with the fashion from the comfort of our homes. This is a cool and interesting uptake, which takes on improving people's style and carrying for their convenience.