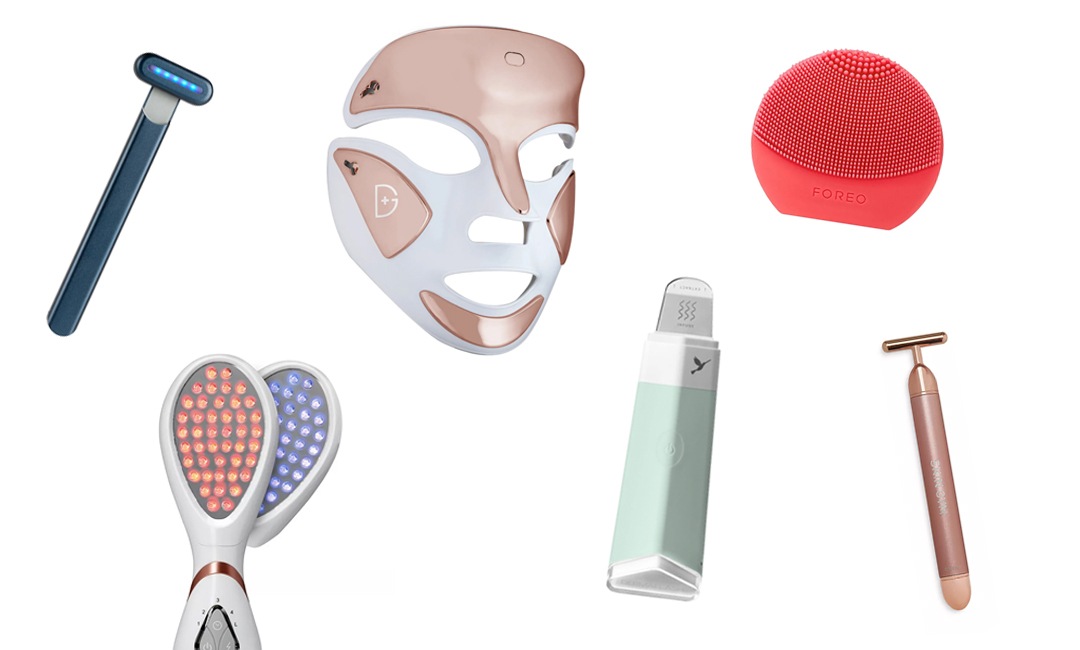 Disclosure: The best facial tools we've curated below contain affiliate links, which means we'll receive a commission if you click on a link. We hope you like our picks – click or tap the titles to shop!
Whether you're already in love with your skincare routine or not, the best facial tools can make *all* the difference. So if you're aiming for something to achieve a deeper cleanse, mimic a facial massage or keep your pores in tip-top shape, we've rounded up our very favorites for you to try ASAP.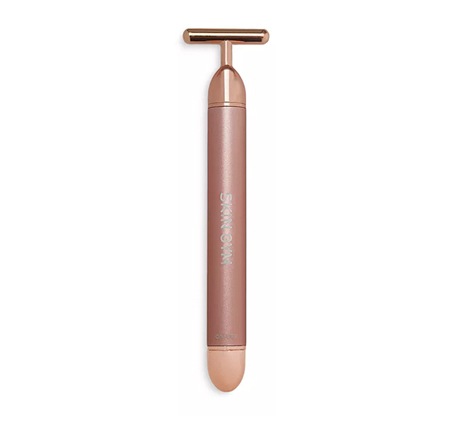 This innovative tool is designed with sonic vibrational technology to mimic the effects of a professional facial massage, so you can sculpt, define and relax your skin while you're winding down for the day.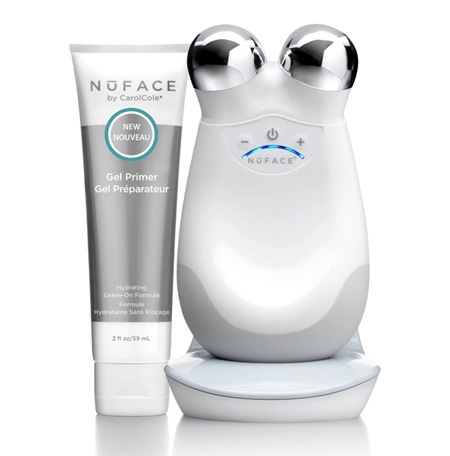 This award-winning facial trainer goes beyond skin deep to tone facial muscles, improve skin tone and even reduce the look of fine lines and wrinkles.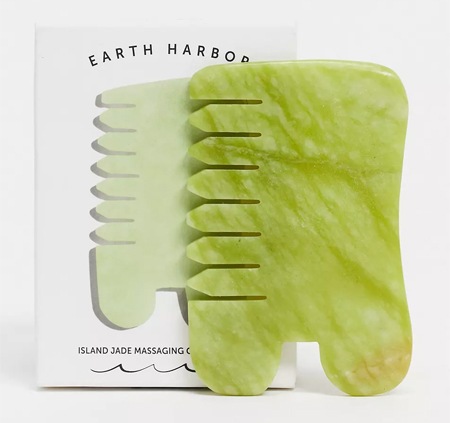 This massaging tool is hand-carved out of 100% Grade-A Jade — perfect for lymphatic drainage, facial contouring and even TLC for the scalp and body. (Gua sha is rooted in traditional Chinese medicine, so be sure to learn more about this practice and educate yourself with this video from a Chinese skincare professional!)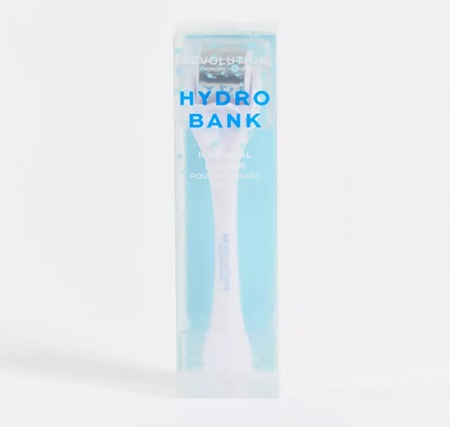 No need to take up precious skincare shelf real estate with this roller! Simply pop it in the fridge/freezer and take it out when your complexion could use a little calming down. You can even apply it to a sore blemish for around 20 seconds to improve the appearance of redness and swelling.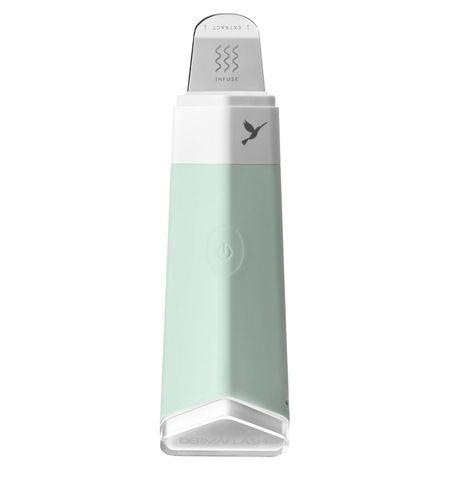 Searching for an ultrasonic device that unclogs pores and infuses your fave serums? We have a winner! This two-in-one gadget works to deeply cleanse your pores by removing dirt, oil and blackheads, while enhancing the penetration of all those active ingredients in your serums!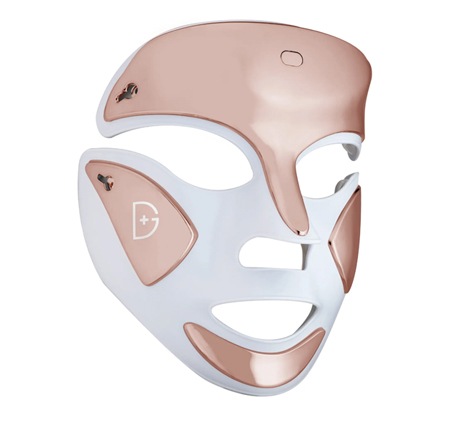 Ready to splurge? This FDA-cleared, LED red light and blue light device helps smooth wrinkles and zap bacteria in just three minutes of hand-free use. It's even clinically proven to fade the look of wrinkles in as early as two weeks and begin improving the appearance of acne within days.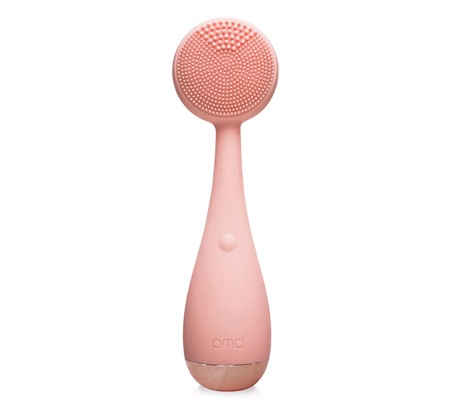 This powerful facial cleansing device features gentle silicone bristles and four customizable modes, so you can score a deep cleanse without irritating your skin. The ultra-hygienic silicone is also odor-resistant, antibacterial, hypoallergenic and waterproof, too.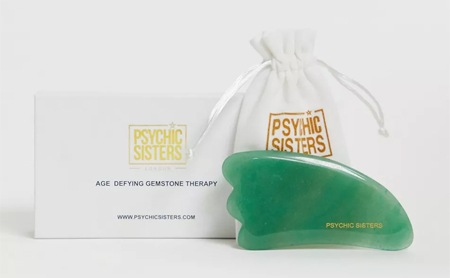 Plump and calm your complexion with a traditional gua sha! Simply hold the crystal with your thumb and forefinger and apply it to acupressure points or areas of inflammation to reduce stress and the appearance of wrinkles. (Check out the video above for an expert how-to on this traditional Chinese practice!)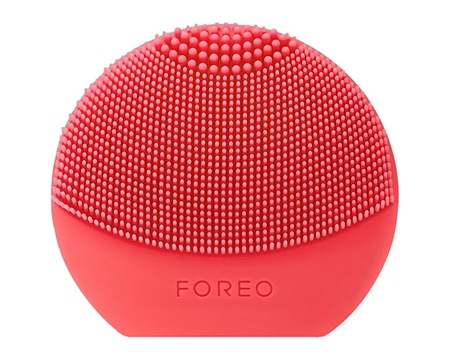 This cute and compact sonic facial brush massages and cleanses to help reveal radiant-looking skin. Perfect for home or travel, this hardworking device is good for up to 600 uses.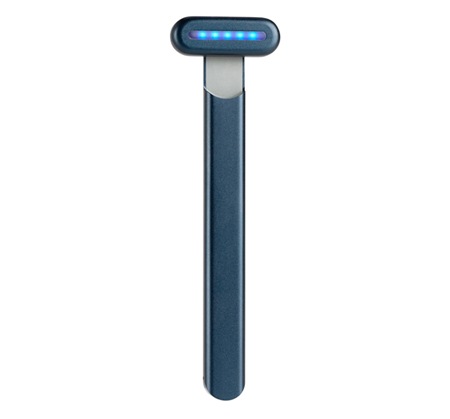 Combining blue light therapy, facial massage and super-comforting warmth, this tool fights blemishes, boosts your product absorption and recharges skin's radiance. It also features smart-touch activation, so you just need to place it on your face to turn it on.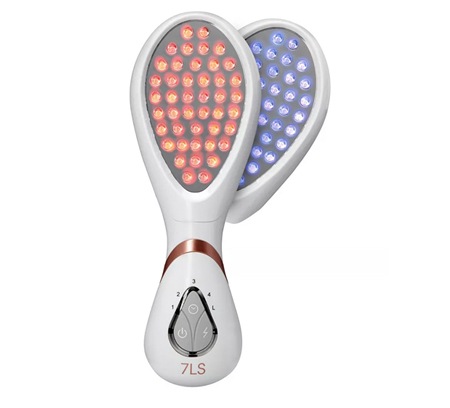 Reset your complexion with this renew light therapy device! This gadget uses red LED light therapy to boost collagen production and blue LED light therapy to reduce blemish-causing bacteria.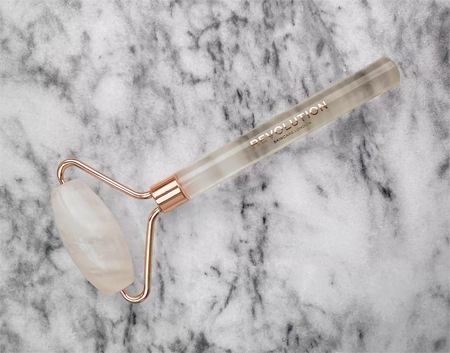 Stimulate blood flow and calm the skin with this travel-friendly quartz facial roller! After cleansing, simply apply a few drops of oil or serum and gently move the roller outwards, starting from the center of your face. You can even pop it in your everyday bag for some calming TLC on the go.
While you're de-stressing with these facial devices, be sure to unwind your mind too! Check out our favorite meditation videos on YouTube.