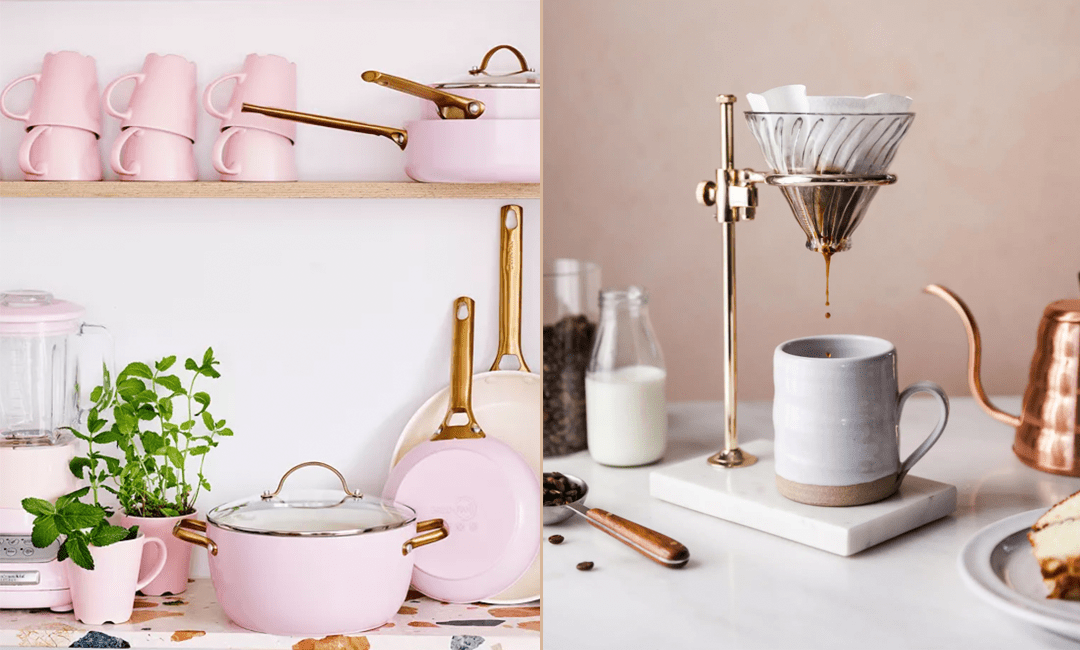 Disclosure: These cool cooking appliances contain affiliate links, which means we'll receive a commission if you click on a link. We hope you like our picks – click or tap the titles to shop!
If one of your New Year's resolutions is to spend more time in the kitchen, you've arrived at the right blog post, dear friend! From a clever self-watering indoor garden and super cute cake pop maker to a game-changing wireless meat thermometer and mini toaster oven, read on for some cool cooking appliances that will empower you to upgrade your chef skills!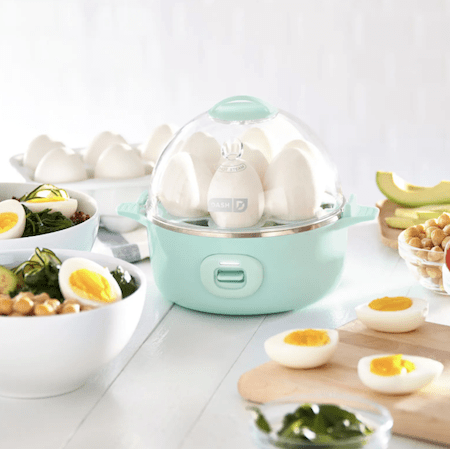 If you love to eat eggs in the morning but hate to make them, this cool cooking gadget is for you. Hard-boil, soft-boil or poach eggs quickly and efficiently in this cute and compact egg cooker. The kit also includes a poaching tray, omelet bowl, seven-egg boiling tray, measuring cup and recipe guide.
You may have heard of a mini cupcake maker and a Friends Mini Donut Maker, but did you know a cake pop maker exists? Well, now you do. This cute kit can make 12 cake pops (or donut holes!) and comes with a fork tool, cooling rack-decorating stand, 50 paper sticks and a recipe book filled with tons of fun ideas.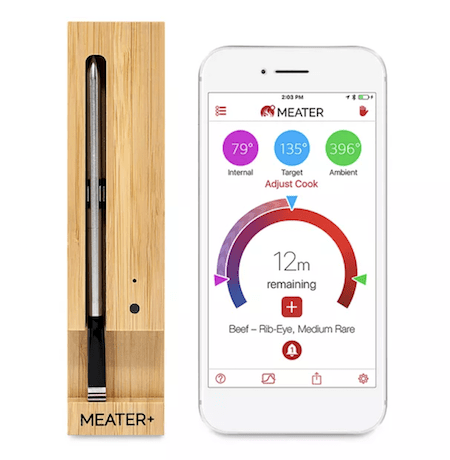 Meat (GET IT?!) your new kitchen bestie. This game-changing kitchen gadget will help you cook the perfect piece of steak, salmon, chicken – or whatever you protein of choice! It uses Bluetooth technology to alert your smartphone when it's time to take the meat off the grill or out of the oven or air-fryer. And bonus: it's dishwasher safe.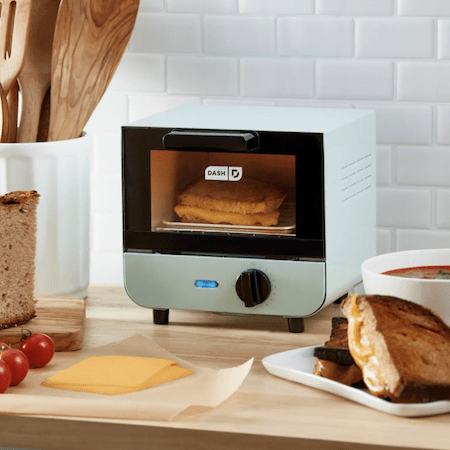 Another adorable and cool cooking appliance from Dash! This small toaster oven can toast a piece of bread, bagel or mini pizza without taking up precious counter space. It also comes in red!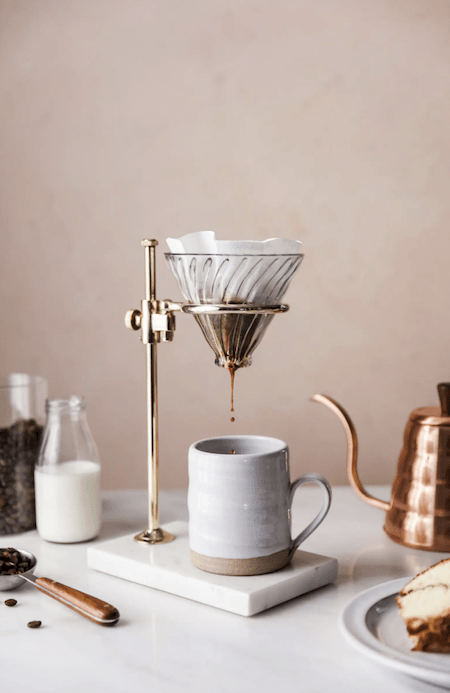 The marble… the brass… the marble and the brass! This chic pour-over stand deserves to be showcased on your kitchen counter. Sure, the price tag is a bit steep, but can you really put a price on a beautiful cup of coffee? Just think of the morning routine Instagrams!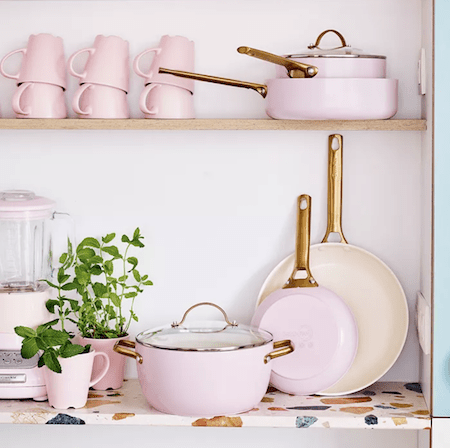 Get your Instagram ready – this pretty-in-pink, gold-tone stainless steel set of 10 different pans is sure to attract some likes. GreenPan is popular for their ceramic nonstick coating free of nasty toxins. Scoop this adorable set up while it's on sale!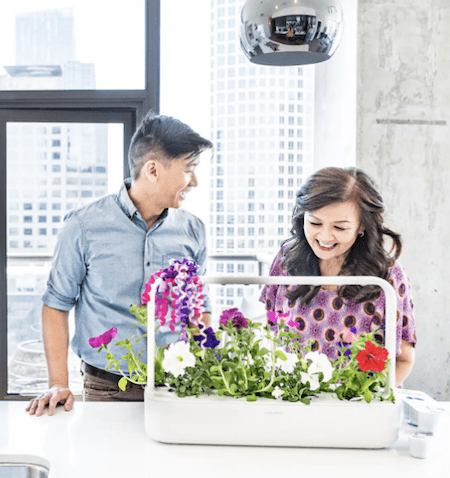 Don't have the backyard space (or ahem, a green thumb) to get an outdoor garden up and running? This self-watering indoor garden comes with a planter base, water reservoir (that holds a month's worth of water!) and starter pods to get you growing tomatoes, basil and lettuce as soon as you open the box. Psst… there's a smaller (and less expensive) Click & Grow Smart Garden too!
Looking for some recipes to bring you luck in 2022? Check out these Healthy Black Eyed Peas for the New Year!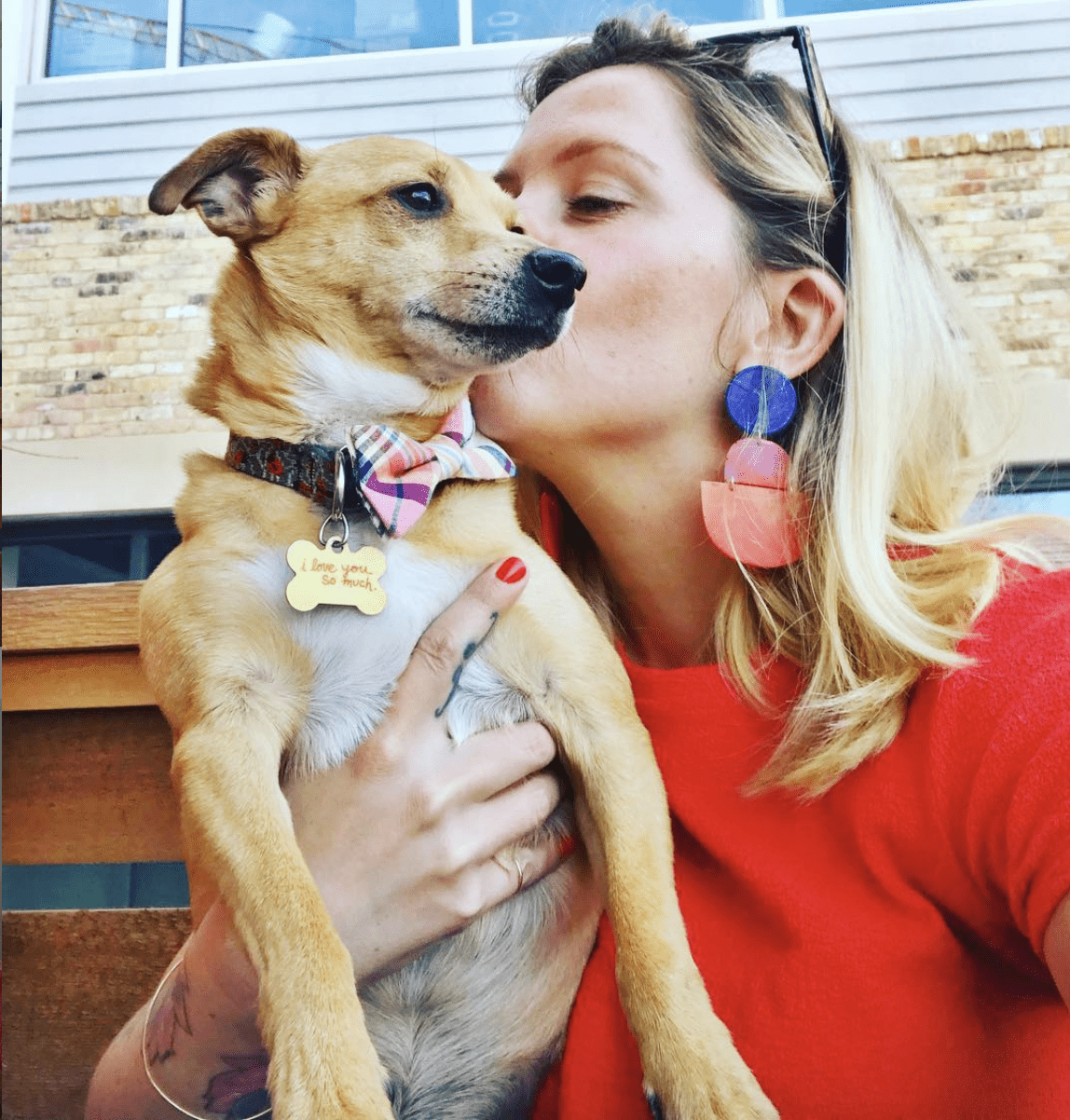 Melody Rose Rowan is the CEO + hostess with the mostess at @CuteStays. When she isn't blogging about style and interior design for her blog MustacheMelrose.com, Melody can be found renovating @MaxineTheAirstream with her husband, Scott, or playing with her two rescue dog-sons, Jake and Finn. Say hi at @mustachemelrose!