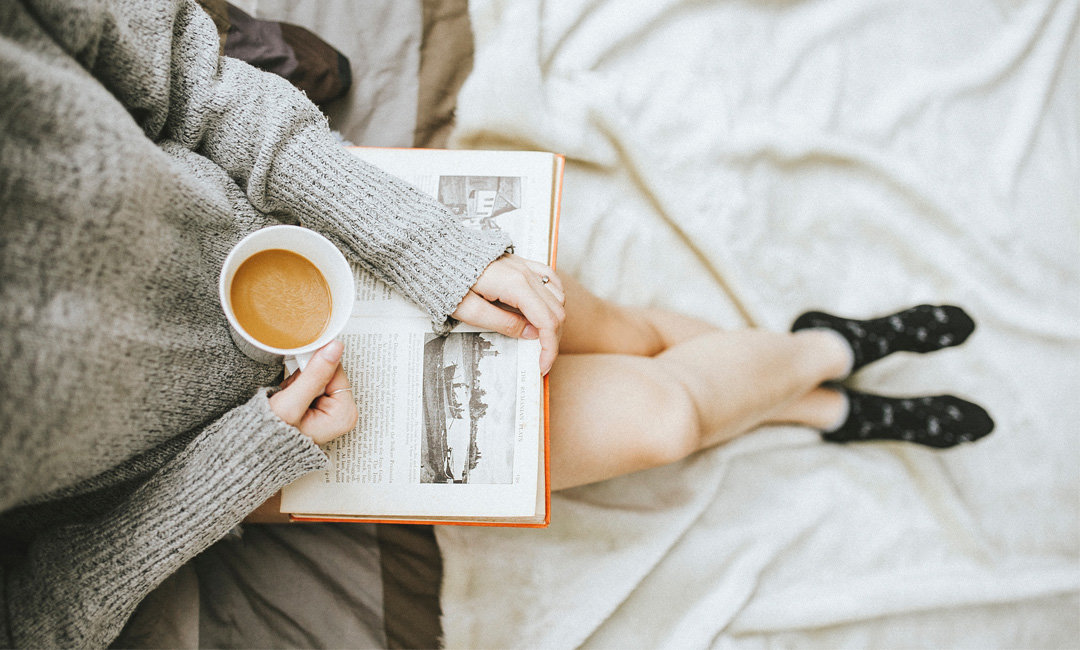 Disclosure – The below contains affiliate links, which means we may receive a commission if you click on a link. Scroll on for the goods, then go treat yo self!
Sure Valentine's Day is a time to celebrate your partner, but it's also a good reminder to show yourself some extra love. Taking care of yourself does not take a lot of money or time. All you need is one quiet day or evening and a want to slow down and treat yourself to something calm, relaxing or beautifying. Whether you have five minutes or 24 hours, read on for a list of easy self-care ideas that will make you feel pampered inside and out. Enjoy, friends.
1. Give Yourself a Mani/Pedi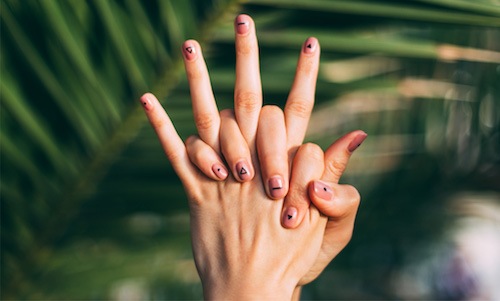 Spend some much-needed quiet time with yourself while also spiffing up your hands and feet. Catching a glimpse of your fresh manicure and pedicure throughout the week will remind you of the time you spent on yourself. Go, you. Need a push in the right direction? Check out this post on How to DIY Pedicure for a roundup of easy video tutorials on treating your feet at home.
2. Take a Bath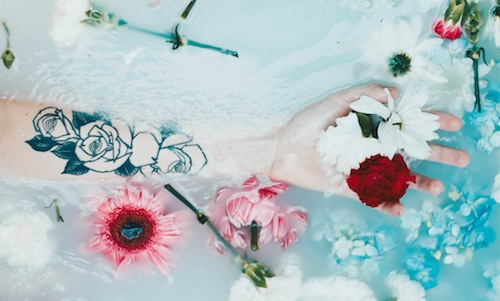 This is an oldie tip, but a goodie. Soaking in a bath is an easy self-care idea to make happen… as long as you have a tub. Our pro tips? Let your partner know you need some "you" time and ask them to watch the kids (or dog:). Draw a warm bath, toss in some lavender Epsom salt, light a candle, pour your favorite decaffeinated tea, turn on some relaxing tunes and then get on in, honey.
3. Put on a Face Mask
Treat your skin to a moisturizing, detoxing, tightening, toning, exfoliating mask—pick your (non) poison—there are so many different masks to choose from these days! We like to have some fun with these Animalz sheet masks. Bonus: Double up on these ideas and do a face (or hair!) mask while in the tub.
4. Massage in a DIY Scalp Scrub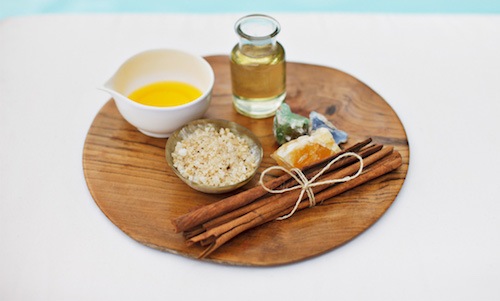 Want to kick a hair mask up a notch? Use some ingredients you probably already have around the house to make a DIY scalp scrub. We love these DIY recipes. Mix the ingredients together, dip your hair in the water, then slather and massage the mix into your scalp. Leave it on a couple minutes to let it soak into your scalp then rinse out with water, followed by a moisturizing shampoo and conditioner.
5. Give Yourself a (Hair) Makeover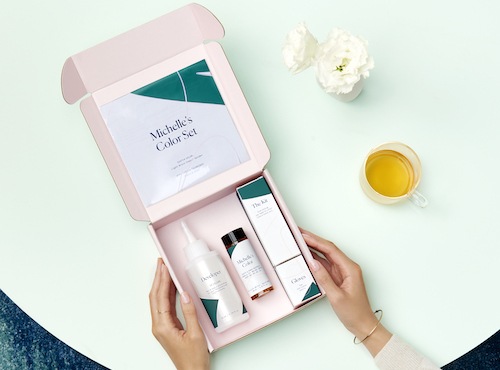 Take your ambitions of good hair (every) days one step further by giving your hair an update or complete makeover with eSalon's at-home hair color. Try a new color for fall or just give some new life to your locks with highlights! Whether you want to do something wild or just dip your toe into the idea of saving money and time by coloring your hair at home, ESalon's hair experts will create a custom color that's perfect for you. Try it for $10!
6. Cook Yourself a Good Meal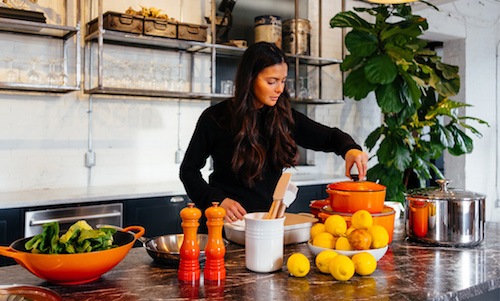 Taking care of your body is an important self-care act. Treat yourself to some tasty nutrition by looking up a new healthy recipe on Pinterest, then spend some fun time in the kitchen making it for yourself. Again, have kids? Ask your partner to take them out for dinner and promise to pay back the favor. Check out these 11 Dinner Recipes for Meatless Monday.
7. Meditate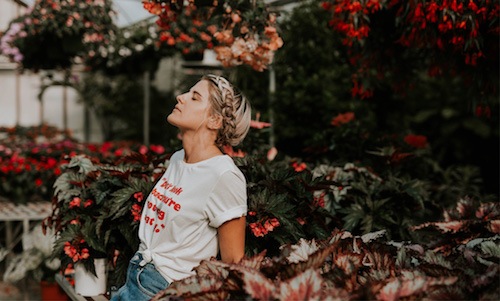 Meditating is a quick self-care idea you can do even if you only have a few minutes. Start your day, end your day or just sneak away for a moment to treat your mind to meditation. No idea where to start? Try the Headspace app that will walk you through bite-sized meditations that can help with stress, focus, anxiety and sleep. #Woosaaah
8. Write in a Diary or Journal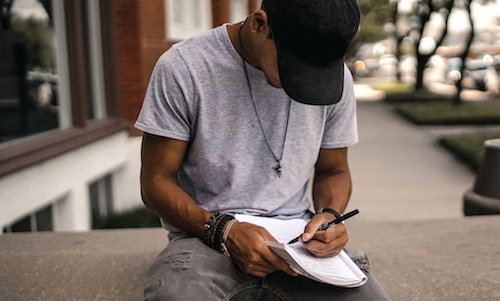 Another great daily self-care idea you can do is take a few minutes to write down your thoughts in a journal. Whether you're starting your day or ending your day with this self-care ritual, it can help you prep your mind in the morning or process any emotions so you can wind down at night. If you have a few minutes at bedtime, jot down some things you are grateful that happened during the day. Remembering and appreciating the positive things is an excellent way to stay on the bright side of life.
9. Self-Reflect and Make Goals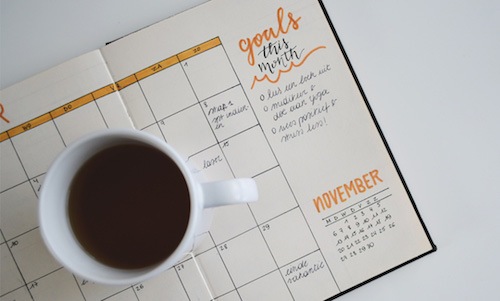 Similar to writing daily thoughts down in a journal, keeping track of goals and your progress to reach those goals, is a healthy way to feel good about yourself and where you are in life. Ready to kick some bad habits or start some new good ones? We just picked up these amazing Habit Roadmaps to keep you motivated and accountable for any daily and weekly habits you'd like to adopt. Another fun idea? Make a vision board!
10. Take a Walk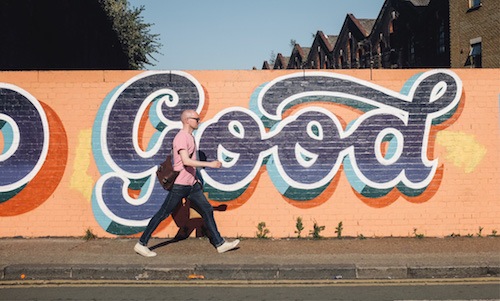 Get outside and clear your mind on a walk. Get up a bit earlier to start your day with a moment outside or go for a stroll at lunch or after work. Not only will it help you get in a little exercise, but it will also do wonders for clearing your mind and processing events that are happening in your life.
11. Sign Up for Your Favorite Exercise Class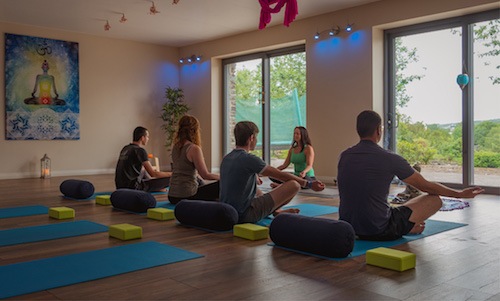 Sure, getting yourself to a workout class isn't the easiest thing (talking to you, snooze button), but the endorphins that flow through your body after finishing a yoga, Pilates, Barre, spin or boxing class will have you feeling like a champion the rest of the day.
12. Listen to a Podcast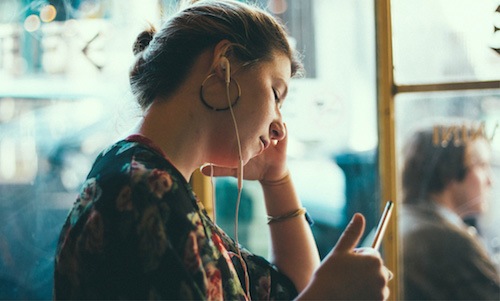 Take your lunch outside and put in your earbuds to listen to an uplifting podcast. There are so many great ones to choose from, but our current favorite is NPR's How I Built This with Guy Raz. Guy interviews founders of incredible brands and companies like Stitch Fix, Shopify, Yelp, SoulCycle, Glossier, Rent the Runway, Airbnb, Whole Foods, Lululemon and DryBar about their stories of failures and successes. Each episode is incredibly entertaining and inspiring.
13. Clean Out Your Closet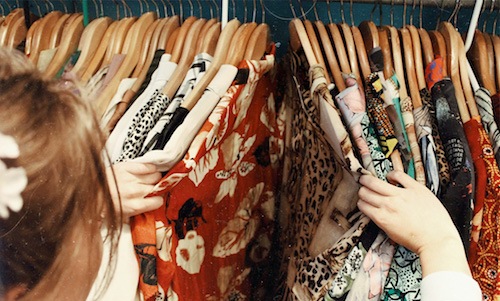 A chore? Really?! Yes. Having some more space in your closet and saying goodbye to items that don't fit or (more importantly) don't make you feel good about yourself is a cleansing and positive experience. Spend a Saturday sifting through what items you feel confident in, then sell or donate whatever doesn't make the cut. Need some help here? (Us too.) Read or listen to Marie Kondo's book and check out this post on how you can Embrace Minimalism with These 7 Decluttering Tips from Marie Kondo.
Looking for more ways to treat yo self? Check out these 5 Life-Changing Beauty Subscriptions.
Featured photo by Anthony Tran on Unsplash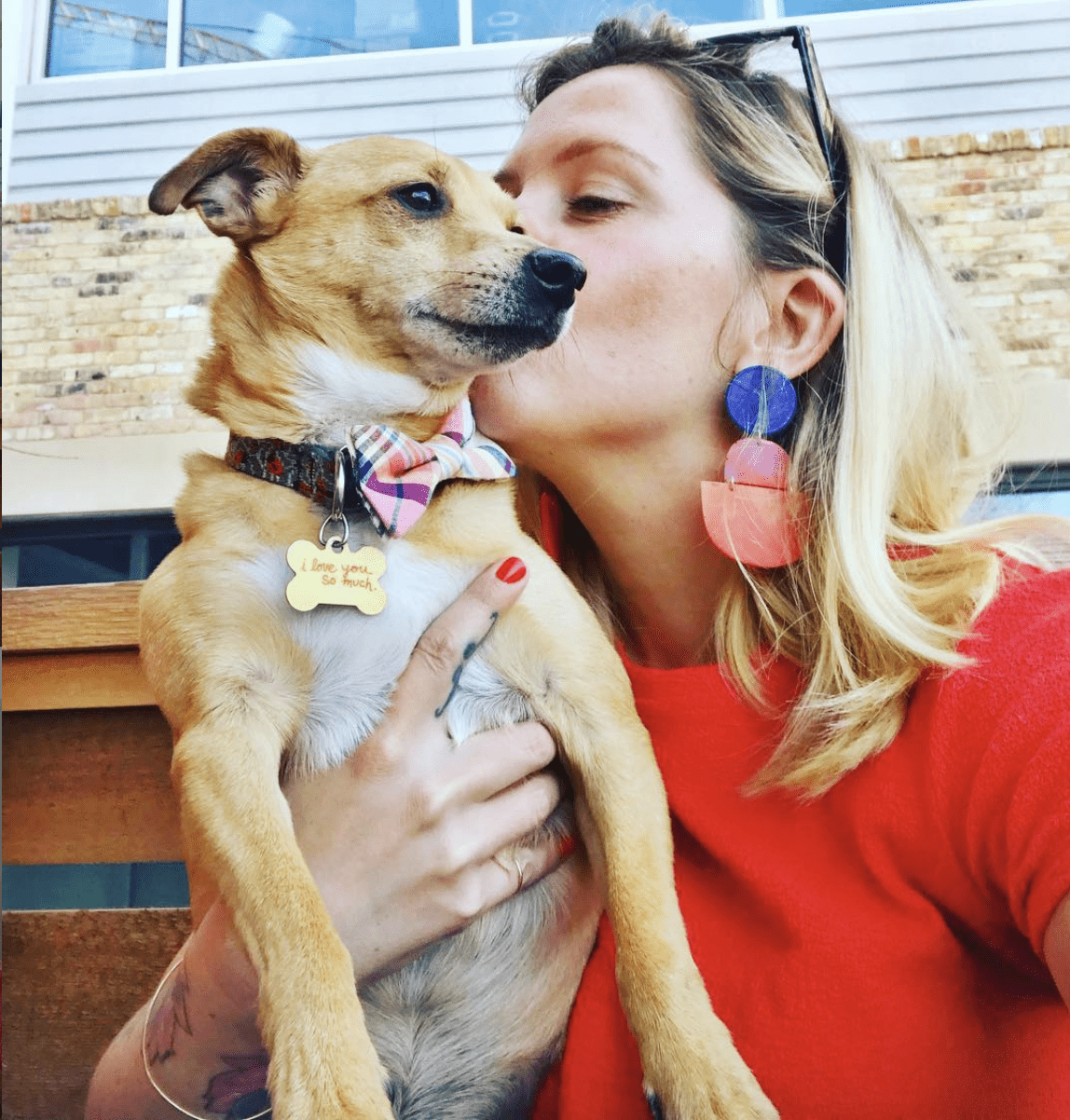 Melody Rose Rowan is the CEO + hostess with the mostess at @CuteStays. When she isn't blogging about style and interior design for her blog MustacheMelrose.com, Melody can be found renovating @MaxineTheAirstream with her husband, Scott, or playing with her two rescue dog-sons, Jake and Finn. Say hi at @mustachemelrose!