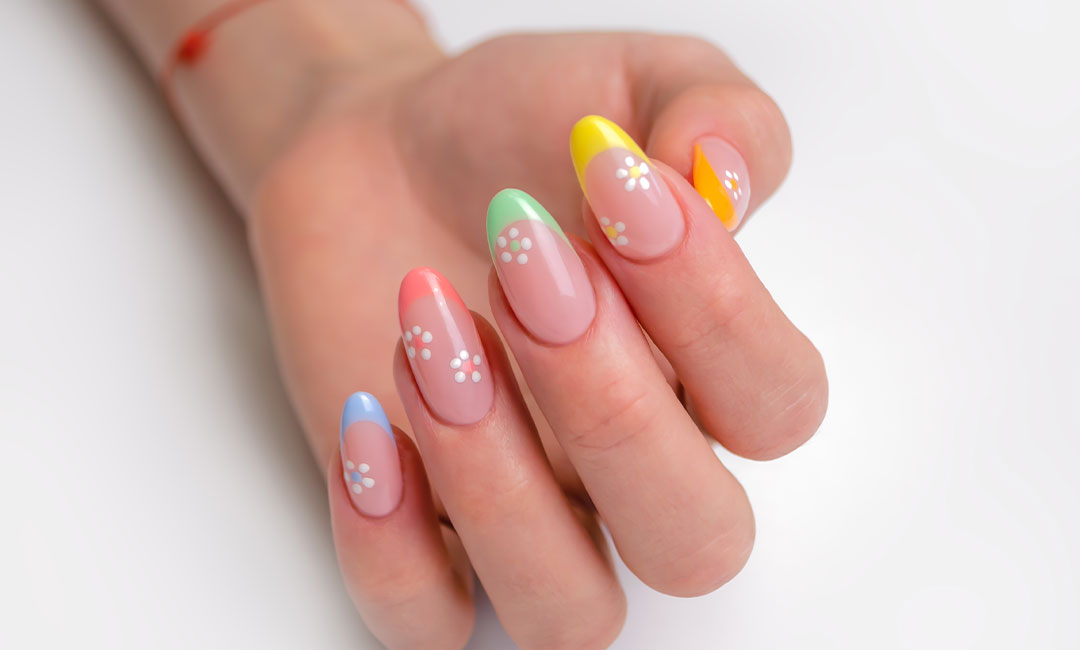 Summer is the perfect time to experiment with vibrant and eye-catching nail trends. From bold hues to creative designs, this season offers a wide range of options to express your unique style. Whether you prefer classic elegance or daring statements, we've curated a list of summer nail trends that are currently making waves in the beauty world. Get ready to elevate your manicure game and embrace the spirit of summer with these trendy nail looks.
1. Bright & Bold Colors
Summer is all about vibrant colors, and your nails should be no exception. Opt for bright and bold shades that reflect the sunny and energetic vibe of the season. From neon oranges and pinks to electric blues and greens, experiment with eye-catching hues that make a statement. Consider color-blocking techniques by pairing contrasting shades on different nails or creating intricate designs using multiple bold colors. These vivid nail colors will instantly add a pop of fun and playfulness to your overall look.
2. Minimalist Nail Art
For those who prefer a more subtle approach, minimalist nail art is a trendy option that suits any occasion. Embrace negative space by leaving parts of your nails bare or opt for delicate, understated designs. Try geometric shapes, thin lines, or simple dots using a contrasting color against a neutral base. This minimalistic approach is not only chic but also allows for versatility and easy maintenance throughout the summer. It's a perfect choice for those who want a stylish yet understated nail look.
3. Tropical & Floral Prints
Nothing says summer like tropical and floral prints. Embrace the vacation vibes by adorning your nails with palm leaves, hibiscus flowers, or vibrant fruit designs. Incorporate playful elements like pineapples or watermelons for a refreshing twist. Whether you choose a full nail design or opt for accent nails, these tropical and floral patterns will transport you to a tropical paradise. Pair these prints with a pastel or white base color to make the design truly stand out and capture the essence of summer.
4. Metallic Accents
Add a touch of glamour to your summer manicure with metallic accents. Experiment with metallic polishes in shades like gold, rose gold, or silver, and use them as statement nails or to create intricate designs. Mix and match metallics with other nail colors for a dynamic and eye-catching effect. Consider adding metallic accents to the tips, cuticles, or as a part of geometric nail art. The reflective quality of metallic shades will catch the sunlight and give your nails a dazzling and glamorous look.
Have a new mani & looking to show it off on the beach? Check out your go-to beach vacation packing list to make sure you're all set for your next getaway!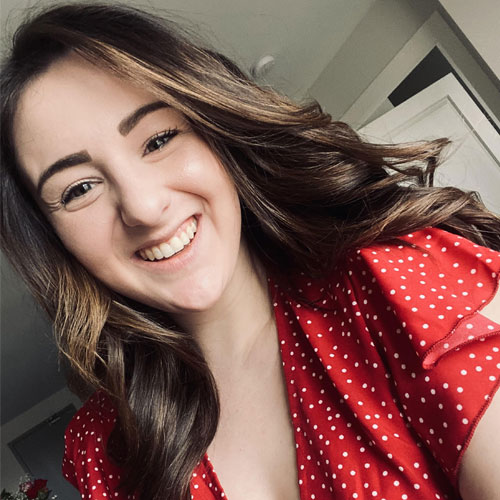 Hayleigh Butcher is a Content Writer & Brand Strategist for Blender Networks. When she's not managing blogs for FitMinutes, The-E-Tailer, Cartageous, InStyleRooms, NurturedPaws & Shoelistic, she's finding a new trail to hike with her dog, Gemma or finding the best new spot in her hometown of Bedford, Nova Scotia for an iced coffee!