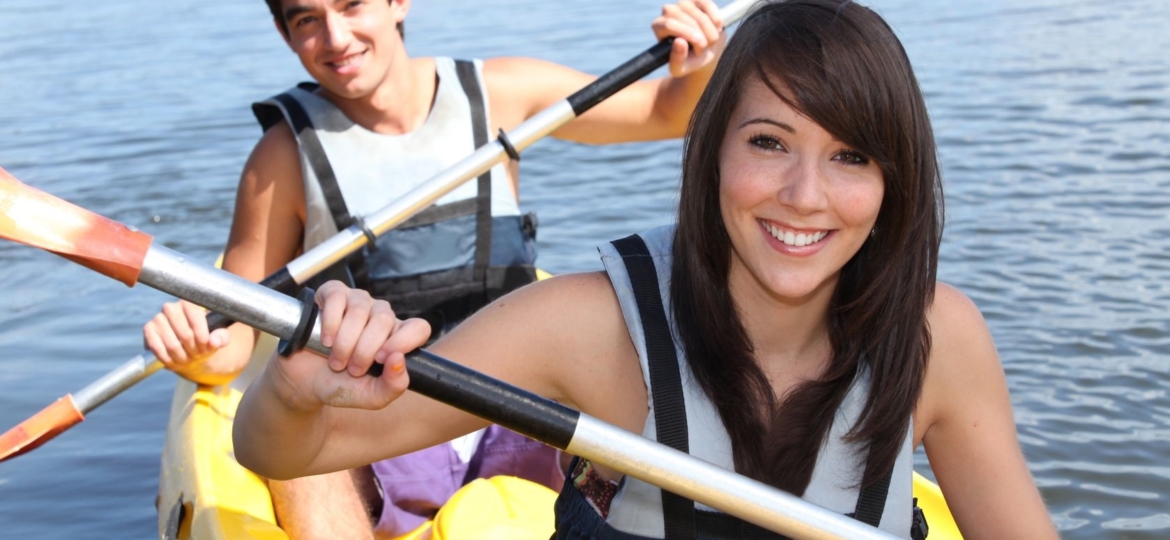 For those of us who experience all four seasons, there's still a few weeks left of the warm summer heat to enjoy a date night outside with that new (or long-term) special someone in your life. Looking for something fun to do, but not sure where to start? Don't worry; just check out some of these  outdoor date ideas below:
Picnic – What better way to enjoy the great outdoors than to go on a picnic in the park? You can enjoy listening to the birds, feel the breeze in your hair and the sun on your cheek, while relaxing with that special someone by your side. It's also a great way to show off your culinary skills – agree to both bring part of the meal and pair it up with a bottle of wine to get the conversation flowing.
Outdoor Movie – If you love movies and the great outdoors, why not combine them together with an outdoor movie? Check the local paper to see if your town or city is putting one on, or rent a projector and throw up a white sheet to watch a movie in your own back yard!
Theme Park – Love the thrill of the chase? Head over to a theme park and enjoy going on one exciting ride after another as you hold your guy/girl close by. Nothing like a scary roller coaster to bring you closer together.
Take a Tour of the City – Learn more about your city on one of the guided tours your area has to offer. It's a great way to see new sights and learn things that you never knew existed,  all rolled into one awesome package.
Make S'mores – You will love relaxing by the glow of a campfire after supper as you make some tasty s'mores. Find a beach area where you can have a bonfire, or light one up in your own back yard. You can easily find s'more kits, or buy your favorite individual ingredients to pair together – either way, they are oh so delicious!
Go Kayaking – If you love water, you have to head out on a kayaking adventure while the water is still warm. You can test your skills and enjoy seeing the beautiful sights around you along the way. This is a great way to bond and enjoy doing something fun together that you both can enjoy.
Regardless of what you choose to do on your date,  you want something that is both fun and memorable, rolled into one unique adventure that you will remember for quite some time. Head over to Cartageous.com for date-night gear to help make your date a success!