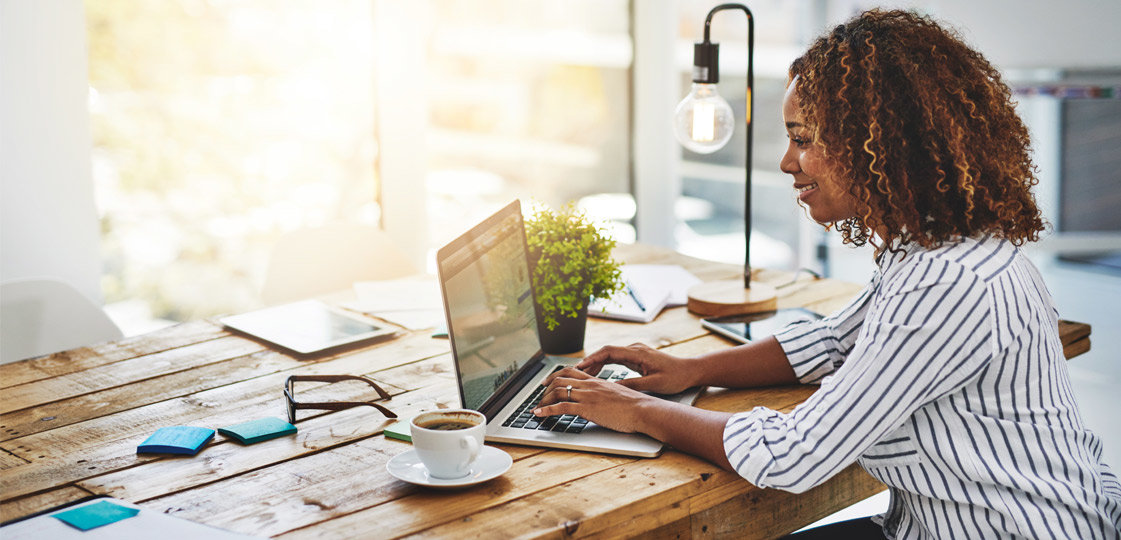 Disclosure – The below contains affiliate links, which means we may receive a commission if you click on a link. We hope you like our picks!
Looking to fill some summer free time with some summer $$$? You've come to the right blog post, friends. From freelancing to pet sitting, we've rounded up 7 legit summer side gigs that can earn you some legit extra cash. No need to quit your day job—most, if not all, of our picks can be done before and after work, and on the weekend. And bonus—you might even have some fun doing them. Keep reading to get the scoop.
1. Drive for Lyft
Lyft allows you to turn your car into a money maker. Whether you're trying to pay off your car note, or just make some funny money for the weekend, driving for Lyft is an easy and flexible option. Drive when you want, don't drive when you don't—it's up to you. Make some money on your way home from work, or just do it on the weekends. According to Lyft's website, some drivers make $800 just by driving Friday nights and weekends. Hellooo, that amount can afford you a summer trip or a hefty amount to put towards the credit card debt you racked up in sweaters over the winter. The more your drive, the more you earn. Customers can even tip you if they want, and you get to keep the whole tip—Lyft doesn't take a penny of it. That money is deposited into your account every week automatically. Or, if you need money like now, you can cash out instantly using their Express Pay feature. For a limited time, you can earn a $1250 bonus after 350 rides when you become a Lyft Driver. So, what are you waiting for? Get driving now!

2. Volunteer at a Local Festival or Event
From beer, wine and food to music and sports, if you live in a somewhat popular town, there are more than likely a variety of events happening on weekends. Most event companies pay staff hourly wages or give free access to events in exchange for working the event. So, if you don't have enough funds to purchase a ticket or pass for a hot event in town, get in touch with the company and see what your options are. You may work one day of the event but get free access to attend as a guest throughout the rest of the weekend. Score!
2. Rent Your Home on Airbnb
Summer is a popular time to travel, and if you have the extra space, you can make some extra coin by renting your entire place or extra room out to vacationers. Airbnb is a trusted company that allows you to do just that. Just snap some decent photos, create your listing and set the number of guests you can accommodate. Airbnb lets you be in charge of the available dates your place is rentable, check-in and out times, prices and even house rules. They also offer 24/7 support and a large community of hosts who can offer up tips and help when/if you need it. As far as $$ goes, the amount of money you can earn depends on where you live. In Los Angeles, an entire space that fits 4 people can potentially earn you $2,029 monthly. Payments are secure and sent via PayPal, direct deposit or international money wire. Check out Airbnb to get an idea of the kind of money you can make on the side!
3. Become a Freelancer
If you're a full-time writer, graphic designer, social media pro or other creative, consider taking side work if your current gig allows it. You can sign up for sites like Upwork and Fiverr that allow you to create profiles and offer your services or bid on projects. If you want to go your own route, create a portfolio website and promote it on your social channels to let people know you're available for freelance projects. Something big come up during the week? Consider taking a few vacation days to knock it out. Definitely make sure to check with your current gig to ensure they allow you to take on side projects.
4. Run Errands with TaskRabbit
TaskRabbit is awesome for both people in need of services and the people willing to do those services. Want to show off those muscles and help someone move? Are you a skilled instructions reader and able to put together someone's freshly purchased Ikea Malm dresser? Want to get some sun while you clean a pool? Become a Tasker and you can make money on all kinds of odd (and not so odd) jobs. Signing up is easy. Just register online, attend an orientation in your city, then download the app to get started. The app will notify you of jobs available nearby and you have the option to select the one that piques your interest. Then just connect with the client, complete the work, submit your invoice and bam—more money in your pocket.
5. Sell Your Stuff
The beginning of a new season is always a great time to clean out your closet and reassess your wardrobe. If you have some nicer items in good condition, you can sell them online or at local consignment shops. TheRealReal.com is a popular shop that lets you sell your designer women's (and men's!) luxury fashion and handbags, fine jewelry and watches, home decor and fine art. You can schedule a free pickup at your home, ship your items or visit a local office. Find out more here. You can also buy gorgeous luxury consignment up to 90% off. Another option is Buffalo Exchange, a favorite chain of stores that not only lets you sell in-style clothes but also offers resale clothes for you to buy. When selling your old digs, you can choose to either get cash or trade to use for new-ish clothes, shoes and accessories in the store.
6. Pet Sit or Walk Dogs with Rover
We're 100% pro dog so this is obviously one of our favorite ideas for making extra money during the summer. Rover is the nation's largest network of 5‑star pet sitters and dog walkers. If you're fur-friendly, you can potentially make up to $1,000 per month, walking dogs and/or pet sitting while their owners are away. The Rover app lets you set your own hours and prices, and even choose the size and age of the pets you care for. Walk dogs on your lunch break or before or after work. The highest earners on Rover offer dog boarding, allowing pups to stay overnight at their home. Exercise, cuddles and hanging out with adorable fluffy dogs? Count us in.
Looking for ways to spend that extra cash? Check out these Cute Summer Styles Under $100.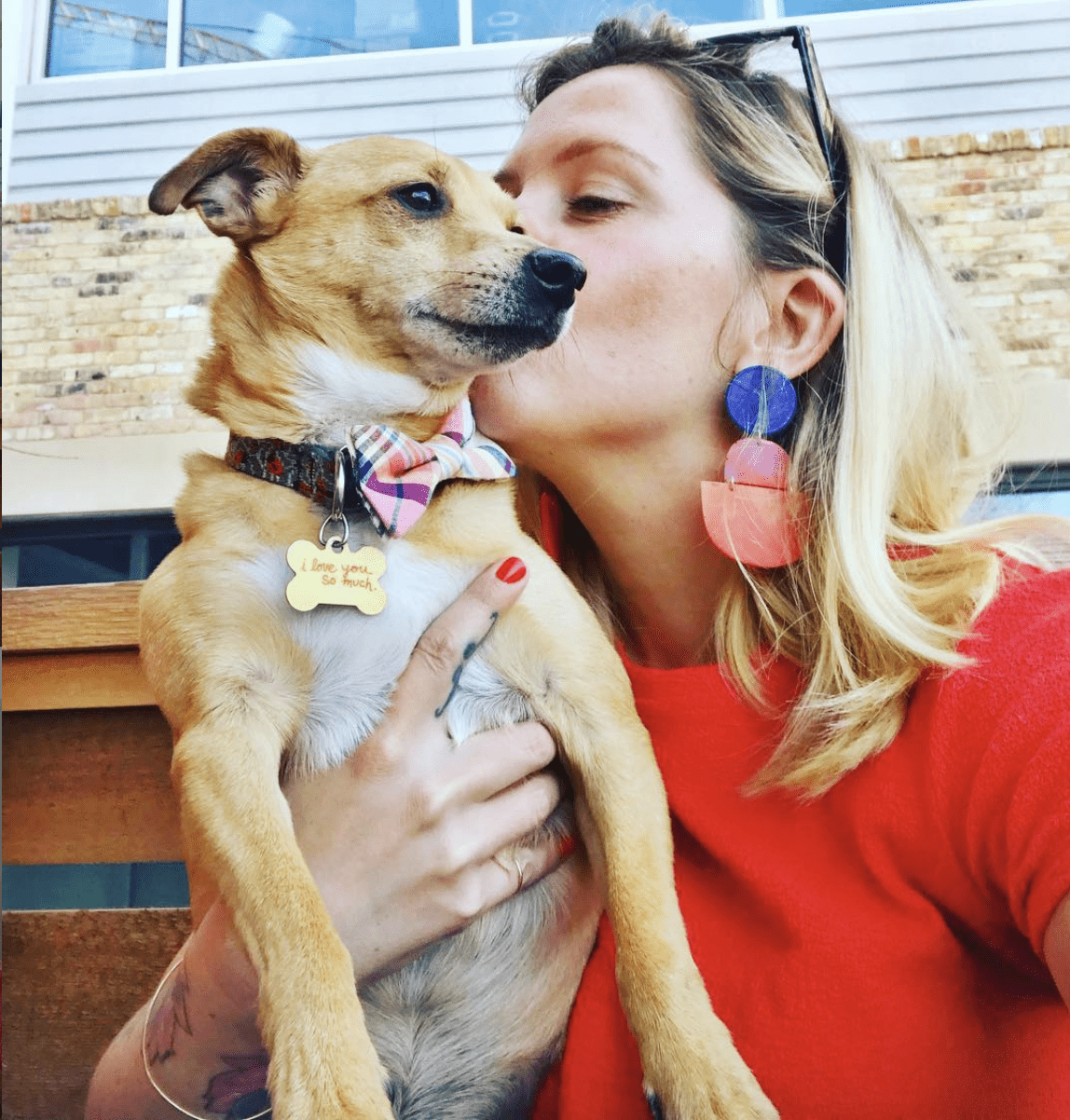 Melody Rose Rowan is the CEO + hostess with the mostess at @CuteStays. When she isn't blogging about style and interior design for her blog MustacheMelrose.com, Melody can be found renovating @MaxineTheAirstream with her husband, Scott, or playing with her two rescue dog-sons, Jake and Finn. Say hi at @mustachemelrose!