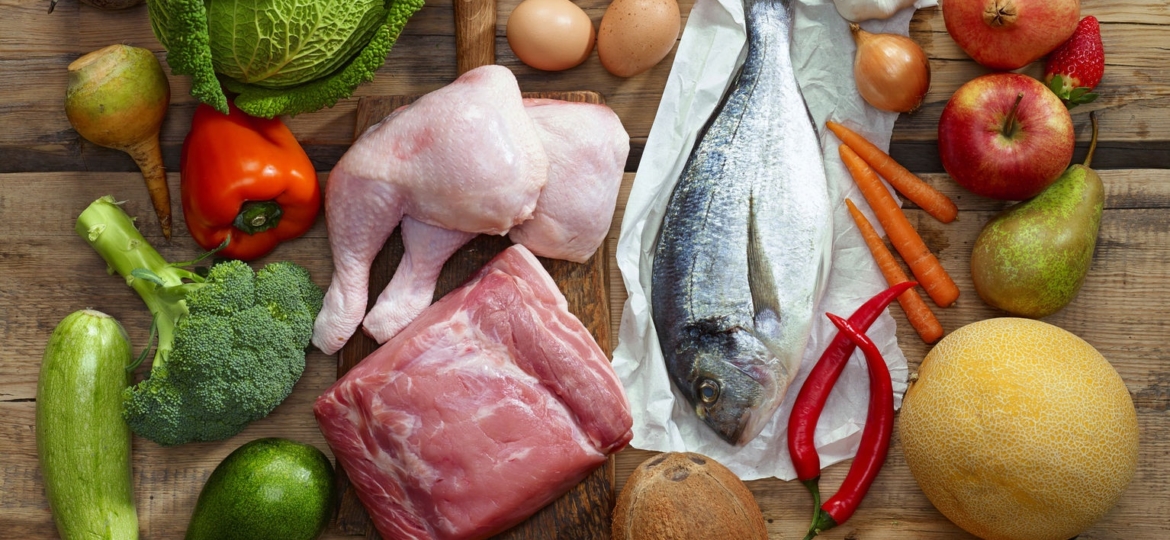 Diets typically come and go,  but the latest diet trends of 2017 focus on natural, unprocessed whole-foods so hopefully they're here to stay!  Depending on your lifestyle, ailments and dietary requirements, elements of each plan may benefit your health needs. Let's look at the top diet trends for 2017 that can help contribute to a healthier you!
Paleo diet
A paleo diet encourages people to eat like our hunter-gatherer ancestors who lived a million years ago. It involves eating a lot of protein from animal sources, root vegetables and nuts. Paleo diets have gained momentum in the recent past and have continued into 2017, with many gym buffs following this way of eating to help restore their muscles after a hard workout.
Vegetarian Diet
More research is proving that a plant-based diet can have many advantages, like lowering cholesterol & blood pressure,  preventing diabetes & cardiovascular disease, increasing fiber intake and lowering weight . On a vegetarian diet, it is especially important to maintain a proper balance of carbs, proteins and healthy fats. This can be achieved by combining foods such as quinoa, leafy greens, nuts, seeds, beans and avocados along with your typical fruits and vegetables.

Eating Superfoods
There is a movement towards eating nutrient-dense foods that are packed with vitamins, antioxidants, minerals, fiber and Omega-3 fatty acids. Typically, superfoods are plant-based, like kale, sweet potato & blueberries; but salmon, almonds and Greek yogurt also make the list. Following a superfoods diet also involves drinking beverages such as hibiscus water, green tea and coconut water to stay hydrated while increasing nutrients.
Dairy-Free Diets
Removing dairy from your diet can lead to remarkable changes like clearer skin, less congestion, more energy and reduced digestive problems!  Just make sure you maintain your calcium intake by adding more leafy greens to your diet, such a kale, broccoli, spinach and collard greens. A daily vitamin can also help meet your requirements.

Although the above eating plans are labeled a 'diet', making them sound like a quick fix soon to be dropped,  incorporating any one of the above plans into your daily life will improve your overall health and well being. Underneath their popularity, the message is clear: eat simple, nutritious food in it's original state and your body will thank you from the inside out, giving you the energy to become a better you this year!