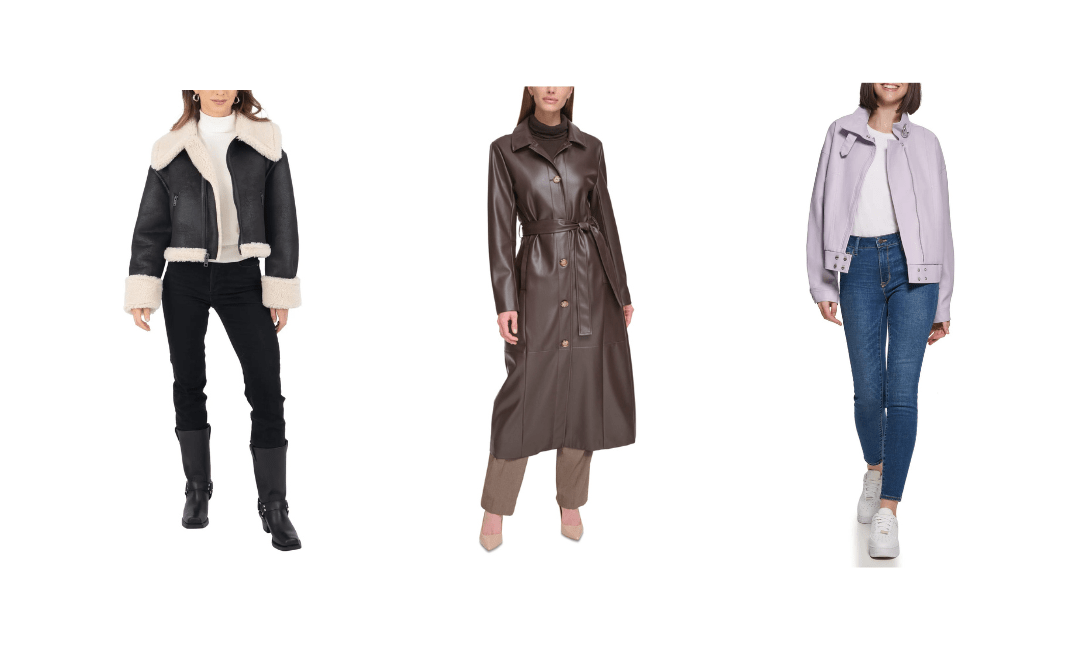 Disclosure: The fall jackets below contain affiliate links, which means we'll receive a commission if you click on the link. We hope you like our picks—click or tap the titles to shop!
There's a chill in the air, meaning it's our favorite time of year: jacket weather. Jackets are a wardrobe staple—they can complete an outfit, make a statement, or live as a staple in your wardrobe by working with a multitude of different looks. This season, leather is making its presence known as a major texture, but we're still seeing some classics like tweed and wool. We've been watching the trends, and we have some favorites picked out that you're going to want to add to your cart ASAP. Happy shopping!
1. Blazer Jackets
There is nothing more versatile in your wardrobe than a beautifully tailored blazer. Play with materials and textures like wool, tweed, or leather—whatever you choose, this piece will take you from office to the street, or day to night. Make sure it's tailored at the waist, sports prominent shoulders, and fits a bit oversized. 
Club Monaco, Leather Blazer, $598

2. Shearling
We're still channeling those aviator vibes this season with a classic shearling moto. Look for a silhouette that's cropped but fitting a bit oversized. This topper will keep you warm all season long, and looks great with either a wide-legged trouser or a cargo. 
Nordstrom, Frye Faux Shearling Aviator, $297 $99.97

3. Moto
Biker chic is all the rage this season, which means no wardrobe is complete without a sharp moto jacket. Keeping with the trend, you'll want this to fit a bit oversized. Have some fun with this look by pairing it with something ultra feminine, like a silk slip skirt or dress, maybe even some lace. 
Club Monaco, Leather Classic Moto Jacket, $595

4. Colorful Faux Leather
Don't be afraid of adding a pop of bold color this season. While black leather is—of course—a staple, we're seeing bright jewel tones brightening up the fashion scene in some beautiful and cruelty free faux leathers. Use these colors to add a pop of intrigue, or act as the base for a monochromatic look. 
Nordstrom, Guess Faux Leather Moto, $180 $79.97

5. Quilted
We've seen quilted jackets for a few seasons now, and they're still a hit in 2023. Stay warm and cozy while playing with proportion in these jackets with a variety of shapes, sizes, and colors. Oversized, dusters, cropped, or belted, these jackets look good no matter the style which means you can tailor them to your style.
Calvin Klein, Quilted Liner Jacket, $148 $118.40

6. Big Patterns
Maximalist patterns are in, and they're a great way to add some visual interest in this colder weather. Keep your base layers neutral and monochromatic, but have fun with bold florals or geometrics. 
Shopbop, Free People Floral Cardigan, $198

7. Modern Bombers
Bombers are a classic, but they're getting a twist this year with the sheer variety of materials we're seeing them in. Leather, metallics, satins, or nylon. In keeping with the "menswear" vibe in so many jacket trends, we expect these to fit a bit oversized, but still cropped so you can pair them with a great trouser or relaxed denim. 
Asos, Allsaints Brooke Bomber, $399 $167.58

8. Tweed
Classic tweed is having a moment this autumn. Slip into this quiet luxury trend with a tweed jacket as the perfect fall outwear choice. Whether suiting with matching trousers, or pairing with a great denim, this look says "cool" all day long. 
Boston Proper, Plaid Tweed Double Breasted Blazer, $169.50

9. Cargo
While perhaps unexpected to see cargo as a topper, we're loving this utilitarian trend (hello pockets!). While this look is often found in the typical camps and khakis, you can also spice it up with some unexpected feminine touches like silk or nylon. Pair with a more casual look like denim, trousers, or leggings. 
Bloomingdales, Whistles Cassie Cargo Pocket Jacket, $239

10. Leather Trench
Trenches clearly have some staying power as we've seen them for a few seasons now, but they're getting an update with this years' favorite material—leather. With a longer, classic silhouette, this is for you if you prefer a more minimalist, effortless, cool girl aesthetic. Opt for a faux leather to get this look at a more affordable price point. 
Macy's, Calvin Klein Belted Faux-Leather Trench Coat, $175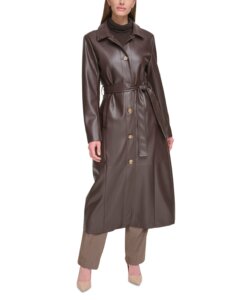 Looking for more fall fashion trends? Check out these affordable finds for the season.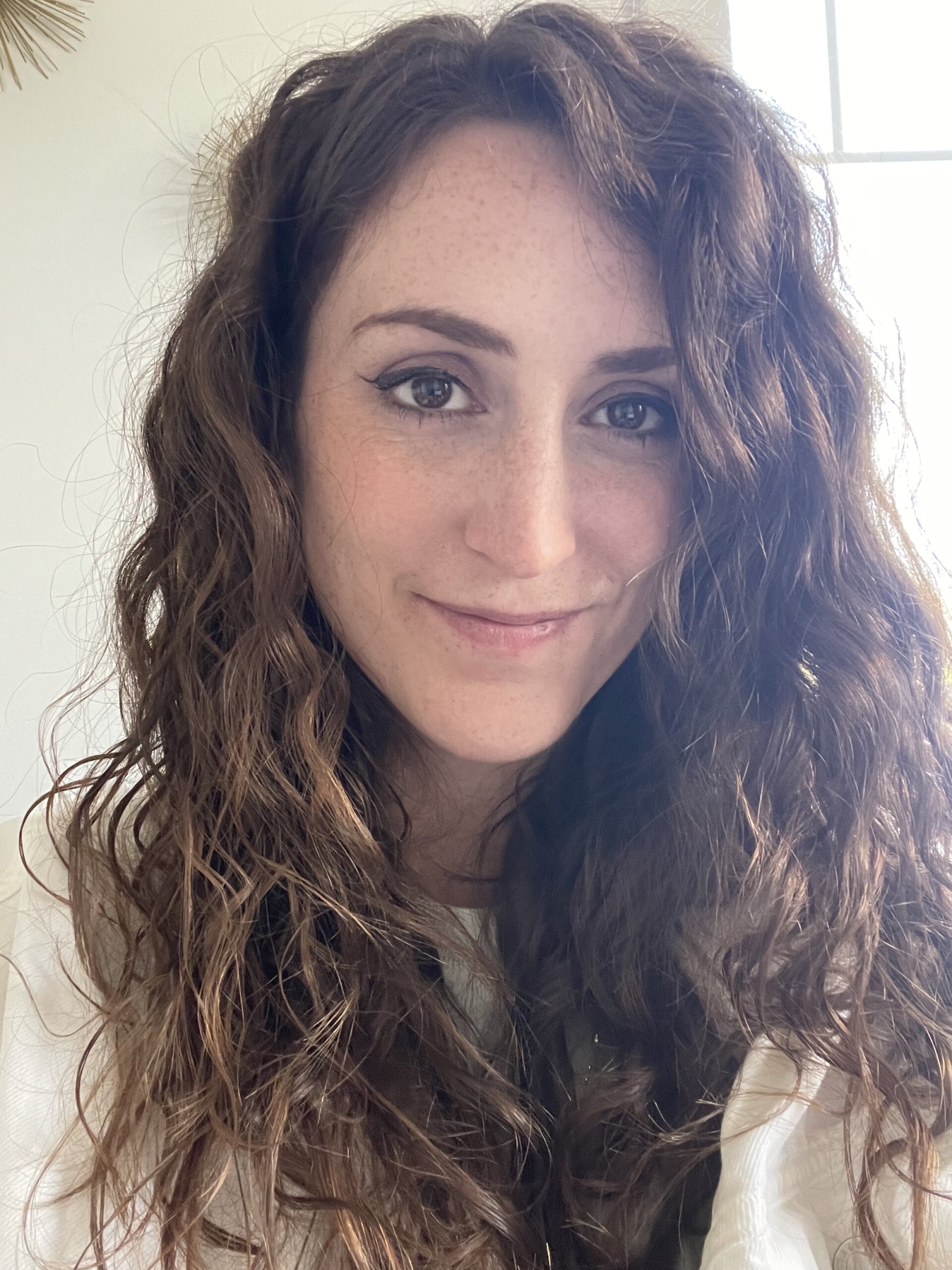 Based out of Nova Scotia's Annapolis Valley, Madeline is a mom and marketer specializing in brand strategy, advertising, and copywriting. When she's not working on campaigns, you'll find her on the go with her son and two Australian Shepherds.