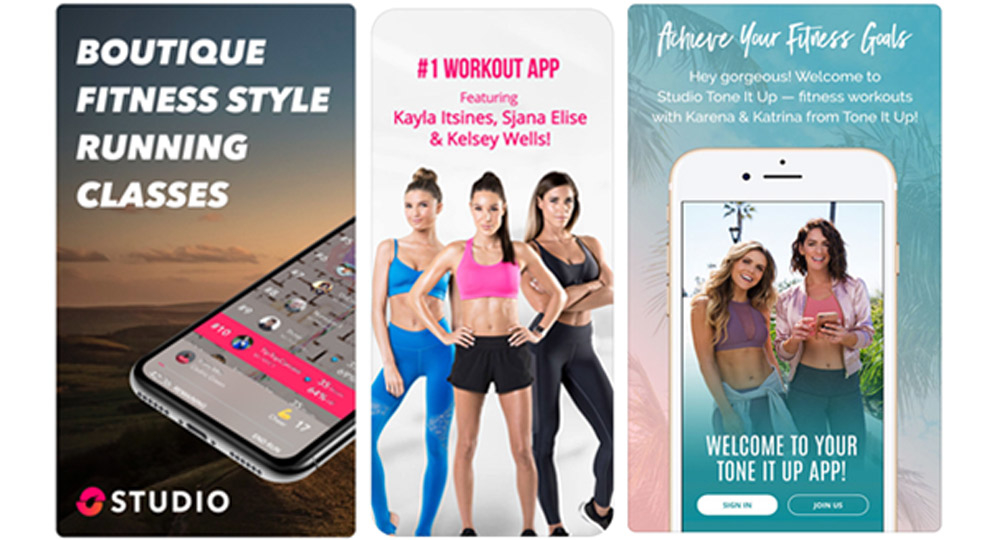 Need a little inspiration to keep up with your 2018 health resolutions and fitness goals? Whether you're looking to lose weight, gain weight or train for a race, we're sure you'll find an app below to get you moving. Keep scrolling to get the scoop on 6 fitness and weight loss apps we can't stop hearing about.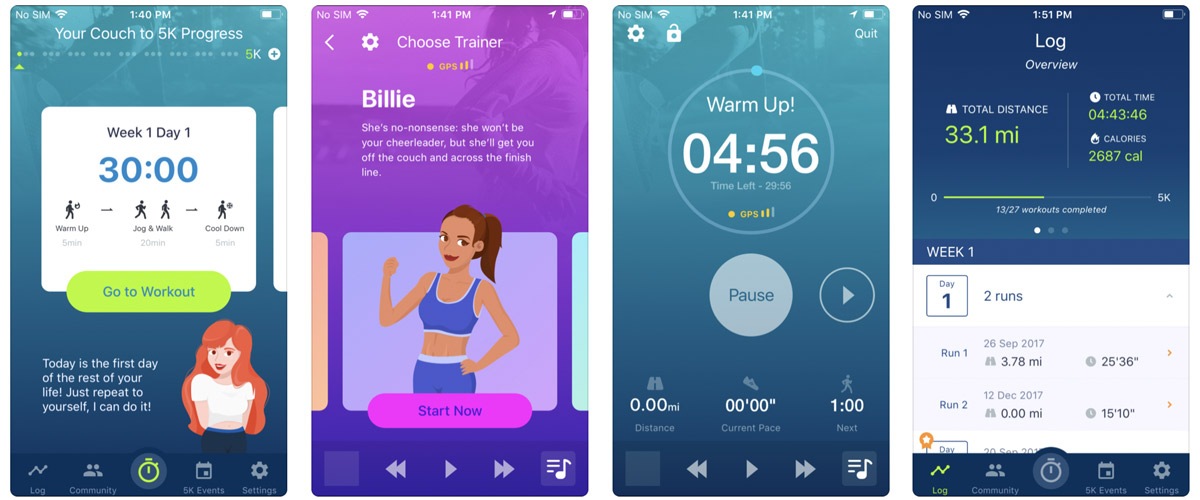 If you have a 5K or 10K race coming up or just want to work your body up to running for 30 minutes at a time, we think you'll like this beginner-friendly app. It walks (and runs) you through 30-minute walk/run intervals 3 days a week until you are eventually able to run the entire 30 minutes in just 9 weeks. You get to choose your motivational trainer and earn badges along the way. It also allows you to track distance and pace, share progress with friends online and connect with other runners. The app is a one-time only $2.99 charge and doesn't expire when your 9 weeks is up.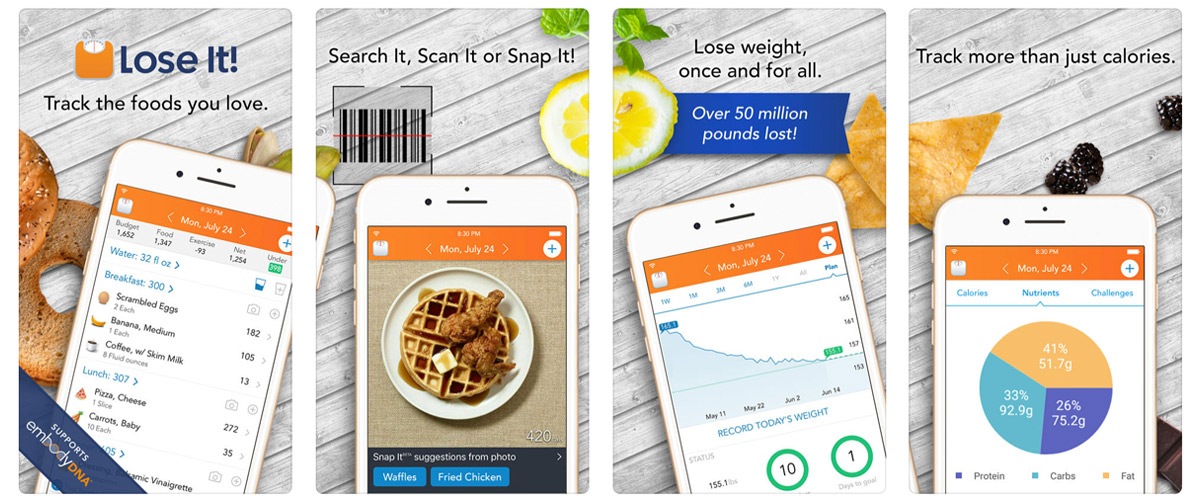 This is easily one of our favorite apps for counting calories and keeping track of weight loss and gain. Enter your current weight and goal weight and it will set a daily calorie limit for you to follow and track. Easily input meals by searching their database of over 7 million foods and sync it with your Apple Watch, Fitbit or other fitness tracker to keeps tabs on all your activity and exercise. The free version gets the job done with calorie counting, exercise tracking, access to their huge online community and Apple Health and Google Fit sync. The premium version costs $39.99/year and includes all of the free features plus no ads, macronutrient goal setting and tracking, Fitbit and Nike+ Run Club support, water tracking, meal planning and lots more.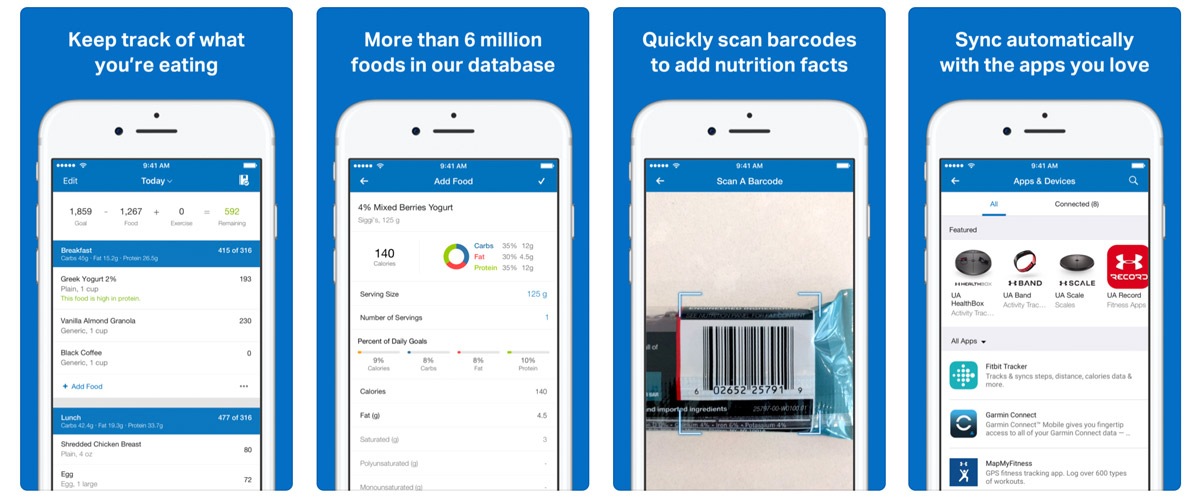 This is another great app for counting calories, setting goals and tracking steps, weight, water intake and workouts. Similar to the above app, there are various ways to track calories—use the barcode scanner to automatically input the food's nutritional info or search their database of over 6 million types of food, meals and restaurants. Stay accountable by sharing progress with friends and turn on notifications to get reminded of tracking meals. The MyFitnessPal blog is also a great resource for health education, workout tips and low-calorie recipes. MyFitnessPal is free, but they offer premium features like no ads, macronutrient tracking, a home screen dashboard and more at $9.99/month or $49.99/year.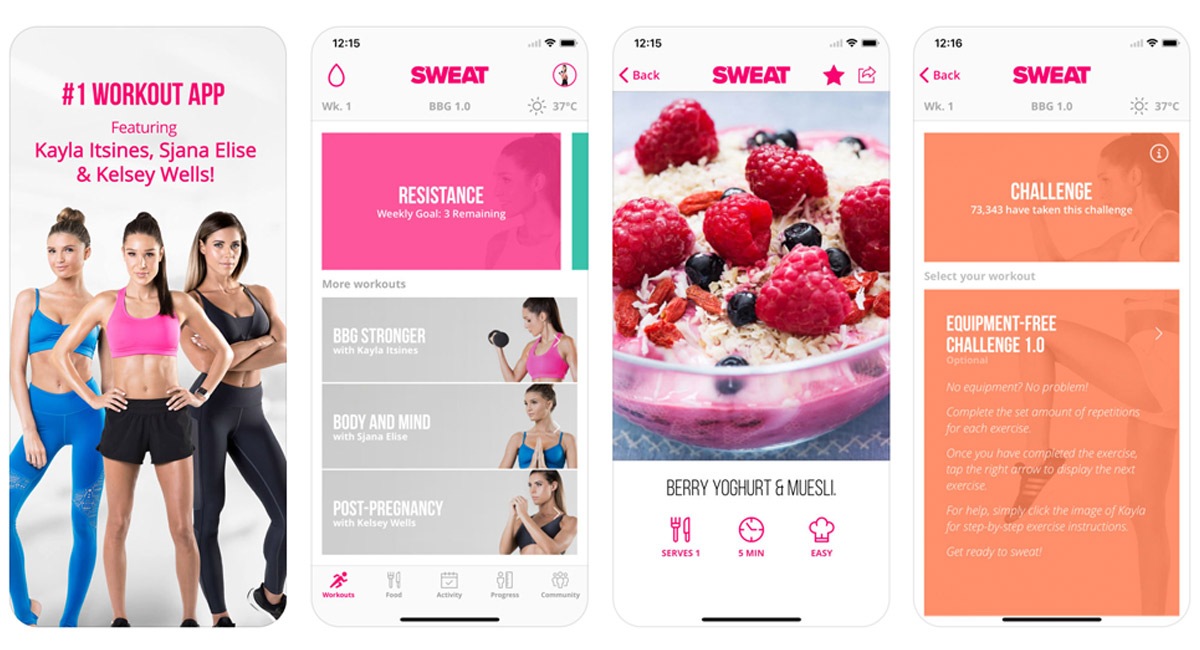 Australian personal trainer and Instagram star, Kayla Itsines, is famous for her BBG (Bikini Body Guide) program—a 12-week PDF guide of intense workouts that promise to make you feel confident, strong and ready for the beach. She now has an interactive app with four different 12-week workouts to choose from—her original BBG program that doesn't require much space or equipment, BBG with weights and equipment, Vinyasa yoga and post-pregnancy. You can set goals and track workouts, steps, water intake, cardio and nutrition. It also comes with a customizable nutrition plan with 5 easy to make meals per day—breakfast, lunch, dinner and two snacks. Choose from regular, vegetarian and other, which includes dairy-free and vegan. The app costs $19.99/month or $239.88/year BUT the yearly membership is 50% off right now, lowering the price down to $119.94. Military, first responders, government, teachers and students get an extra 20% off. If you want more Kayla, check out her healthy eating and lifestyle guide that includes a 28-day meal and workout plan, healthy lifestyle tips and 200 quick and healthy meals. It also comes with a free 7-day pass to her fitness app and a detachable quick-reference workout poster.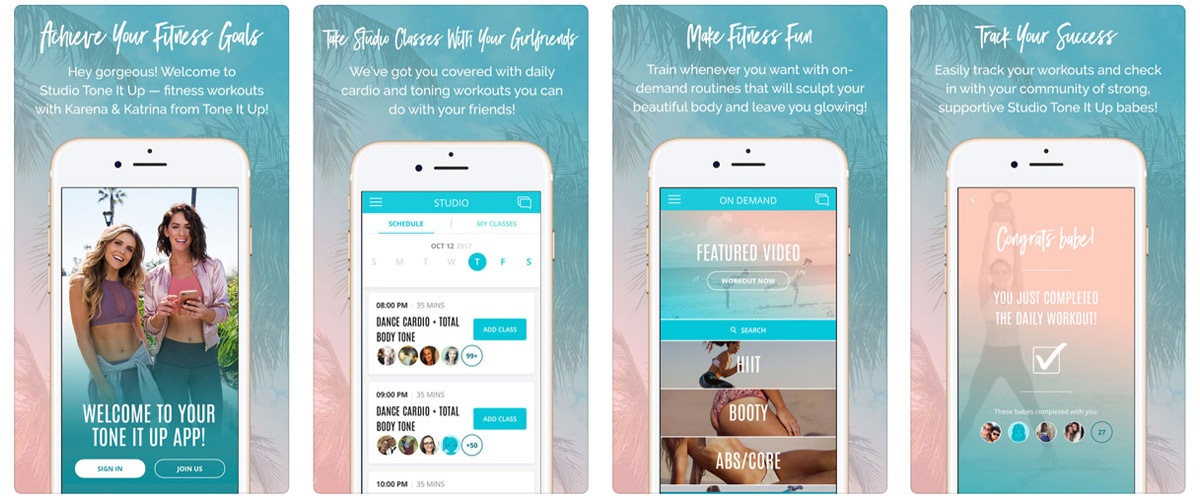 This is a new app from the super cute, super motivating, super fun and super popular trainers Katrina and Karena. Download it and sign up for free for daily toning moves, motivational notes and a customizable profile you can use to connect with other "babes" in the community. The premium features are where it's at though. Sign up for studio classes taught by motivational teachers just like you would in IRL or follow along with tons of on-demand workouts whenever you want with categories like kettlebell, kickboxing, yoga + stretch, cardio, legs, arms, total body, abs/core, booty and HIIT. You can even invite friends to join you for a digital class. It's a great app if you just want to roll out of bed and get moving or if you're always on the go because you can work out pretty much anywhere. They offer a free 7-day trial for the premium features, which automatically renews every month for $12.99.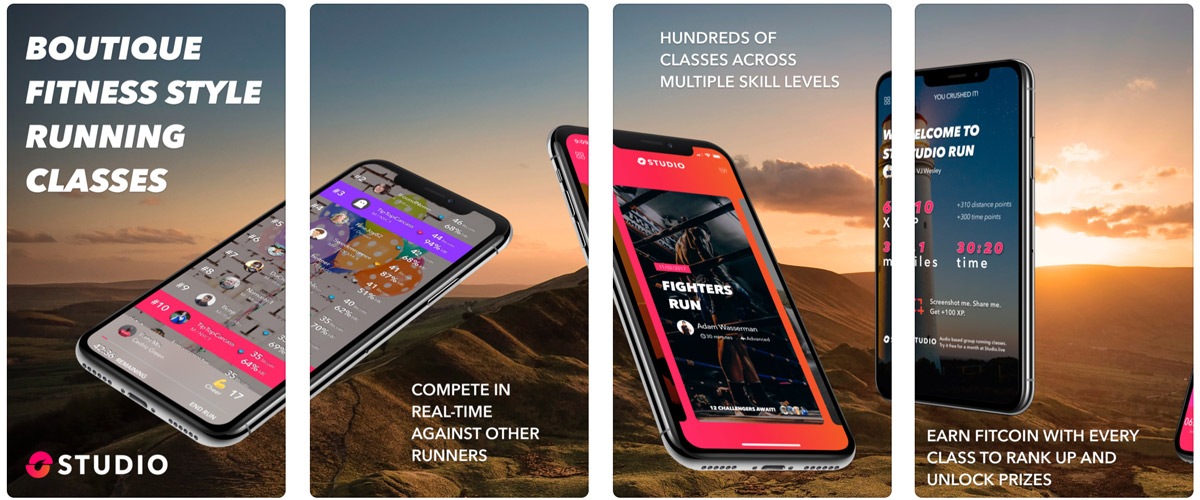 "Running on a treadmill doesn't have to suck," says the makers of this awesome and dare we say fun(?) treadmill running app. Motivating instructors from impressive fitness programs like SoulCycle, Orange Theory and Flywheel coach you through beginner, intermediate or advanced running classes with fist-pumping playlists that last for your choice of 20, 30 or 40 minutes. You can compete with others in real-time and earn virtual money called Fitcoin each time you take a class to up your status and unlock prizes. Pay month-to-month for $14.99/month and get a 1-week free trial or save some $$ and pay 1 year up front for $99.99 (which equals $8.33/month) and get a 2-week free trial.
Looking for more motivation to move? Check out our post on 10 Instagram Accounts to Follow for Fitspiration.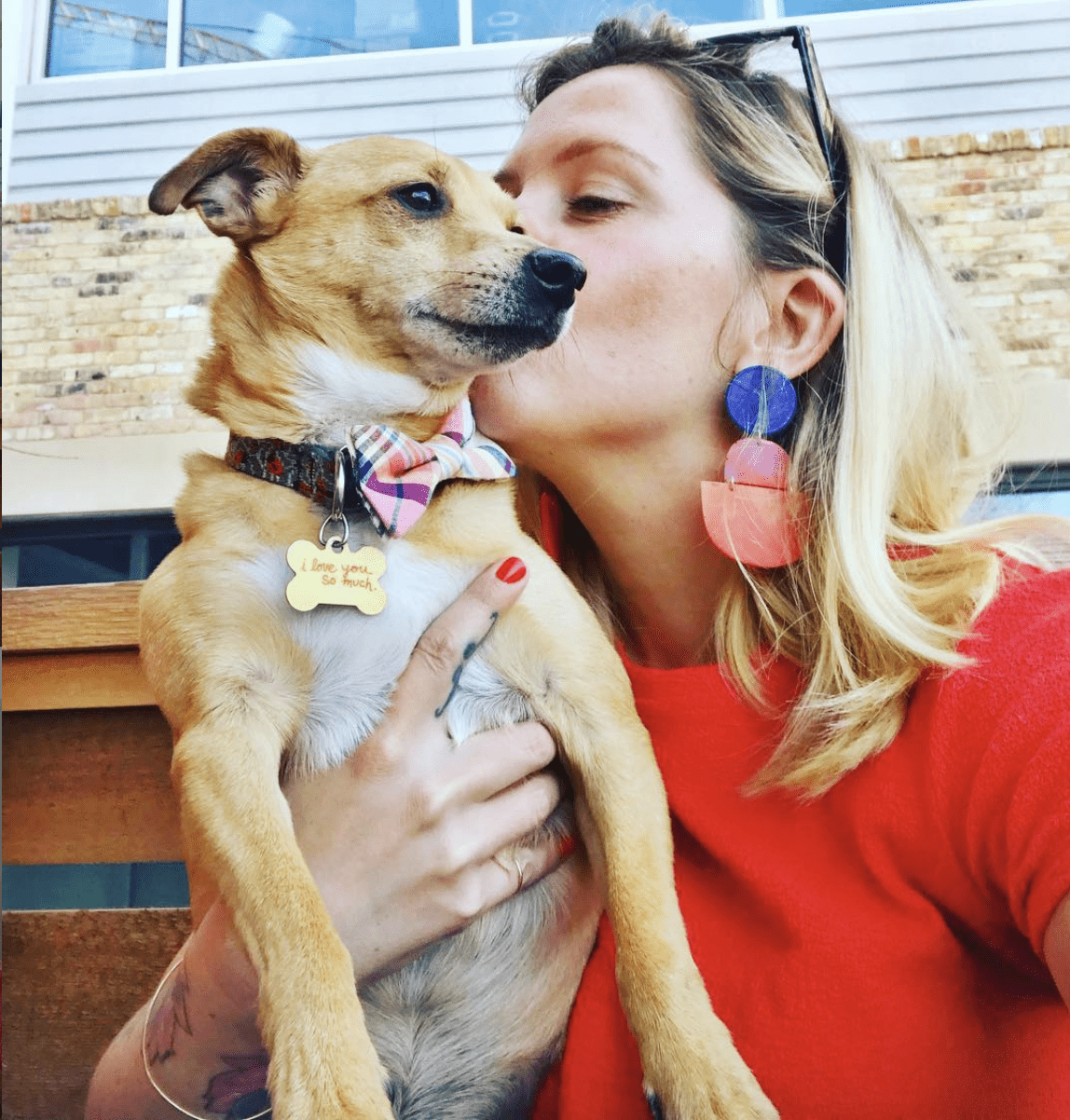 Melody Rose Rowan is the CEO + hostess with the mostess at @CuteStays. When she isn't blogging about style and interior design for her blog MustacheMelrose.com, Melody can be found renovating @MaxineTheAirstream with her husband, Scott, or playing with her two rescue dog-sons, Jake and Finn. Say hi at @mustachemelrose!