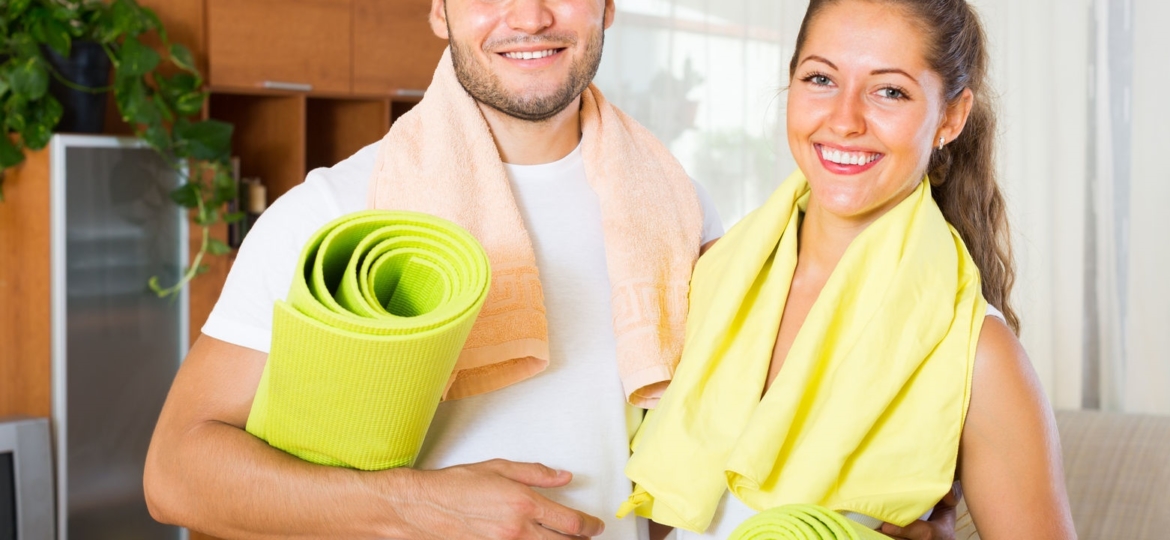 The good news is: Winter is finally over. The bad news is: shorts and bikini season is around the corner. If your version of exercise over the past few months was running from your warm bed to the hot shower in an attempt to keep warm, then it may be time to work your way into an actual fitness routine in order to achieve the results you want for summer. A great way to ease your way back into shape is to start with Yoga. Yoga increases your flexibility and reduces stress, plus it's ideal for all fitness levels. Here are some of the physical and mental health benefits of doing yoga:
It boosts immunity by increasing your overall health through improved breath and circulation.
It reduces and eases migraines caused by stress. Yoga is also used to relieve chronic pain and lowers blood pressure.
Those who do yoga find themselves sleeping better due to stress relief, and it can be used to treat insomnia
Those who want to lose weight will find they have fewer food cravings when practicing yoga as it maintains a balanced metabolism
 Due to the flexibility in the poses, yoga improves athletic performance
Through the stretching of muscles and joints, there is increased blood circulation to all areas of the body. As a result, the body can remove toxins faster and more efficiently, and even improve your sex drive!
Yoga improves flexibility without putting pressure on the joints. It also ensures that joints, ligaments and tendons are properly lubricated. You will find that parts that were previously rigid and resistant to stretching, can now stretch easily without any difficulty
You can create strength in the areas you want by targeting different body parts such as the core, arms, legs, glutes, and back.
It can easily be done at home (or anywhere!). As long as you have enough space for a mat, you can practice yoga at the beach, at a yoga studio, on the back deck or even at the office!
A yoga mat may be all you require, but there are numerous yoga accessories that can aid you in your practice:
Mat towels (a necessity for hot yoga)
Yoga bags
Yoga books and DVDs
Yoga props, like: straps, blocks, bolsters and meditation cushions
There are many companies that sell yoga accessories, such as Beachbody and Ebags. You can compare various deals for yoga accessories at Cartageous.com – here you can shop for yoga mats and accessories at affordable prices. Yoga clothes are also available on Cartageous.com, and are stylish and specially made to sustain the flexible moves you will be undertaking.
As you prepare for spring, consider doing some yoga exercises that will guarantee you have the toned body you desire by the time summer arrives!