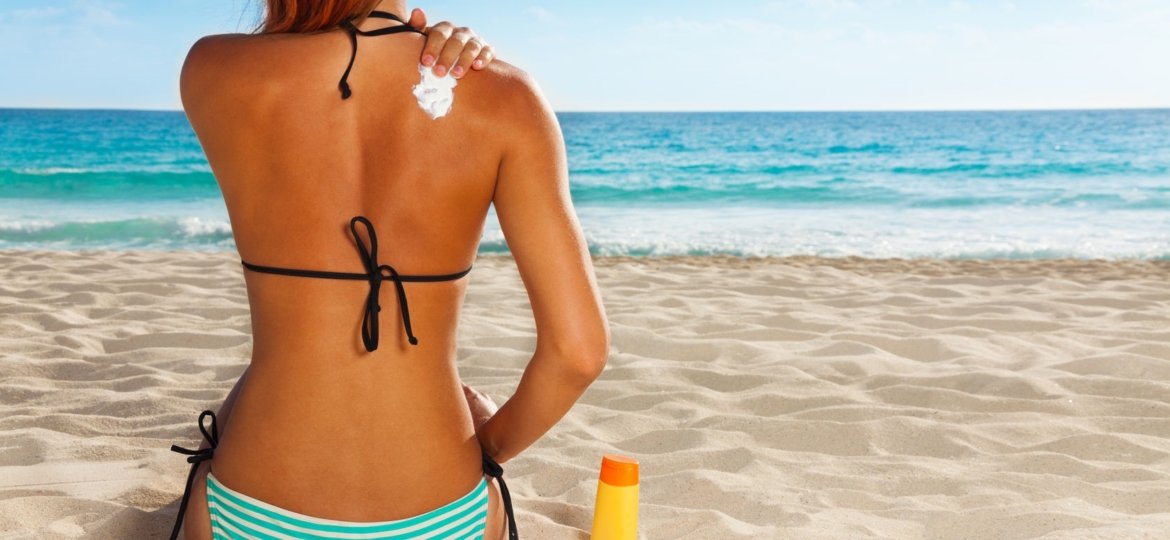 For those of us who live in areas where winter means lack of sunshine and negative temperatures,  the sun is finally starting to come out from hiding. So, If you haven't been wearing sunscreen on the daily, now is definitely the time to be conscious of it before you head outside. By now, most of us understand the importance of wearing sunscreen – we've heard the claims time and time again:
Sunscreen slows down the development of wrinkles and premature skin ageing
It helps in reducing the appearance of facial blotchiness and red veins
The body requires protection from harmful rays since the ozone layer is depleting
It Helps in preventing skin discolorations and brown spots
It has been proven to decrease the development of skin cancer
That being said, it is important to do your research, read the ingredients, and choose a natural sunscreen to get the full effect from the benefits listed above. Why? Because four out of five sunscreens sold in the market harbor harmful chemicals, with 70% containing questionable and misleading claims according to consumer safety studies. Some of these products mislead people into thinking that they are protected from skin cancer, when on the flip side, they contain carcinogenic compounds that can actually cause cancer. Therefore, if you are not using all natural sunscreen already, here are the reasons why you need to start:
 It's very effective- you are protected from the sun immediately after applying, compared to conventional sunscreens which take at least twenty minutes to become effective after applying.
 Looks and feels good on your skin- natural sunscreens today are formulated to feel just as good on your skin (if not better), as traditional sunscreens. They do not leave white marks, are non greasy, and have a pleasant smell.
 Anti-ageing- You can feel good about applying it on your skin daily, which helps achieve optimal protection from the sun's harmful rays. People who wear sunscreen daily show 24% less skin ageing that those who don't according to Australian research report.
 No harsh chemicals- Natural sunscreen doesn't contain chemicals including hormone -disrupting chemicals like oxybenzone.
 Environment-friendly- They strive to be non-toxic, eco-friendly, non-GMO, and super safe to use.
Here are a few natural sunscreens to try out this year:
Basic: The Honest Co.,  Honest Mineral Sunscreen – Chemical Free Sunscreen (uses zinc oxide), non-greasy, formulated with Shea butter and coconut oil to dehydrate the body.
Sport: Thinksport Sunscreen 50 SPF – BPA Free, Phthalate Free, Eco-Friendly, mineral based, Top Rated on EWG's database for safe sunscreens.
Face: Alba Botanica, Very Emollient Sunscreen – Gluten Free, Biodegradable, Fragrance-Free, SLS Free, Paraben Free, Phthalate free, vegetarian, water resistant, 100% vegetarian ingredients, No animal testing
Baby: Babyganics, Cover-Up Baby™ Face & Body Sunscreen / No Paba, parabens, sulfates, phthalates, nano-particles or retinyl palmitate, A water-resistant, hypoallergenic, broad-spectrum sunscreen, ideal for anyone—especially sensitive types.
To shop for more natural sunscreens, visit Cartageous.com!