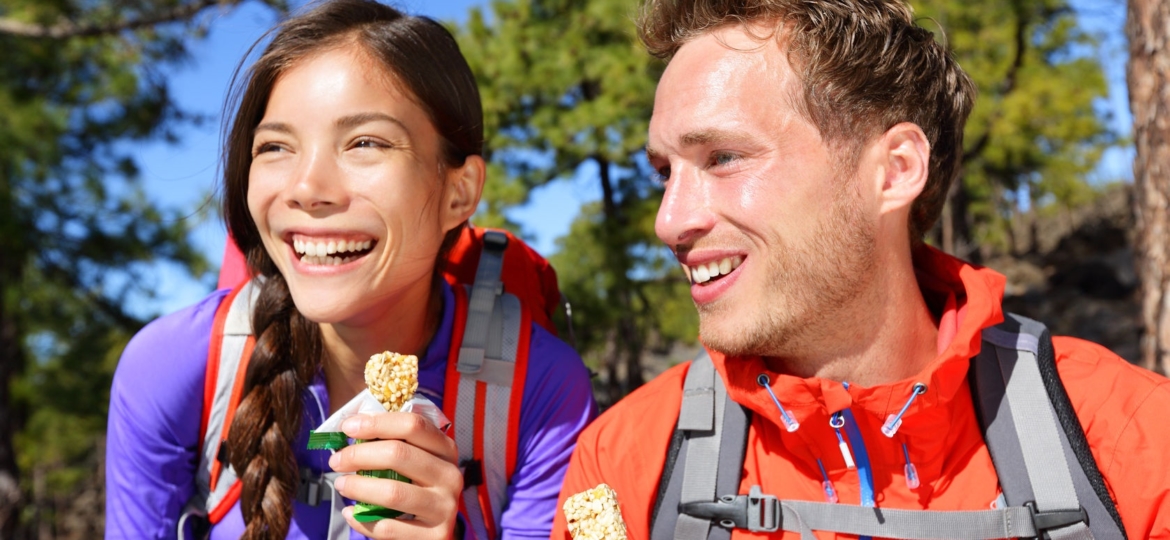 Protein is required to maintain muscle, organs and other structures in the body. If you lead an active lifestyle, adding in extra protein to your diet may be a necessity. One way to to this is to have a protein bar, as they have high proportions of proteins and can be taken as a snack, workout aid or meal replacement. The best thing about these convenient little bars, is that you can throw a couple in your gym bag or purse, and snack them while on the go for balanced nutrition.
Nutrition for Performance
There is a reason why protein bars have become so popular in gym vending machines and at snack table checkpoints during marathons. They are highly effective at delivering the nutrition that enables you to achieve your fitness goals. When to have one depends on  type protein bar you choose and what you would like to achieve during your workout:  A pre-work out bar with higher carbohydrates levels gives you extra energy and motivates you to get started in the first place. During activity, a protein bar will help sustain energy and keep away the hunger pains. Taking a protein bar after a vigorous workout helps your muscles in recovery and growth. Research shows that eating small amounts of protein after exercising gives your body the necessary amino acids to repair muscle damage and facilitate growth.  Eating a protein after your workout is the best way to achieving a maximum fat-burning effect – just keep in mind to look out for bars with healthy ingredients.
Function Meets Flavor with Clif Bars
With so many types of protein bars readily available in every store, it is important that you make a healthy choice that will meet your nutritional needs. If you are looking for a protein bar with the right balance of nutrients and numerous options to choose from, Clif Bars are a great option. Providing a nutritious blend of natural ingredients, Clif Bars are deliciously flavorful and suitable to give the protein rich snack you require. As a sports enthusiast or anyone that wants to maintain a healthy and active lifestyle, you will stay at peace knowing that you are not compromising your diet.
Clif Bars are intelligently designed to help restore and repair even the toughest of workouts. Here is a brief review of the different types of bars to help you make the right decision on what bar to choose:
Shot Bloks – Bloks provide instant energy to athletes and outdoor adventurers that enables one to double up on performance. The chewable blocks come in 33 calorie cubes, making it easy to track the calorie intake during longer activities.
Shot Recovery Protein – This is the secret to fast recovery after vigorous physical activity. It works best when consumed within the first 30 minutes following activity.
Clif Kid Organic ZBar – Choose from a range of yummy flavors to compliment your kid's diet plan, and help them maintain energy all day long.
Organic Trail Mix – Clif Organic Trail Mix bars come in a variety of flavors and offer a delicious way to re-energize while hiking and exploring the trails.
Mojo Bar – This offers several tasty flavors made from organic ingredients to keep you body fueled while on the go.
Original Clif Bar – Anyone looking for a light energy snack to help them during a short hike or cycling ride, the original Clif Bars is ideal.
To compliment your workout, shop for more delicious Clif Bars, visit Cartageous.com!