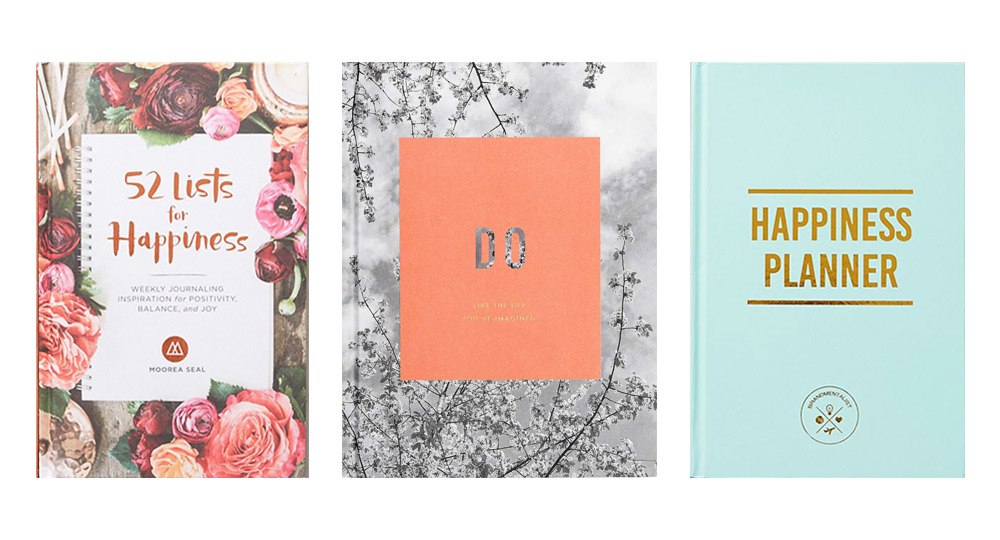 Disclosure – The below contains affiliate links, which means we may receive a commission if you click on a link. We hope you like our picks!
Feeling a tad stuck while others are out celebrating their ability to make (and talk about) a mile long New Year's resolution list? No worries, friend. We've pulled together some really inspiring journals to get you fired up for 2018 and help you figure out what your dreams and goals are for the year. Our picks are all about goal setting (and goal getting), self-reflection, self-discovery, creativity and following your dreams. Cheers to you enjoying your journey.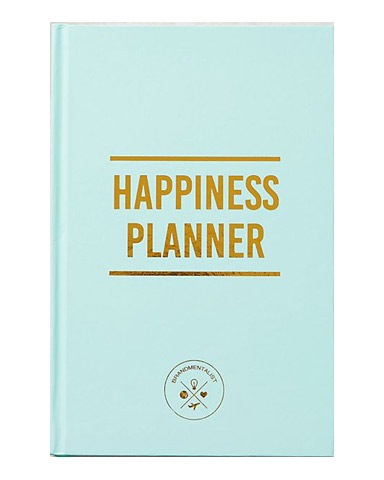 This planner is full of thought-provoking questions like "What are your dreams?" and "What do you want in life?" On each day, there is space to write down goals for the day, inspiring thoughts, exercise, meals, your schedule and to-do's, plus a place at the bottom to reflect on the day and record good things that happened and what you hope for tomorrow. Even better, it comes in navy, pink and our favorite—mint.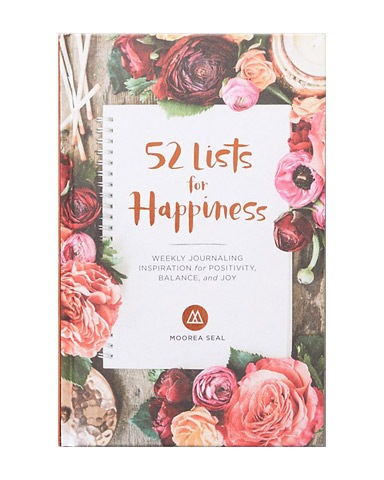 Created by Seattle blogger and shop gal, Moorea Seal, this gorgeous book whisks you through 52 joyful, introspective and mood-lifting lists to encourage you to live your best (and happiest) life. According to Moorea, the Oprah-praised journal is "all about making happiness a practice in your life, unlocking your own tools to help you grasp that ever illusive happiness that is actually already inside of you, waiting to be set free."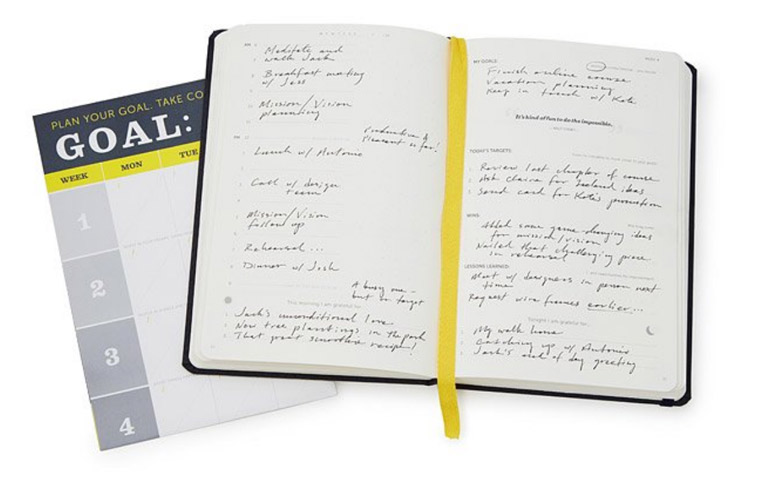 Align your daily tasks with your overall big picture goals in this popular planner. Fill in the day's schedule, goals, notes, ideas, lessons learned, wins for the day and what you're thankful for each morning and night. There's also a special section to write down the day's targets—tasks that will move you closer to your big goal. The week view lets you track your activities (like yoga, running, meditating, writing, etc.) and review your progress made toward your larger goal.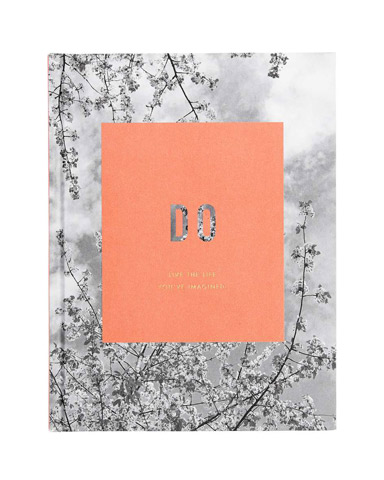 "You are in the driver's seat. You are in control of your life." This extremely motivating 100-page journal is full of action-inspiring quotes, images and prompts that will have you taking the reigns and establishing goals for your career, finances, health and other important areas of your life. Like this one? Check out kikki.K's other journals including Dreams, Habits, Enjoy, Happy, Share and 99 Ideas. Speaking of…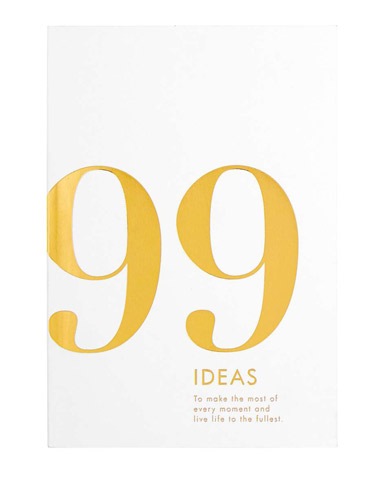 This book includes 99 prompts aimed at inspiring you to be your most creative and go-getter self. Dig deep and contemplate the experiences you want to have, the people you want to meet and the challenges you want to conquer. Get inspired to set goals, reach those goals and live your best life.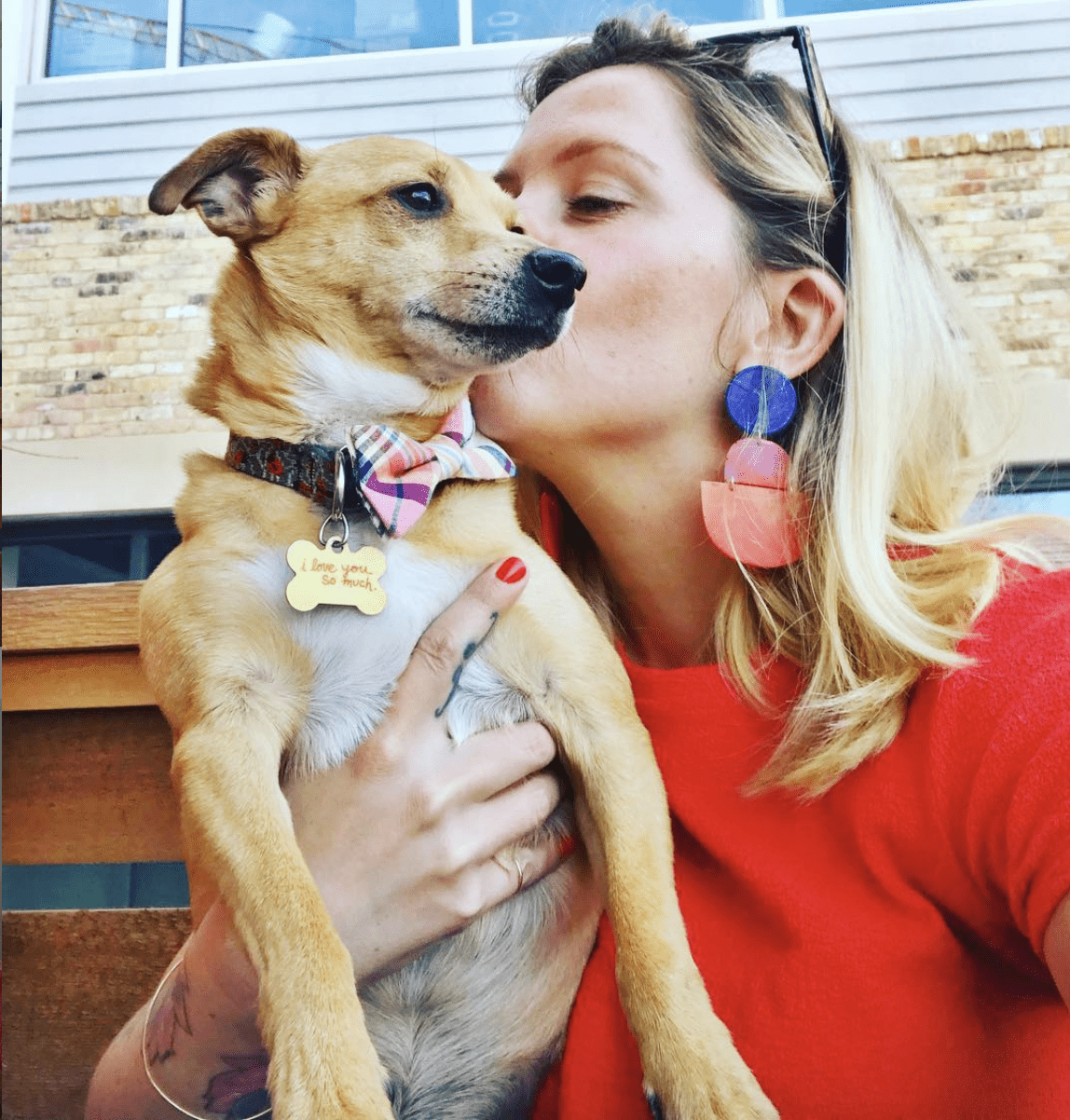 Melody Rose Rowan is the CEO + hostess with the mostess at @CuteStays. When she isn't blogging about style and interior design for her blog MustacheMelrose.com, Melody can be found renovating @MaxineTheAirstream with her husband, Scott, or playing with her two rescue dog-sons, Jake and Finn. Say hi at @mustachemelrose!