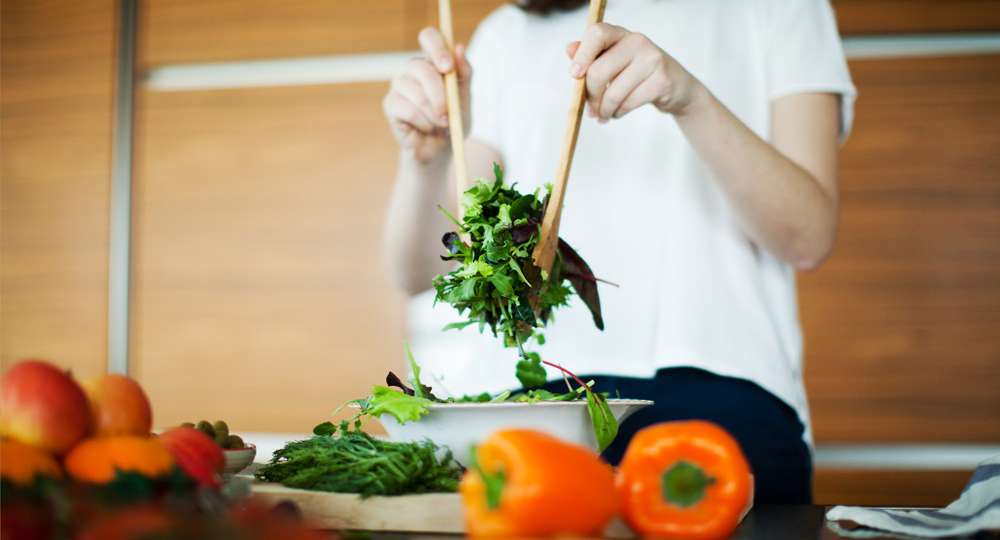 Feeling a bit too big for your britches these days? If you're like me, you may have overindulged a bit over the holidays. Starting a fitness or healthy-eating challenge is a great way to snap yourself out of a food coma. Treat your body and mind to a health kick in 2018 by doing the Whole30 challenge. (Side note: it's always a good idea to check in with your doc before starting a new fitness or food program.) I've completed the Whole30 three times (so far), and I'll continue to rave about the benefits—and most importantly—also be totally real about how hard those 30 days can be. What's it all about? Let me break it down for you…
In a nutshell (yes, you can eat nuts), the Whole30 is a 30-day reset where you replace sugar, grains, legumes, dairy and alcohol with whole foods like vegetables, fruit, meat and seafood. Did I lose you at no booze? I get it, and yep—no wine, beer or liquor for 30 days. You will live, I promise! Is it hard? Yes. Is it totally doable and will you feel like a champion afterwards? Heck yes! According to Melissa Hartwig, a Certified Sports Nutritionist who co-created the Whole30, the program improves energy, sleep, digestive issues like gas, bloating, pain, constipation or diarrhea, skin, joint pain, swelling, asthma, migraines, blood pressure, cholesterol and blood sugar levels. Sure the first few days were hard, but man was my skin dewy and hair shiny! I also lost a few pounds and inches, learned I had some really weird eating habits and began a better relationship myself and my food. Interested? Check out my tips below on how to survive the Whole30.
GET YOURSELF A BIG 'OL CALENDAR.
And use this life-saving timeline to mark the days you can expect to feel great and the days you can expect to feel murderous a bit grumpy. Note that your mood may not exactly match the timeline, but it'll be pretty darn close. The best part of the calendar is crossing the day off and being that much closer to your goal. Go you! P.S. If you love the timeline above, you'll also love these other helpful official Whole30 downloads.
HIDE ALL THE THINGS.
Go through your pantry and fridge before you start. Toss or donate any no-no's, or put any that will still be good on day 31 in a paper bag (like one from Target or Trader Joe's) and push it to the back of the fridge. Ignore it for the next 30 days. This way when you open the fridge, you'll know anything in there is fair game.

FOOD PREP YOUR LITTLE HEART OUT.
This might be the most important tip. It's super frustrating when you get home from an unexpectedly long and hard day and you have no idea what to eat/don't want to cook dinner. Set yourself up for success by spending a little time over the weekend cooking and prepping as many meals as possible. I wouldn't consider myself a master chef pre-Whole30, but I now have more than a few favorite recipes (keep scrolling), and look forward to relaxing Sunday evenings spent in the kitchen.
ON OFFICE LIFE.
If you work in an awesome office like mine, there are always amazing treats out for the taking—donuts, cupcakes, chicken & waffles, pizza, beer. I've been taking pictures of all the treats that magically appear, which in a weird way, makes me feel like I'm consuming them. I sat close to a tray of donuts in a meeting once just so I could smell them. On that note, you will do really weird things on the Whole30. Just be prepared with your lunch and know there will be treats next month!
THE FIRST WEEKEND WILL BE SUPER HARD.
Get yourself some Perrier, La Croix or Topo Chico with lemon or lime and watch a good movie or Netflix show. I've done the Whole30 three times, and on the first two tries, I always found a reason to talk myself into cheating. "Welllll, maybe I can have red wine on weekends. It's good for my heart!" I'm proud to say I didn't cheat at all during my most recent Whole30. I tell you this because you'll think of hilarious reasons you can just have a little of this or that. But don't. When you're having a huge craving, make yourself busy and let it pass. When you wake up the next day without cheating, you'll feel so much stronger. It's totally a brain game. So weird! So fun!
NO, BUT REALLY, LOAD UP ON FUN WATER.
Okay, so part of the challenge is that you're not supposed to swap out bad stuff for fake bad stuff. For example, you shouldn't drink Topo Chico from a wine glass. But I mean… if it's going to keep you from falling off the wagon, do it! Perhaps give it the old college try first though and reserve the mocktail for when you just. can't. take. it. anymore.
FOR MY SWEET TOOTH FRIENDS.
Okay, same point here. You're not supposed to eat fake dessert because Whole30 is all about breaking bad habits. But if you're really hurting, keep some dates in the freezer and treat yo self TO ONE when you're about to fall off the ledge. I swear after not eating sugar for a while, it'll taste like chocolate.
DON'T GO CRAZY ON FRUIT OR NUTS.
I did that during my first Whole30 experience and I think it messed with my results. I treated myself to a few grapes and strawberries at breakfast and lunch during my recent Whole30 and it was totally fine.
WHEN DAYS ARE ROUGH.
Remember why you're doing this. "Remember that you are the CEO of your body and you should be boss about that sh*t." Also, talk to a friend or head to Instagram to see how others are staying strong. Whole30's official Facebook, Twitter, Instagram and Pinterest definitely help too. It's such an interesting science experiment you're doing on your body, so when days are hard, just think of it that way. It's pretty amazing what you learn about your habits and brain. I promise by the end of the 30 days, you'll feel in charge, rather than your body/sugar being the boss. Neat.
OKAY COOL STORY, BUT WHAT THE HECK DO WE EAT?? 
The hardest part of the Whole30 is not knowing what you can eat. Huzzah! Check out my favorite recipes below.
Breakfast:
My Whole30 Pinterest board, of course!
Make this breakfast casserole on Sunday night and it will last you through Friday morning. Trust me, it will save you on busy mornings. I trick it out with 2-3 chopped sweet potatoes, half of an onion (chopped), a bag of frozen spinach and 11 eggs instead of 10. Fancy.
On weekends, I'll make bacon (check the label for sugar-gah), avocado, eggs made with coconut milk and a small amount of fruit. Oh, and coffee with coconut milk and cinnamon is delightful!
Lunch/Dinner:
Great Links From Others:
Have you done the Whole30? What was your experience like? Share your thoughts and tips in the comments, and shop our favorite tools for the Whole30 below!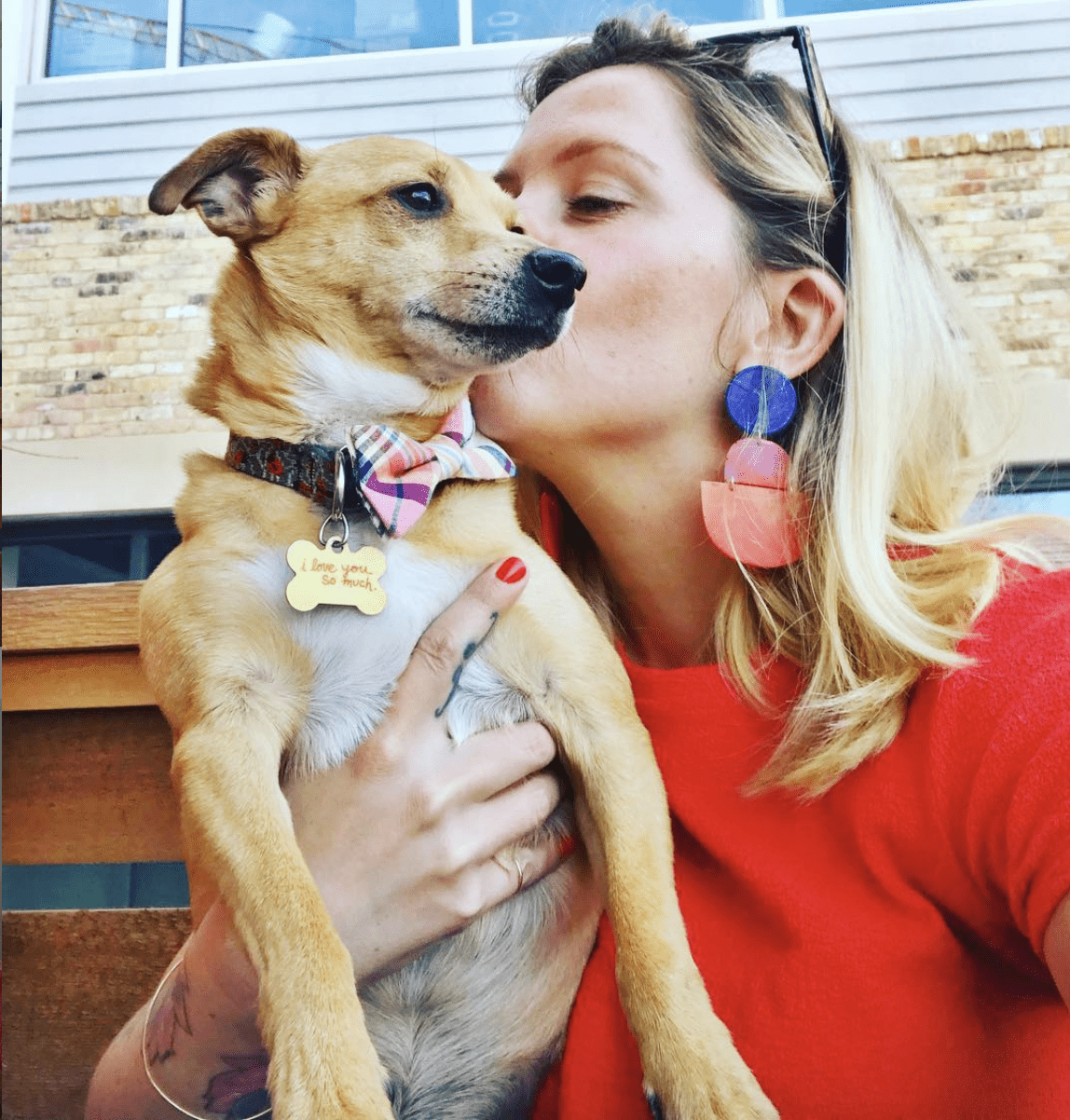 Melody Rose Rowan is the CEO + hostess with the mostess at @CuteStays. When she isn't blogging about style and interior design for her blog MustacheMelrose.com, Melody can be found renovating @MaxineTheAirstream with her husband, Scott, or playing with her two rescue dog-sons, Jake and Finn. Say hi at @mustachemelrose!