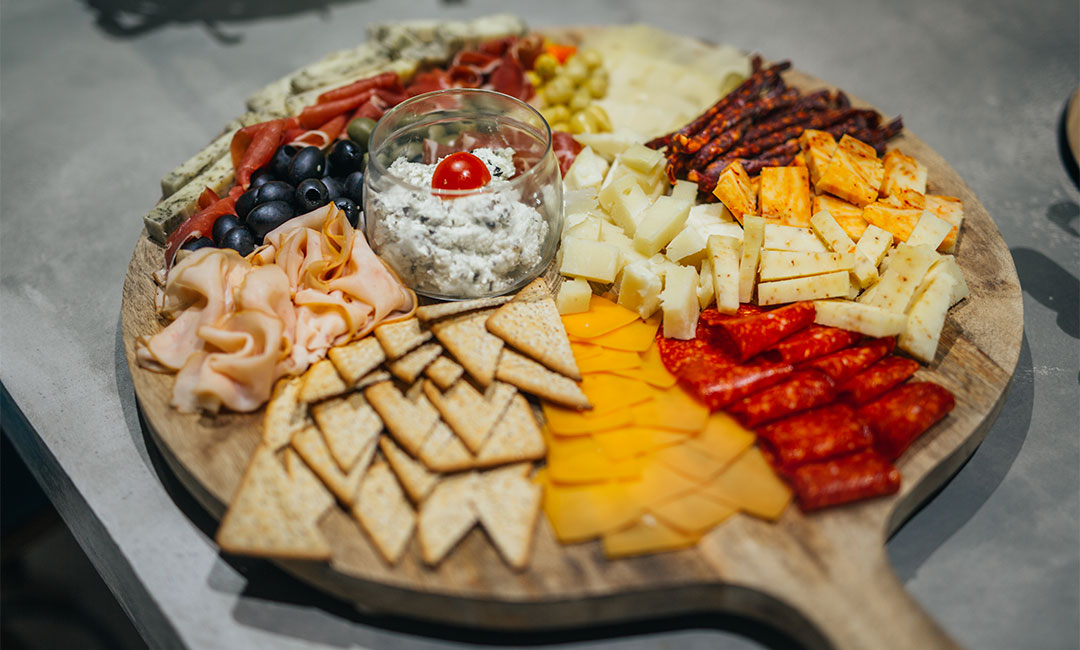 As we enter the holiday season, it's time to prepare for the endless holiday get together and Christmas parties. And while we love this festive season, thinking of the proper dish or dessert to bring can be a tad overwhelming. But we're here to help and we have just the solution for you – charcuterie boards!
When in doubt about what to serve at an ugly Christmas sweater party or Christmas eve dinner, you can never go wrong with a charcuterie board. The only problem with charcuterie boards is that they look simple but aren't always easy to assemble. It can be difficult to know what to add when you're making them, especially for the first time. I mean, there are just so many options, how do you even choose?!
Well, don't worry, we've rounded up all the basics for you, so you'll be able to put one together easy and efficiently. Plus, we've even included some festive ideas for you!
1. The Do's and Don'ts of a Charcuterie Board via Salt and Dough
Before even trying to assemble your charcuterie board, Salt and Dough gives a great breakdown of 6 basic do's and don'ts to keep in mind when you're deciding what to include on your board.
Now that you understand the basics of how to assemble a charcuterie board, The Baker Mama gives some excellent ideas on how to create your next board without breaking the bank.
3. Epic Holiday Charcuterie Boards via A Marvelous Event
A Marvelous Event created this handy guide to give you ideas as to what cheeses, crackers and fruit/nuts will pair well together! It even includes a step-by-step guide (with video!) on how to properly lay out your meats and cheeses on the board.
Still feeling a little lost and need some help in the layout department? No sweat. This pin gives you three layouts/starter maps on how/where to arrange your cheeses, meats, and crackers in the most aesthetically pleasing way possible!
5. Charcuterie Board Serving Size Breakdown via Bits and Bites Blog
This quick and easy reference sheet will help you identify serving sizes and make sure you have just enough for everyone at your party. Whether it's just you and a friend or your closet 40 friends, this breakdown will help you navigate portion sizes.
Now that we've covered the basics, these 27 board ideas via Life on Kaydeross Creek should hopefully spark some inspiration!
7. 24 Unique Charcuterie Boards Ideas and Themes via Home Body Eats
Home Body Eats also gives you 24 unique ideas to help spice up your appetizer game this holiday season.
8. 25 Festive Christmas Charcuterie Boards via Lady Decluttered
These 25 festive board ideas are excellent ideas for the holiday season! From decadent dessert boards to fruit and cheese spreads, Lady Decluttered will help inspire you to get creative this holiday.
Speaking of holidays, need some help in the gifting department? We have you covered! Check out these Early Gifting Ideas from lululemon to spark some inspiration!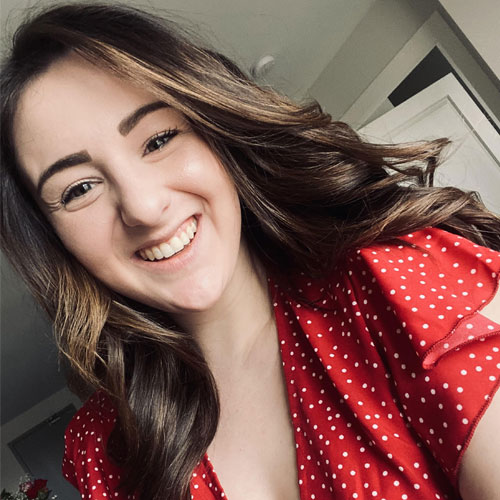 Hayleigh Butcher is a Content Writer & Brand Strategist for Blender Networks. When she's not managing blogs for FitMinutes, The-E-Tailer, Cartageous, InStyleRooms, NurturedPaws & Shoelistic, she's finding a new trail to hike with her dog, Gemma or finding the best new spot in her hometown of Bedford, Nova Scotia for an iced coffee!