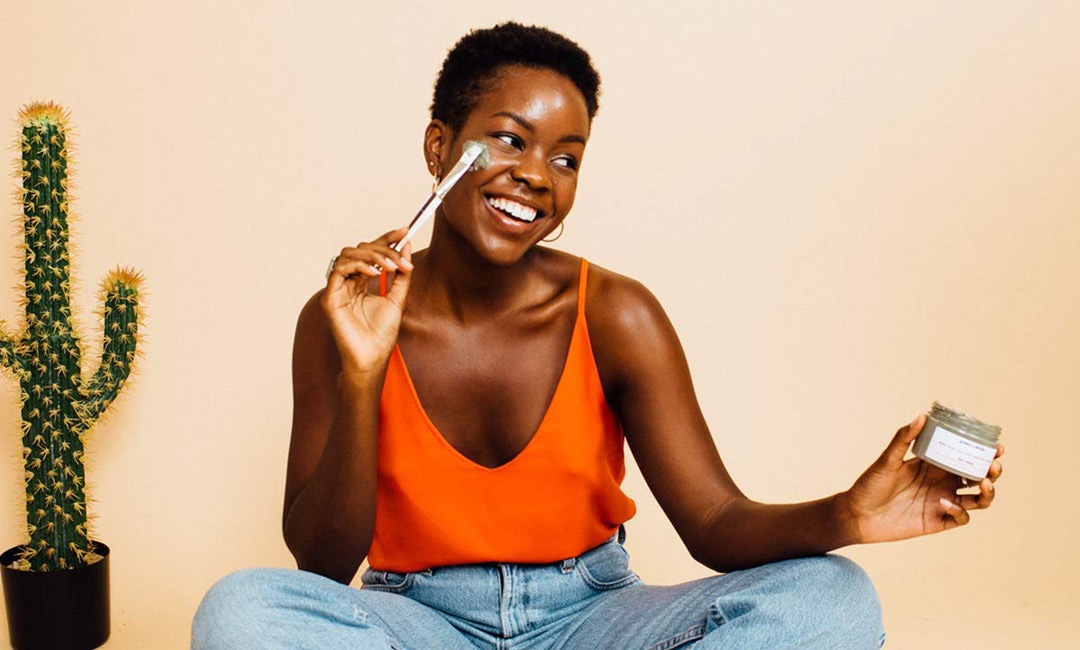 Disclosure: The below contains affiliate links, which means we'll receive a commission if you click on a link. We hope you like our picks!
If you've been looking for a chance to reset your skincare routine or treat your face to a little TLC, now's the time. So while we're all sheltering in place and conquering our Netflix queues, let's be kind to our skin with some new goodies. Scroll on for some quarantine-approved skincare picks from Amazon, from lavender-scented eye products to a unicorn-inspired mask to wear during your next Zoom call.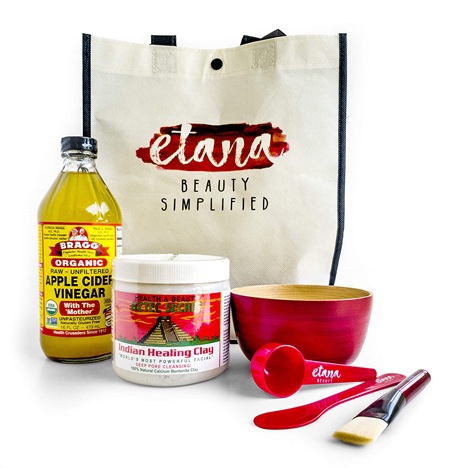 Sure, you can buy Aztec Secret Indian Healing Clay all on its own, but then you'll have to head to the grocery store for apple cider vinegar and a brush. And who wants to do that right now? This genius set ensures you'll have everything you need to mix up this magical pulsating mask. Just make sure it stays away from your eyebrows and undereye area—it can be a chore to remove.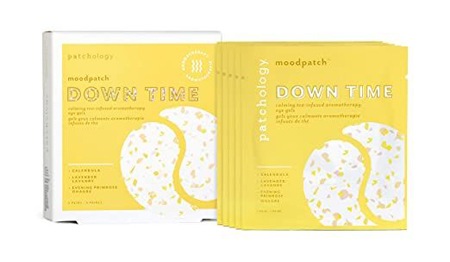 Chill and reset with these tea-infused aromatherapy eye gels! These soothing patches contain calendula to reduce inflammation, evening primrose extract to detox and a lavender scent to help you settle down.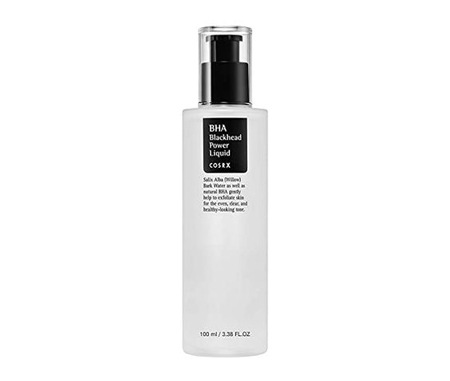 If you've got enlarged pores, stubborn blackheads, and tiny little bumps along your chin and cheeks, this stuff will clear it all right up. Just apply to troublesome areas with a clean cotton ball and your skin will feel smoother within a day. Seriously.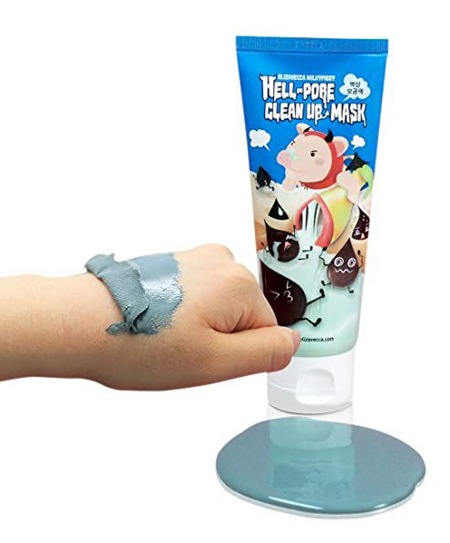 Don't let the cute packaging on this pore-clearing mask fool you—it's like putting a tiny vacuum cleaner on your t-zone. If you have sensitive skin, you may want to apply a small amount for a test run first. It's like a step below waxing on the pain scale, but it will *definitely* clear out those pores, tiny hairs and any thing else you want to take off your face.
We're all under a ton of stress. Stress leads to blemishes. These tiny miracle patches can reduce painful swelling and eliminate whiteheads overnight. And bonus: covering up those blemishes will also help prevent you from stress-induced picking.
If you're dealing with rosacea, redness, stress or all of the above, this is *the* best thing you can buy for your skin. Stick it in the freezer and wake up your skin as you're sipping your coffee, or apply a sheet mask and glide it over your skin for maximum de-puffing. It's also great for relieving sore muscles and tension!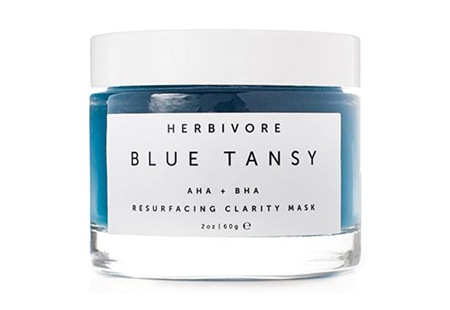 Taking a sheet mask break? Try Herbivore's Blue Tansy AHA + BHA Resurfacing Clarity Mask. This cooling mask can gently clarify acne-prone skin and soothe the appearance of redness with fruit enzymes, white willow bark, aloe and blue tansy essential oil.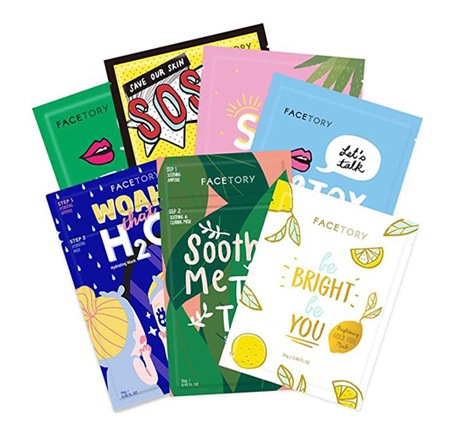 If you're increasing your sheet mask habit to seven days a week (and we totally don't blame you), this mask pack is perfect for you. This seven-pack contains a Soothe Me Tea Tree Skin Clearing Mask, Be Bright Be You Foil Mask, Woah That H2O Hydrating Mask, Let's Talk Detox Purifying Pore Mask, Sun Bae Soothing, SOS Restoring Mask with Royal Jelly, Let's Talk Vitality Firming Mask… aka a little bit of everything for every skin type.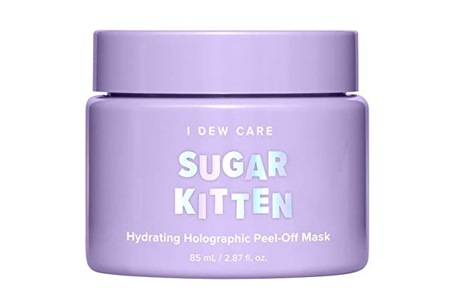 Want an amazingly hydrating mask that doubles as a cute Instagram filter? This holographic peel-off mask is made up of real ruby powder to give dry skin that oh-so-sweet dewy-looking, post-facial glow *and* you'll look like a unicorn while it's working its magic.
Sometimes you just have to treat yourself. This skincare set contains two I'm Rose sheet masks and one hand cream, a mini Peach Punch foam cleanser, mini Panda's Dream Rose Hyaluronic face cream and Panda's Dream Rose Oil moisture stick for maximum hydration and glow.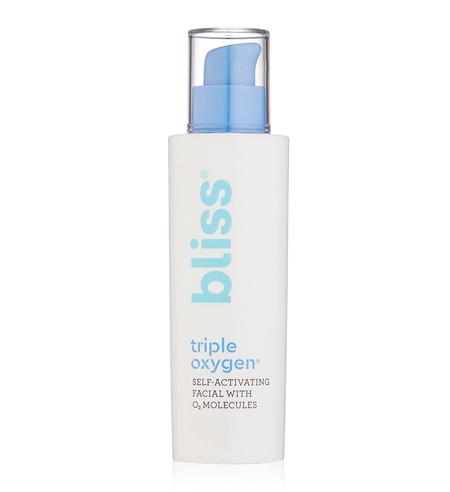 Bubble masks are like a quadruple threat—they're great for cleansing, detoxifying and exfoliating… and they're also just a lot of fun. This self-activating bubble mask facial has an uplifting citrus scent and works to reveal super clean, glowing skin in minutes.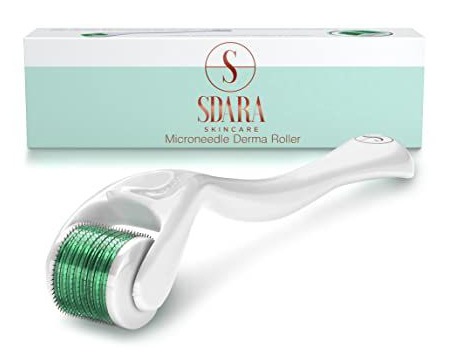 Don't be scared by the word 'needle'! This esthetician-recommended roller is safe and painless. It also helps clear away dead skin cells and keep skin in tip-top shape.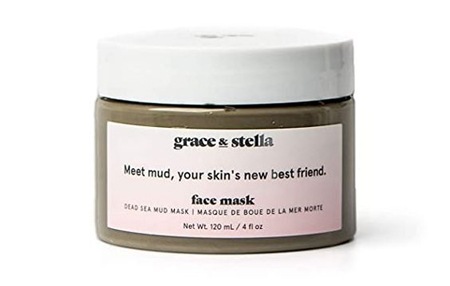 Oily skin? Try this mud mask. This thick skincare concoction contains spa quality ingredients like kaolin, shea butter, sunflower oil, aloe vera juice, jojoba oil and more to banish greasy skin without over-drying.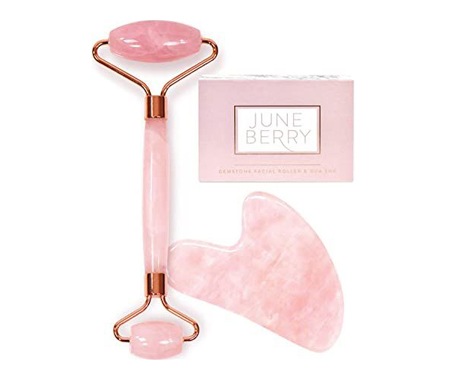 Think of this self-care duo as yoga for your face. Glide these rose quartz tools over your face after applying your oils and serums to relieve congestion and spread positive vibes.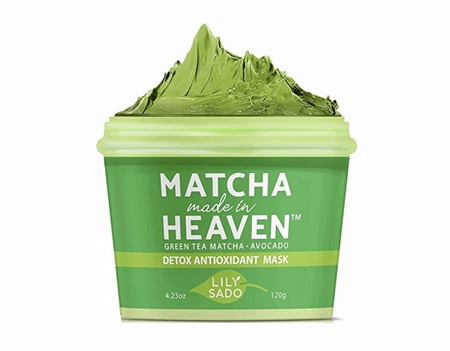 Love matcha and avocado? Your face will, too. This natural face mask is packed with antioxidant and antibacterial properties to hydrate and detox skin. See ya, bacteria.
Need another pick-me-up? Say hello to 15 Animals Doing Cute Things Because We Could All Use A Smile Right Now!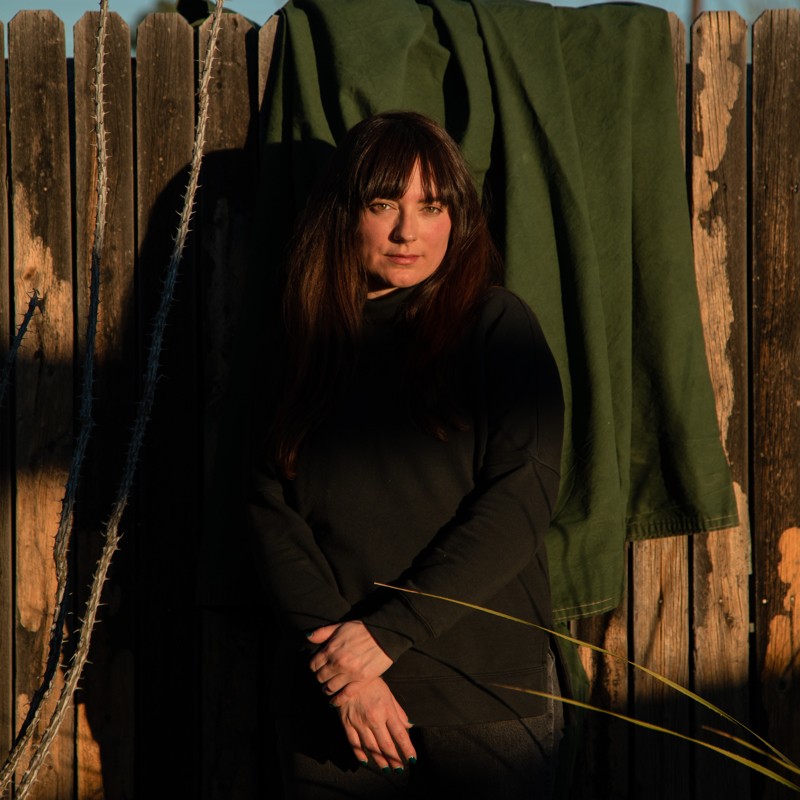 Allison Wheeler is a writer, Bruce Springsteen enthusiast, and sixth-generation Texan living in Denton, Texas.