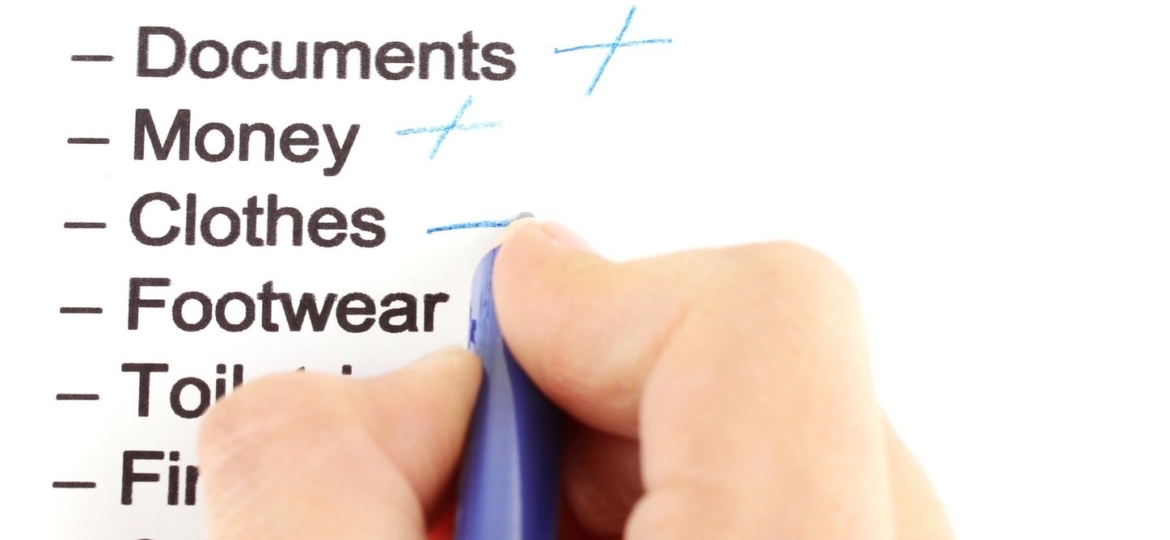 Not sure where to start when making a packing list? Assuming you're not hiking in the outback, this simple packing list includes everything you'll need for your next trip!
Toiletries
Travel Shampoo & Conditioner
Moisturizer for Face and Body
Sunscreen for Face and Body
Deodorant
Comb or brush
Mini Blowdryer (If there won't be one in your accommodation)
Travel Toothbrush and Toothpaste
Makeup (if you wear it)
Razor
Clothes
1 warm sweater
2 long sleeved shirts
4 basic tank tops or T-Shirts
1 pair or jeans
1 pair of casual pants (khakis, etc.)
2 pairs of shorts
2 dresses (or dress shirts and dress pants, for Men)
underwear for each day that you're away (plus a few extras)
2 bathing suits (or shorts, for men)
Shoes
Accessories
1 over the shoulder purse (or messenger bag, for men)
1 book bag (which can be used as a carry on to save space)
1 pair of Sunglasses
1 hat
Other
Passport
Photo ID (i.e. Driver's Licence)
Camera & Extra SD card
Phone & Phone Charger
Any pills or vitamins you require
Debit or Credit Cards
Event tickets (if applicable)
Wallet or money belt
Afraid you're not packing enough? Keep in  mind that most hotels and cruise lines have on-site laundry, so you can always throw in a wash to wear clothes a second time (just make sure you bring a travel size scoop of laundry soap!).
Missing something on this list? Shop for travel essentials at Cartageous.com!