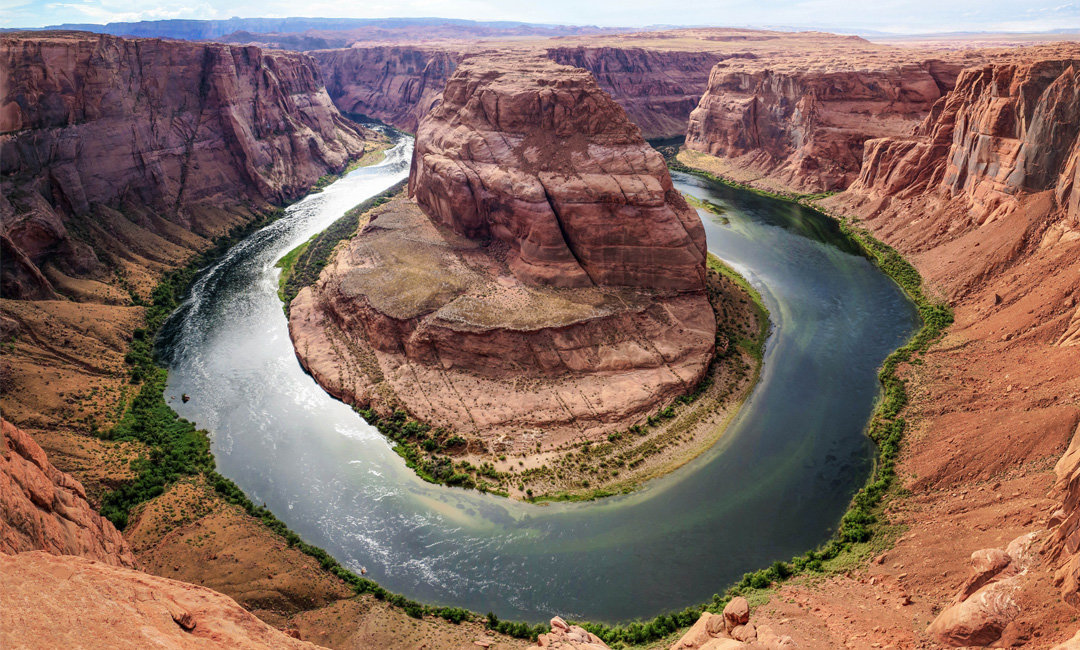 Making the trip to a national park this summer? You're in luck. Besides getting to soak in all of the sights and unique landscapes that each park offers, there's also probably some seriously stunning lodging located nearby. Check out these highly-Instagrammable Airbnbs located nearby some of our favorite parks.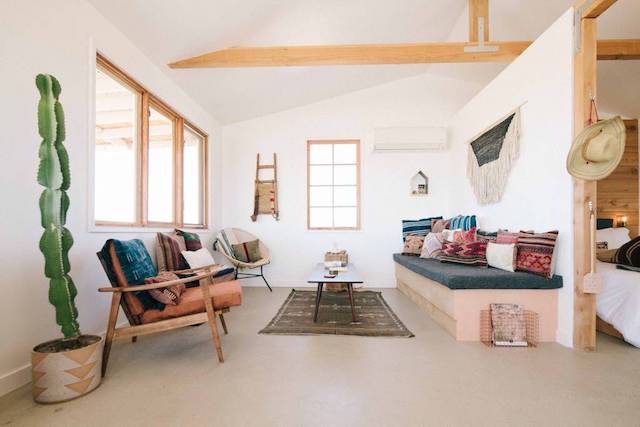 Treat yourself to a perfect secluded hideaway cabin on 22 acres near Joshua Tree National Park. It's about 12 miles from town (definitely worth a drive for the shopping!), and includes some gorgeous panoramic views of Joshua Tree. And if you love the desert but still require a connection to the outside world, there's Wi-fi available. (Around $124/night, Accommodates up to 2 guests)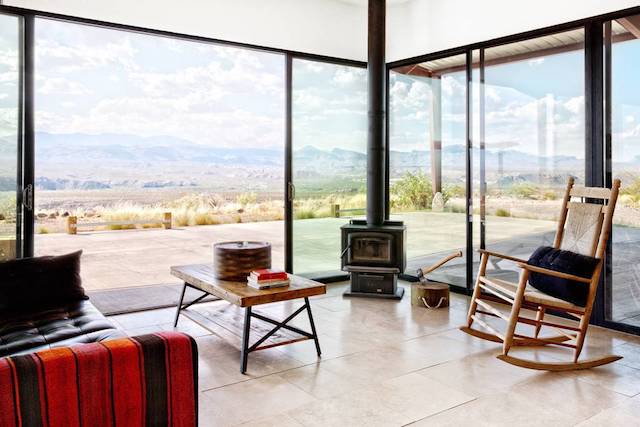 Venture out to West Texas for some gorgeous sunsets and cosmic stargazing at this stunning modern home outside of Marfa. Big Bend National Park is a only a drive away, along with a breathtaking drive down Pinto Canyon Road and the Chinati Hot Springs nearby. (Around $395/night, Accommodates up to 5 guests)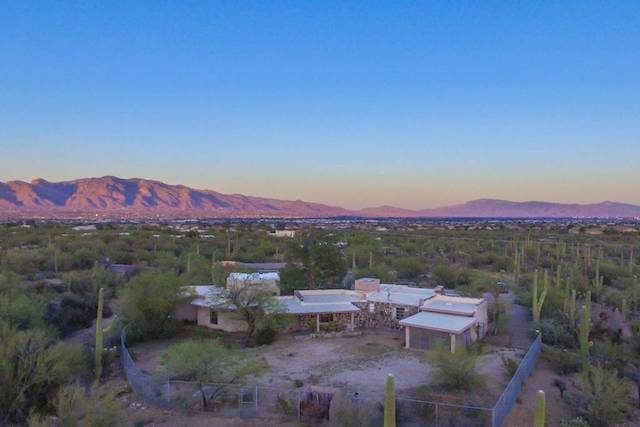 Heading to the desert soon? Check out this historic secluded space located on three acres just on the edge of Saguaro National Park. Between the amazing hikes, picturesque sunsets and lush cacti, you'll probably never want to leave. (Around $85/night, Accommodates up to 2 guests)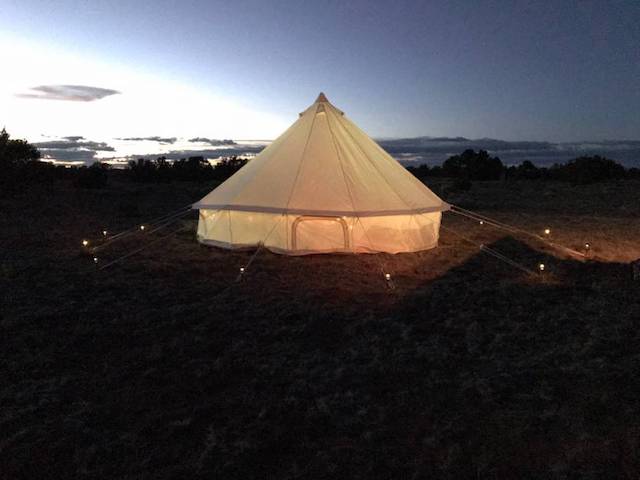 Go off-the-grid near Grand Canyon National Park in this nomadic tent. Featuring panoramic views of the Northern Arizona landscape and cosmic starry skies, this is one immersive experience you won't forget. (Around $130/night, Accommodates up to 3 guests)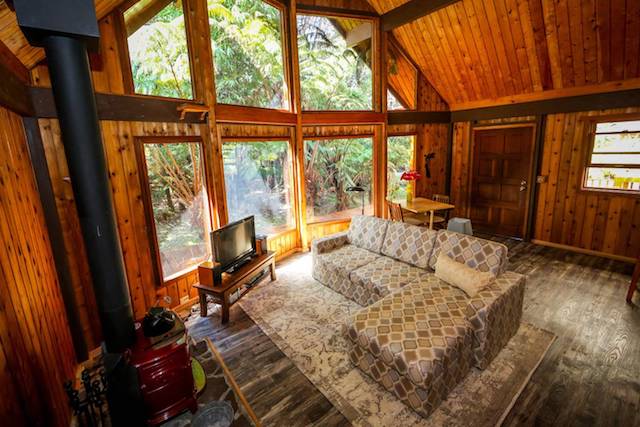 Live it up in the lush rainforest in this cedar A-frame. Explore the eastern side of the Big Island, relax on the deck or head over seven miles to visit Volcanoes National Park. (Around $150/night, Accommodates up to 4 guests)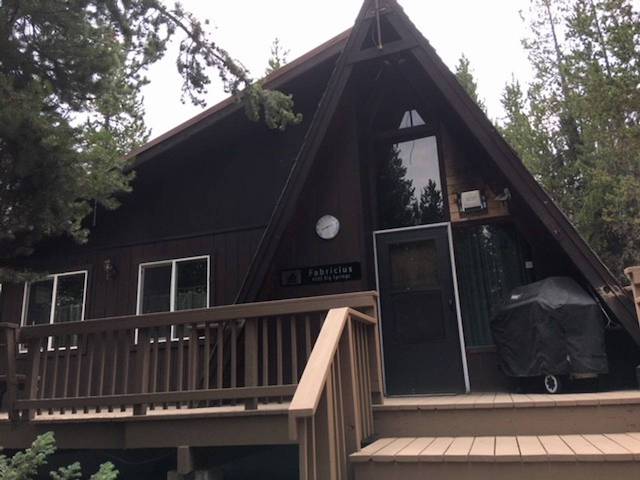 Consider this rustic A-frame cabin to be *the* family get-together spot for that upcoming trip to Yellowstone National Park. Take in the serene landscape and be sure to explore the small towns nearby. (Around $300/night, Accommodates up to 8 guests)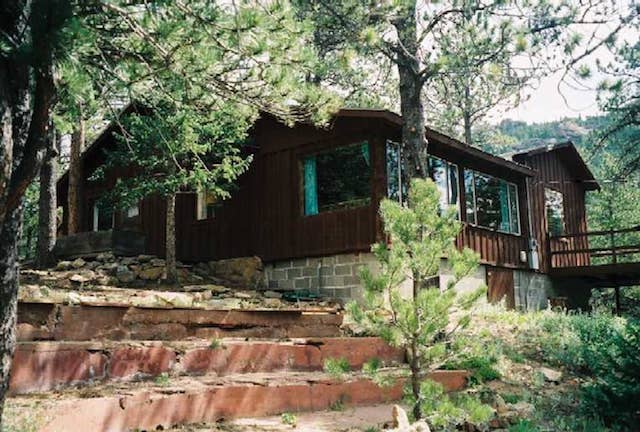 Get ready for adventure in this cozy cabin amongst the trees. Located near the Rocky Mountain National Park, the Roosevelt National Forest, Allenspark and Estes Park, Colorado, there's plenty of things to explore. (Around $186/night, Accommodates up to 5 guests)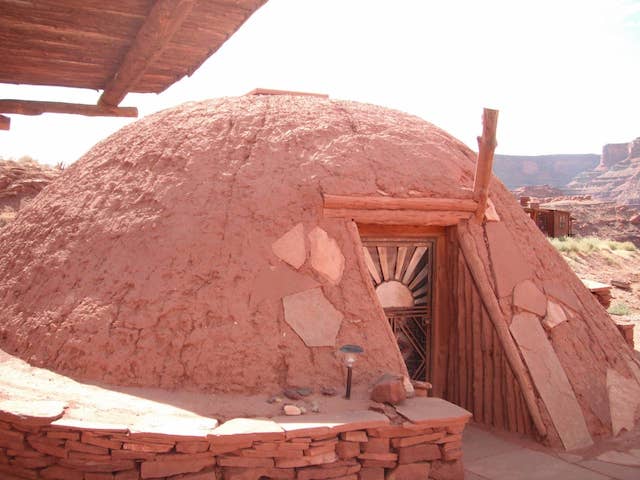 Stay off the beaten path and bring four-wheel drive to this hogan located near Arches National Park. There's plenty of sightseeing, tons of animals and you've probably never seen the Milky Way like this. (Around $135/night, Accommodates up to 5 guests)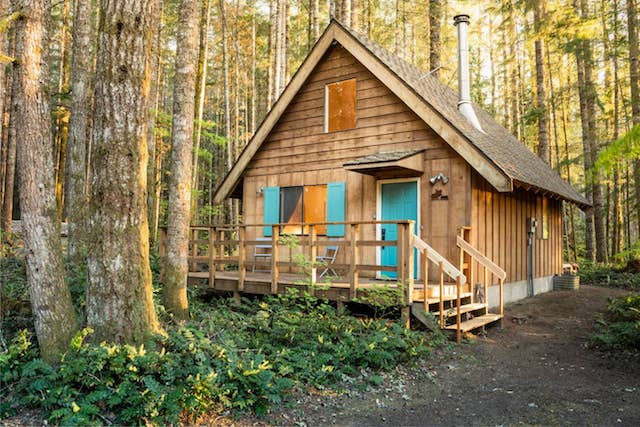 Located just five minutes from the only year-round entrance to Mount Rainier National Park (score), this gorgeous cabin is full of natural light, stunning views *and* Wifi, so you can share all of your photos from the trip. (Around $155/night, Accommodates up to 3 guests)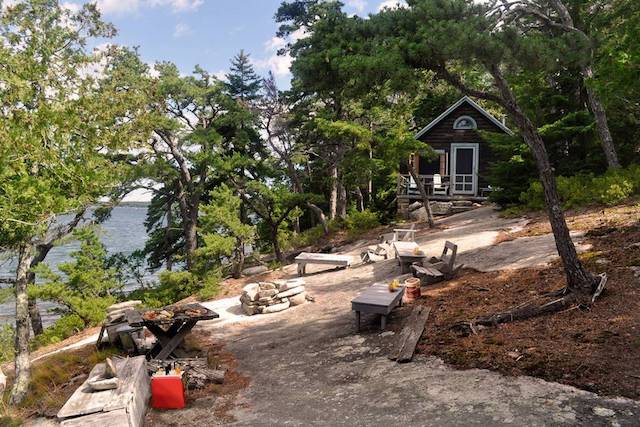 Time to treat yourself. This one-of-a-kind home offers up 180-degree views of Somes Sound, a wraparound deck and private swimming rocks, all surrounded by Acadia National Park. We recommend making the trip with friends and living a little. (Around $540/night, Accommodates up to 6 guests)
Need help packing? Check out our Travel Light Packing Guide.
Featured image by Gert Boers on Unsplash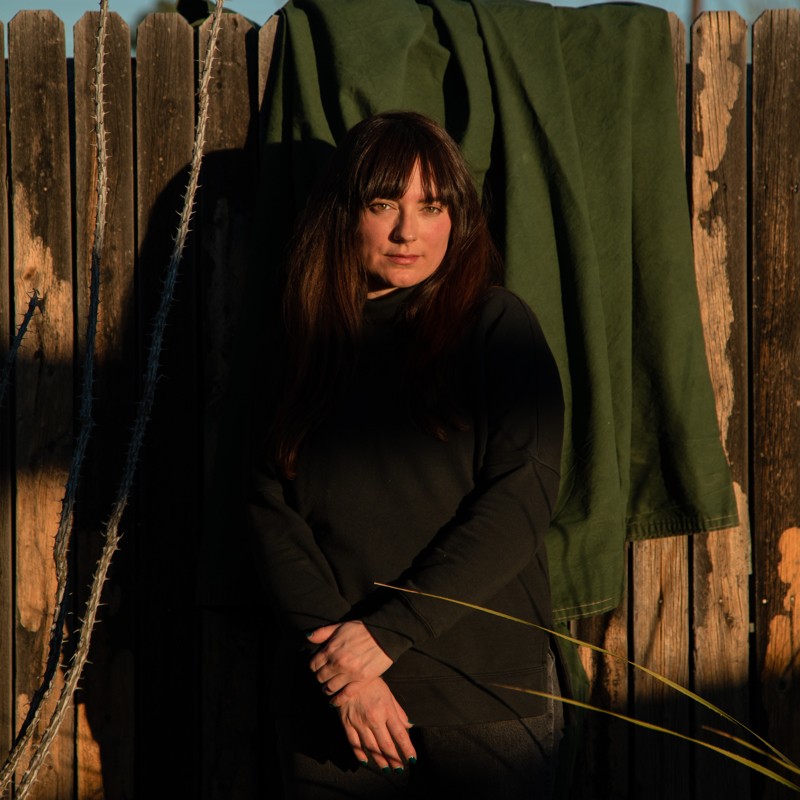 Allison Wheeler is a writer, Bruce Springsteen enthusiast, and sixth-generation Texan living in Denton, Texas.