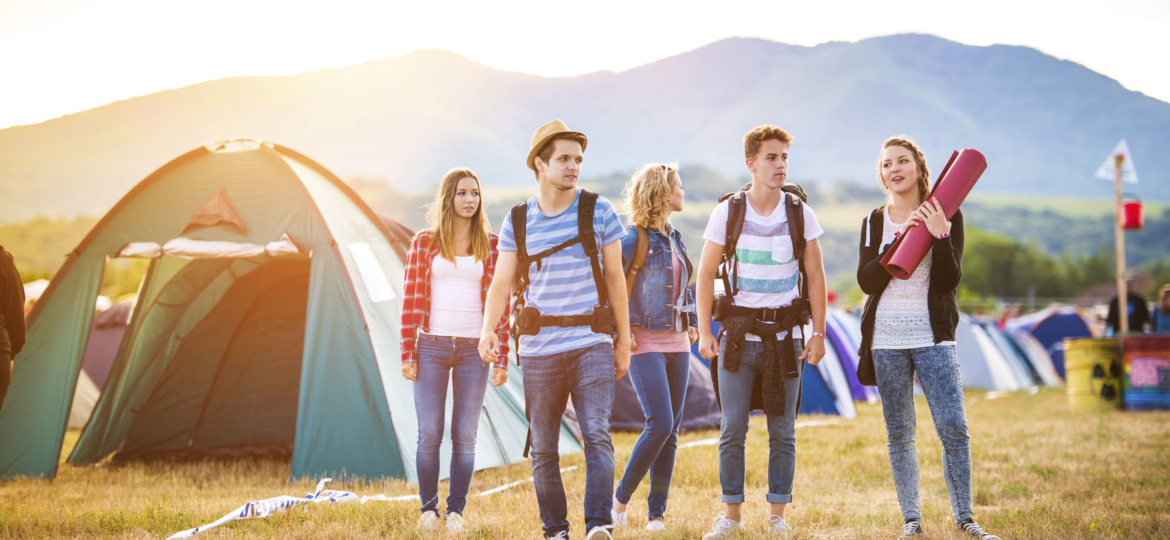 Festival season kicks off this month with Coachella, then Electric Forest in June, and Lollapalooza and the well-known Burning Man in August.  There's a lot of talk on what to wear and how to do your hair, but what about where you're going to sleep?  A good night's rest means a fun-filled day, so make sure you have a proper tent to shield you from whatever elements turn up that week so you have comfortable place to rest and rejuvenate in between listening to your favorite artists. Below are a few tips to help you choose the perfect tent!
What to look for when purchasing a new tent:
Tent Size – Keep in mind that a two person tent typically means 'two people elbow-to-elbow and barely any room for gear'. Therefore, even if it's a party of two,  you'll want to opt for a four person tent to make sure you have a comfortable amount of space.
Rain Fly – Sunshine is never guaranteed, so it's great to have a place to hide and dry off for a bit if it does rain.  Make sure your tent comes with a large rain fly – the larger the better! A large rain fly keeps water away from the tent walls and carries it a few feet out from the tent floor. Tent walls are water-repellent, but only the rain fly is actually waterproof.
The Floor – Ensure the floor is a tarp made out of one piece of material. ie: no seams. The floor seems should actually be above floor level,  about a half a foot up from the ground, up onto the wall.  If there's a seam too close to the floor, then it allows water to seep in.
Poles – Aluminum poles are stronger and less likely to break than the fibreglass option. Also, the fewer the poles  the easier the setup.
Roof ventilation and window flaps – The roof vent prevents moisture from building up at night while you're in there breathing and snoozing away, and adequate windows allow you to have air flow, yet they keep the pesky bugs out.
You can find an assortment of tents perfect for festival season at Cartageous.com.