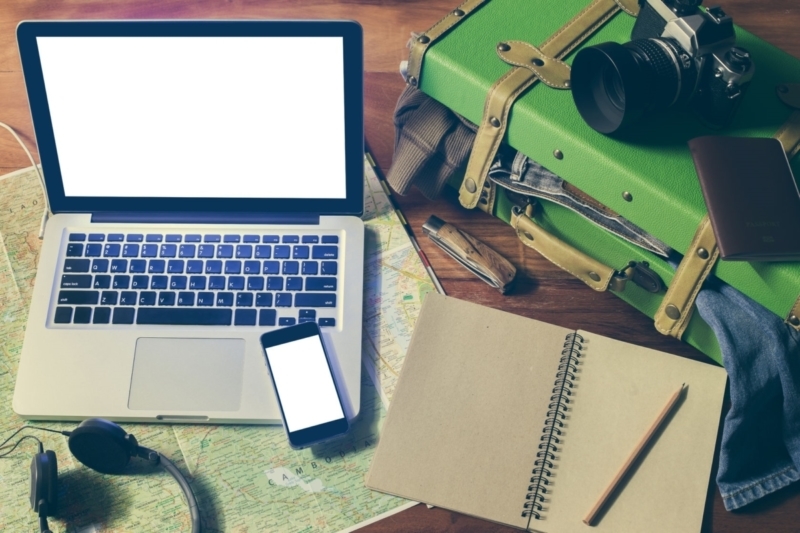 Whether you're travelling in March, April or May, there are things you can do right now to help ease the process in the weeks before you travel. Check out these 7 things you can do right now to prepare for Spring Break:
1. Ensure Your Passport is Valid 6 Months Out
Most countries won't let you enter if your Passport is too close to the expiration date. To be safe, if you're planning to travel within 6 months of your passports expiration date (especially if it's a cruise where you will be visiting a few countries), play it safe and file for a new one. Plus, if your passport hasn't expired yet,  the renewal process is much easier and doesn't require as much information to be submitted.
 2. Dig out your suitcase and make sure it's clean and in tact
It's probably been awhile since the last time you used it, so dig out your suitcase in advance and make sure it didn't get knocked around too bad on the last trip. If it's still in good shape, vacuum out the sand and dirt from the last vacation and open it up to air it out for a day or two to prevent any musty or dust smells that could be passed along to your clothing. If it's beyond repair, you'll now have time to shop for deals on luggage to suit your needs.
3. Tailor any new shirts, pants or skirts that you've been meaning to fix
Was your maxi dress dragging on the ground last vacation because you bought it a week before your trip and didn't have a chance to hem it? Have everything tailored and ready to go for this one! Hem your new jeans, fix the hole in your favorite shirt, hem your skirt to fall where it's supposed to along your legs for your height. If you have everything tailored and fixed up in advance, you won't be waiting for a call from your tailor and running around trying to pick everything up last minute.
4. Dig out your Summer clothes and put them through the wash
You don't want to be washing, drying and packing last minute. If you haven't worn the item since last season, freshen them up with a wash to get the dusty smell out of them and have everything ironed and ready to go!
5. Confirm your vacation dates and flight/resort dates
Finding out that you accidentally booked your flight on the wrong day, or chose 7 'pm' instead of 'am', would not be a fun last minute surprise.  Double check your reservations in advance, as finding mistakes early will at least give you options to re-book or make the needed changes, instead of finding out that there are no more flights available the day prior.
6. Backup your photos and clear your SD card
If you plan on using your phone to take photos, or an old SD card, make sure you back them up first in case your phone ends up in the ocean when you attempt to get a pic of the dolphins! Also, if using a camera, bring two SD cards so you have a backup in the off chance that one gets lost.
7. Book your 'looking good' appointments
Hoping to have your hair and nails done? Want to get a waxing session in the week before? Don't wait till the last minute or they may be fully booked up.  Book it now and you can always cancel if something else comes up, but wait until the last minute and you'll be travelling with dead ends and chipped nails!
8. Keep an eye on the exchange rate
It's always a gamble, but if you see that the exchange is having a good day, exchange your money then as opposed to getting stuck with a high rate in the few days leading up to your trip.
Overall, if you do these 8 simple things in advance, you'll be able to pack in advance and even possibly relax the week before you head out on vacation!
Need a new camera for your travels? Shop for high end Cameras at Cartageous.com!