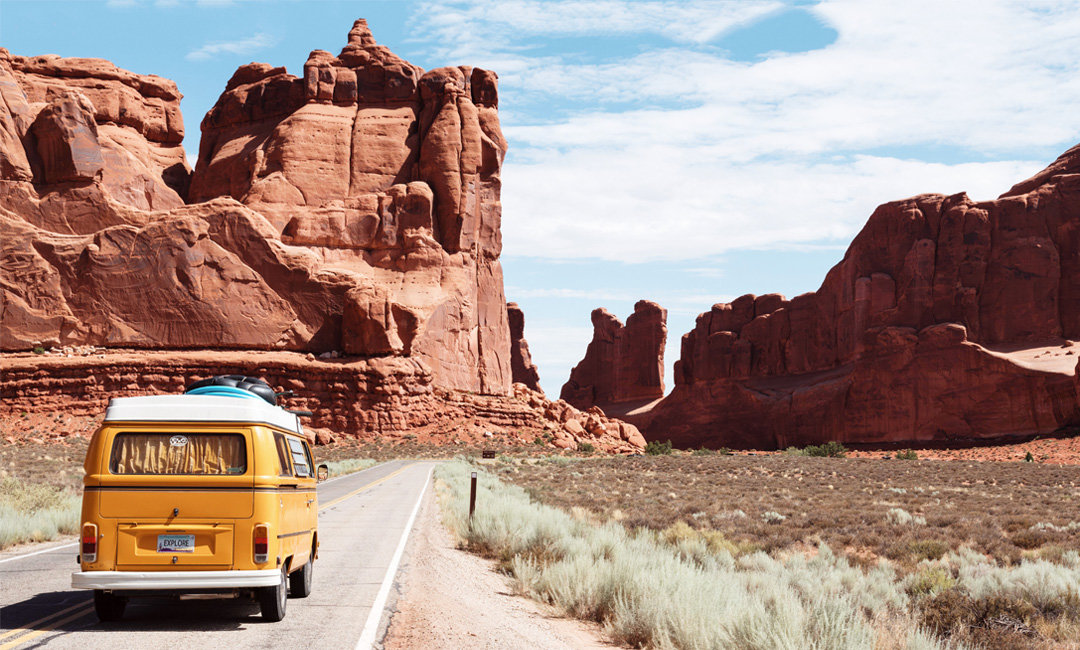 Whether you're planning a family vacation, romantic couple's weekend, girl's trip or solo getaway, spring is a good time to do it! The sun is out, the days are longer and the temperatures are warming up. No need to spend that whole tax refund though—there are plenty of places to visit that don't require a lot of dough. Keep reading for our top 7 choices for a fun-filled trip that won't break your budget.
1. Las Vegas
Spring is one of the best times of year to visit Las Vegas. The weather is warm but not yet unbearably hot. Many airlines and hotels offer especially attractive rates this time of year, including packages. Some special events happening this spring include Viva Las Vegas Rockabilly Weekend April 18-21, the Vegas Uncork'd Food and Wine Festival May 9-12 and the Electric Daisy Festival May 17-19. Don't forget to explore nearby attractions such as Hoover Dam and Red Rock Canyon. If you have some extra time, you might even fit in a couple of days at the Grand Canyon!
2. Los Angeles
Los Angeles is an amazing place to visit anytime, and the weather is mostly good year-round. The main benefit of coming in spring is that you avoid the summer crowds and can take advantage of low airfares. That is especially appealing if you want to visit famous attractions such as Disneyland or Universal Studios. While LA is famous for its beaches, the entertainment industry and Hollywood Boulevard, it also has some great museums—The Getty, The Los Angeles County Museum of Art and The Broad. Baseball fans might be able to catch Angels or Dodgers games. The city also features a variety of festivals and special events this time of year, including Cinespia and Street Food Cinema outdoor movies, Cinco de Mayo and the Asian Pacific Film Festival May 2-10, LA Pride Week May 31-June 9.
3. Savannah
If you want to experience the beauty of spring in the South, Savannah is one of your best options. You'll be able to see flowers such as azaleas blooming in the city's many parks and squares. Temperatures are usually in the 70s in April and climb into the 80s by May. Want to get on the water? Hop on a boat and take a cruise along the scenic Savannah River. Music lovers won't want to miss the 17-day Savannah Music Festival, which runs from March 28 to April 13, and features a wide range of musical genres including rock, country, jazz, classical and bluegrass.
4. Toronto
Toronto is Canada's largest city and a relatively quick flight from many American cities. The U.S. dollar is currently strong against the Canadian dollar, making a trip across the border an excellent choice for bargain hunters. In spring you can enjoy rising temperatures as people emerge from PATH, the city's vast underground shopping area, though it's fun to explore the hundreds of stores and restaurants down there even in beautiful weather. Toronto has all of the attractions of a world-class city and some unique attractions such as the Royal Ontario Museum and the Fashion Art Toronto Festival. May 6-12 is Toronto Music Week, which features more than 1,000 bands playing in 60 venues around the city.
5. New Orleans
If you missed Mardi Gras, there are still many reasons to visit New Orleans in the spring. With comfortable temperatures, you'll enjoy strolling, biking or riding streetcars to see the historic mansions and the famous French Quarter. The city has lots of lively parades and festivals all season, weekly Jazz in the Park at Luis Armstrong Park near the French Quarter and lots of farmer's markets. The French Quarter Festival, a massive free event that provides all kinds of great food, music and other entertainment, takes place April 11-14, 2018. Spring is also prime season for crawfish, featured at many seafood restaurants and fresh markets.
6. Austin
Austin is a city that's most active in spring and fall as people seek shelter from the heat in between. Austin has trademarked the nickname the Live Music Capital of the World, and you'll find a fantastic array of bars and clubs where you can hear jazz, country, rock and all other types of music. (Yes, even death metal if you fancy.) In addition to its many great restaurants, Austin is famous for its reasonable and delicious street food, which you can find everywhere downtown or on the east side. (Don't miss Kerlin BBQ or their next door neighbor, Veracruz, whatever you do.) If you enjoy outdoor activities, explore Lady Byrd Lake or take a short drive to McKinney Falls, with lots of trails for hiking and biking and some impressive waterfalls.
7. Washington, DC
If you're overdue for a visit to the nation's capital, why not schedule a spring trip to Washington, DC? If you arrive at the start of the season, you'll be just in time for the Cherry Blossom Festival which runs from March 20 until April 14, and occurs throughout the city. One of the best places to admire these distinctive pink trees is the Tidal Basin, which also features the Jefferson, Franklin Delano Roosevelt and Martin Luther King, Jr. memorials. While you're in town, you might catch a Washington Nationals baseball game or take part in the DC Bike Ride on May 18.
All of these destinations offer you great value and lots of exciting activities. Spring is a time when you can often find reasonable flights, hotel rooms and vacation packages. Enjoy moderate temperatures, fewer crowds and lower prices by escaping before the summer season gets started.
Before you pack, check out these 10 Carry-On Essentials for Any Long Airplane Ride.
Featured photo by Dino Reichmuth on Unsplash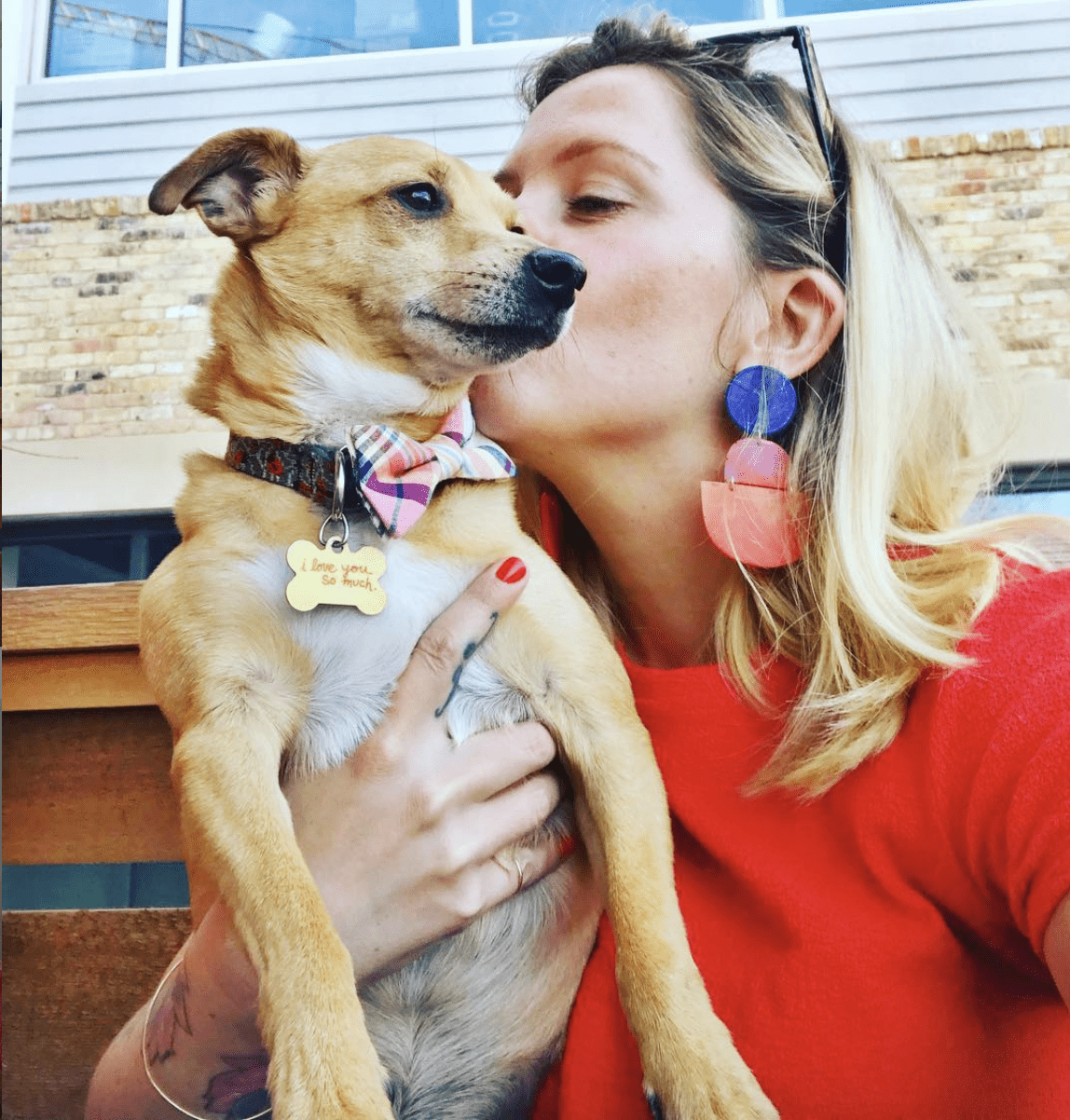 Melody Rose Rowan is the CEO + hostess with the mostess at @CuteStays. When she isn't blogging about style and interior design for her blog MustacheMelrose.com, Melody can be found renovating @MaxineTheAirstream with her husband, Scott, or playing with her two rescue dog-sons, Jake and Finn. Say hi at @mustachemelrose!