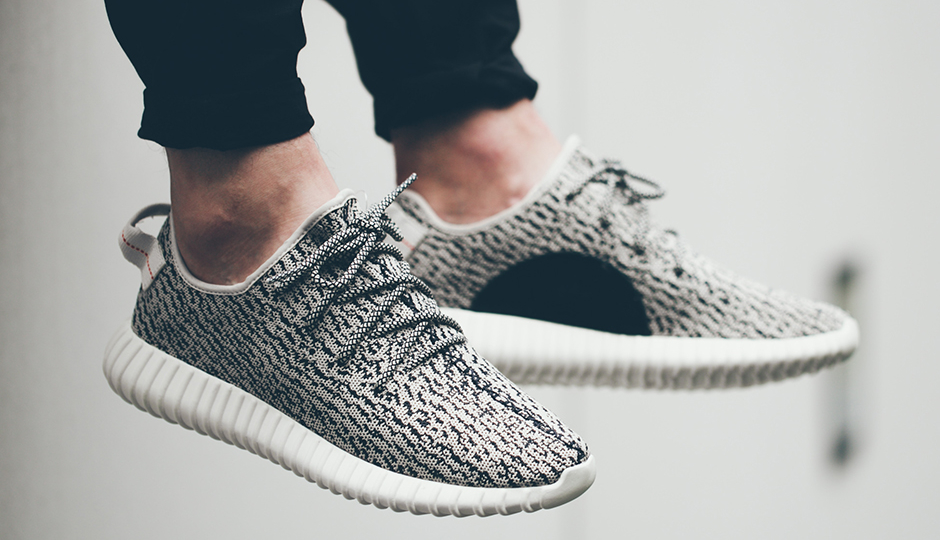 Here is some great news, yet again, for fashion lovers out there. All of you in general and those who appreciate a good shoe, in particular! Adidas and Kanye West keep cooperating and we are getting the buzz out of it. This time it's all about the great style of Yeezy Boost 350.
These highly desirable sneakers were already awarded the Best Shoe of the year in 2015. Kanye West himself has said that he sees the Boost 350 defining the sneaker culture of the current decade. Was he right? Indeed, it does look like his vision is on the right track.
What Is It All About?
The Yeezy Boost 350 is a beautifully designed low top with novel cushioning tech boost integrated right into the sole of the shoe – the famous Adidas Boost. These sneakers, besides looking divinely trendy, sleek and light, are also actually excellent for running. It's not without a reason that this baby is of a collaboration between two greats. Kanye West brings undeniable style to the all-winning equation of Adidas. Here's where practicality truly meets fashion.
The awesome footwear comes in four unique colorways:
Turtle Dove
Pirate Black
Moon Rock
Oxford Tan
Each shoe features Adidas leaf logo on the side, and some colors have more than one variation to them.
Where and How Much?
With the shoes' release on February 2015, consequently in June same year and then February 2016, the price was set on 200$. Being not on the cheap side already, it has now rocketed, with some featuring for as high as 3000$. People know they can ask that much since it is so highly requested and seems to be constantly out of stock.
It has been announced that there won't be a further March release. With the warmer season upon us, the craze is even more enormous, and it appears to be mission impossible to get a pair, since Adidas shop is sold out again at the moment.
A few celebrities, and family and friends of the singer were lucky enough to have gotten their pairs even before the official release day. We, on the contrary, the regular folk who wants to keep in style, have to endure all-nighters to get a lucky chance; perhaps have a fortunate go at the raffle system which some online and regular stores have being issuing. When all that fails, there is always the re-sale. After all, this is what Internet is for.
Although, searching for Yeezy Boost 350 at this time a year is pretty much like conducting an Easter Egg Hunt, there is actually a good chance for your fashion-trend-hunger satisfaction. You have to really want to find yours, if you are to beat the other contestants, and it is doable.
"Bow in the Presence of Greatness…
You Should Be Honored by My Lateness" (Kanye West)
Keep believing; you might be lucky checking on EBay. The prices there range between 250$ and 1,750$, depends on the condition of the coveted item. If you are ready to invest, then there is a good chance that your feet will enjoy a brand-new or as-good-as-new pair of superb style sneakers pretty soon.