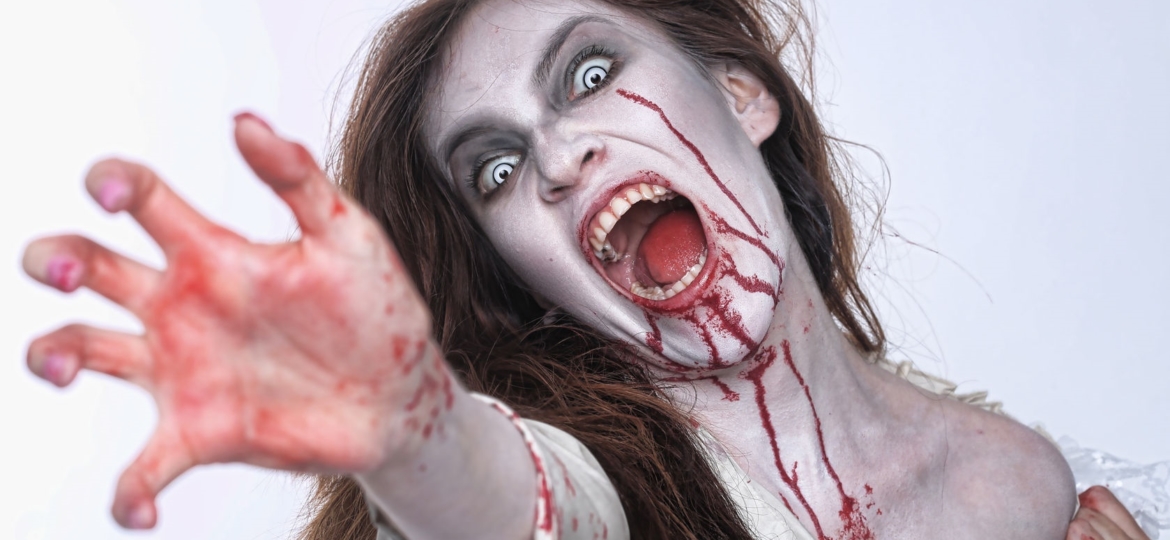 Many people brood over what accessory could make their Halloween get-up more fear-provoking, heart-wrenching, and authentic-looking, but have yet to consider Halloween contact lenses. Halloween contact lenses – or special effect lenses – are soft contact lenses used for novelty or theatrical purposes. These lenses accentuate any costume perfectly by transforming your eyes from an everyday innocent-look to an extraordinary array of colors and wild designs. With these contacts, you will easily fascinate and frighten your friends and family as you surprise them with your new-and-improved Halloween-look. Whether you are dressing as a sexy werewolf, vampire of the night, an un-dead dream or this year's hottest trend, Halloween lenses will put your costume in an entirely new light and can make a huge difference if you are planning to compete in a costume competition.
Special-effect lenses use an opaque (non-transparent) tint that completely enshrouds your natural eye color, but remain safe to use, comfortable, and easy to remove. Usually, Halloween lenses only cover the colored part of your eye (iris), but special-effect scleral lenses – like all red, black, or yellow lenses – cover both the white (sclera) and iris part of your eyeball to give an extra terrifying look. Even though Halloween lenses are designed for novelty, they are still regarded as medical devices, so you will need to see an eye doctor for a contact lens prescription to ensure a proper fit – even if you have perfect vision and do not need corrective eye wear.
Shop for Halloween Costumes at Cartageous.com!