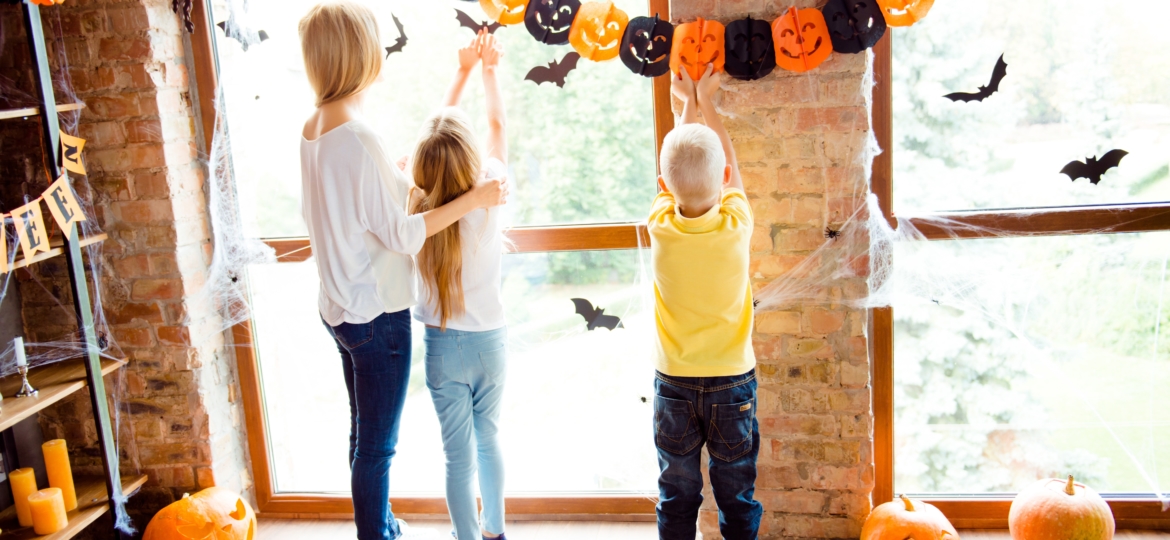 Halloween is just around the corner, and you haven't decorated yet. Don't worry! It's not too late to get into the spirit. Below are our favorite fast and easy Halloween Decorations that will still show your spooky spirit.
Tree Ghosts
If you have trees, this is a no-brainer! (Brains are for zombies, anyway). Hanging ghosts can be as simple as a square piece of cloth and some rope or twine. You can make a head by stuffing with newspaper and tying off, or give your ghosts a spooky glow by hanging an LED tea light candle
inside. Don't use real candles, or anything that can overheat! Fishing line is a little harder to work with, but has the advantage of being almost invisible. No trees? You can still hang ghosts from a balcony or window.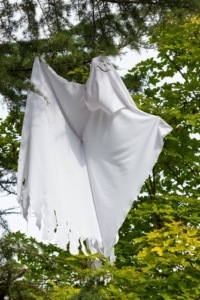 Minimalist Jack-O-Lanterns
Jack-o-Lanterns are the quintessential Halloween decoration, but they're also time consuming and messy. Instead, use colored construction paper and cardboard to make flat Jack-o-lantern faces. Give them a stand on the back, and place a tea-light behind, and voila! These are so easy you can make a variety of faces and sizes.
Spider Webs
Spider webs are the fastest way to say "it's Halloween". Just buy a bag of the floss-like web
, and spread it in patches over bushes, around window frames, and even over other Halloween decorations. This can also be used indoors, or in window displays.
Harvest Pumpkins
Natural, uncarved pumpkins set a fall tone. Try to find several pumpkins of various sizes and colors, then simply arrange them on your front porch. You can also find plastic pumpkins at craft stores – although these lack some of the charm of the real thing, they can be saved for next year. A bonus of using harvest pumpkins is that you can leave them up through Thanksgiving.
Monster Face Front Door
Your front door is the perfect place to up your Halloween game. You can buy front door decorations, but with some plastic or construction paper, you can personalize your entire door into your favorite monster! You can also make teeth and transform your door into the opening of the monster's mouth.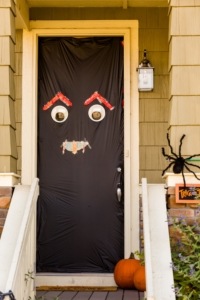 Don't want to go all out with large scale décor, or live somewhere where it rains a lot? Use construction paper to create window scenes, or place small pumpkins and orange lace or cloth in your windows to create an inviting Halloween effect. Be sure to put lights behind your decorations so they shine out into the dark!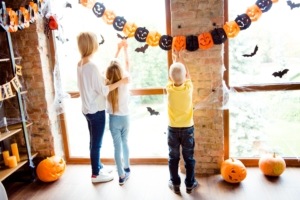 You don't have to be a professional decorator to get the Halloween spirit into your home, and it is possible to keep it simple and decorate on a budget.  Enjoy the process and Happy Haunting!