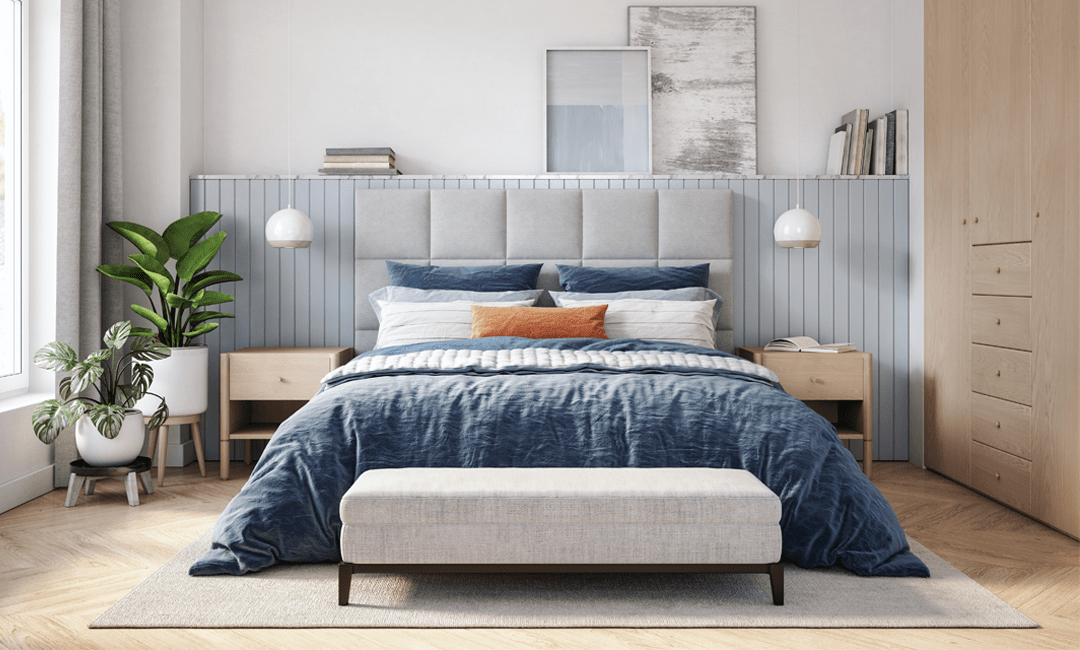 This year has certainly been the year to finally tackle that home improvement project, right? And while we've already organized our closets, mastered a new recipe, and kept it stylin' in our favorite pajamas, it's finally time to update our favorite room. You know, the one where all the naps happen. Keep scrolling for some easy ways to update your bedroom!
1. Reposition your bed and furniture
This is one of our favorite easy ways to update your bedroom! Switching up the location of your bed will change the entire space. Just be sure not to stick it into a corner — this will affect the flow of your room and not allow for symmetry with your nightstands. Moving the rest of your bedroom furniture is also a great way to freshen up your room, like placing your desk near your window or moving your bench to the end of your bed.
2. Consider wallpaper
Whether you're considering a patterned accent wall or you wanna go all out with an all-over pattern, adding wallpaper is a fabulous way to reinvent your bedroom! And renters rejoice — there are so many temporary wallpaper options out there! If you're torn between two patterns, consider using one for your closet. It'd make a great unexpected statement.
3. Add a cozy texture
It's a bedroom, after all! Cozy textures will establish your room as a place to unwind and relax. Consider a fluffy throw blanket or pillow on your bed, or even add a faux sheepskin rug under your desk or on top of a bench.
4. Donate furniture you no longer need
That piece that you kept around because your bedroom feels empty without it? Maybe reconsider! If you're not in love with something, or you no longer have a need for it, it's time to say 'see ya'. Consider donating it or reach out to a friend that may have a use for it. After it's gone, keep an eye out for functional pieces for your room that you really love.
5. Switch up the window accessories
Those plastic blinds that remind you of your college dorm? Yeah, maybe it's time to change things up a bit! Look into wooden blinds or bamboo shades — these will add warmth to your windows. You may even want to change the curtain colors or even the curtain rods. Don't be afraid to experiment with a fun color!
6. Replace your throw pillows
There's a reason that so many people reach for seasonal shams. Having some backup pillow covers can change up the entire feel of your space! Switch your current display from a warm palette to something cooler, or vice versa, or mix and match your favorite patterns.
7. Paint an accent wall (or the entire room!)
Paint is one of the cheapest (and most effective) ways to update your bedroom. Pick a hue that makes you happy and either paint an accent wall or do the entire thing! Apply a patch test first to see how the light in your room will affect the final product and then get to painting!
8. Swap out your sheets
Ready for an easy way to update your bedroom that also will make you feel like a million bucks?! Yep, it's upgrading your sheets. Whether you're shopping for a whole new color or just want to upgrade your thread count, if it improves your quality of sleep, consider it money well spent.
9. Pick a new rug
Even if your bedroom is carpeted, your eyes (and toes!) will appreciate the added texture. Consider layering a jute rug with something softer over it, or just shop for a rug that will anchor your bed. Even if it's a small fluffy rug to place underneath a desk or accent chair, a new rug can definitely help your bedroom look more comfortable and put-together.
10. Incorporate some plants
Even if it's just fresh flowers on your nightstand, bringing some green into your sanctuary is always a good idea. There's actually research to back up that certain plants can help us sleep better! Invest in some nice planters and place them in the corner, around a window, or even on a shelf near your bed and soak up all the boho vibes.
Now that we've covered some easy ways to update your bedroom, let's review some products to help us eliminate stress and tension! Here are the best Lavender Products to Help Us Unwind and Relax.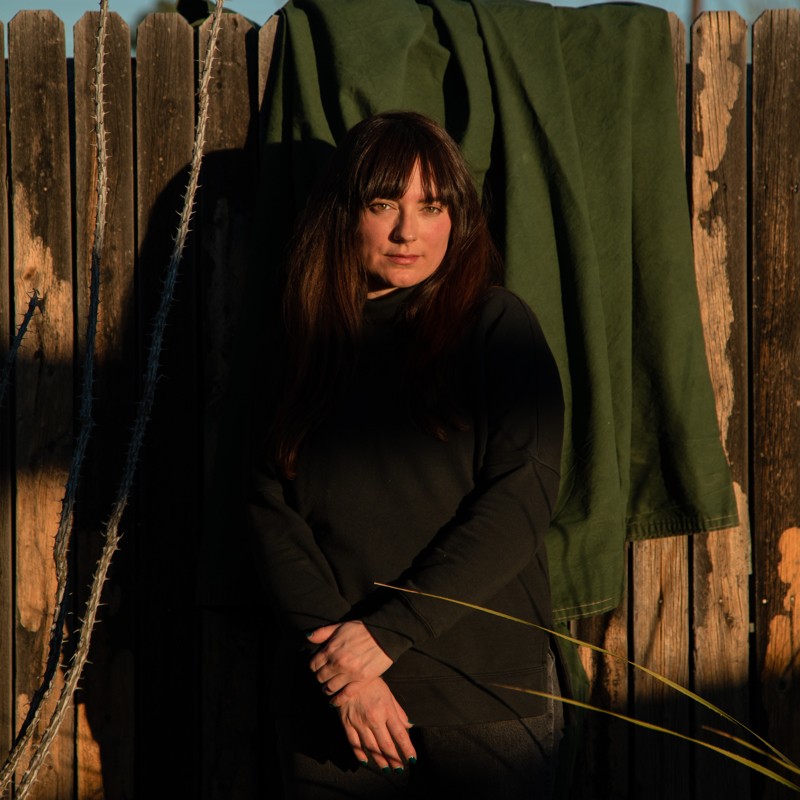 Allison Wheeler is a writer, Bruce Springsteen enthusiast, and sixth-generation Texan living in Denton, Texas.