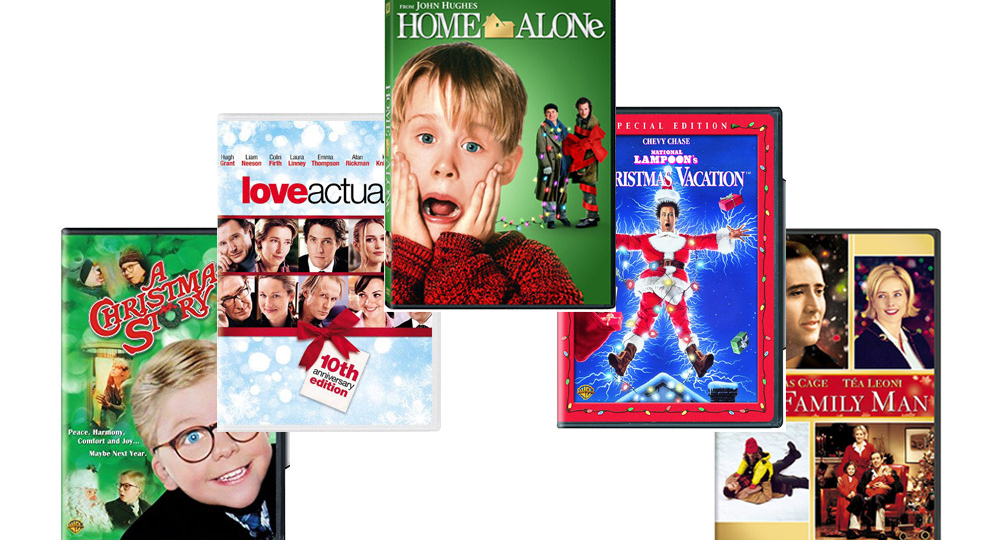 Disclosure – The below contains affiliate links, which means we may receive a commission if you click on a link. We hope you like our picks!
Pour yourself a cup of eggnog, cozy up on the couch with a blanket and prepare yourself for a month full of heartwarming holiday flicks. Ladies, gentlemen and dogs currently dressed in sweaters, we present to you… our picks for the top 10 holiday movies.
Cast: Nicholas Cage, Don Cheadle, Teo Leoni, Jeremy Piven
Why we love it: Nicholas Cage singing opera in his underoos.
Favorite quote: "Don't screw up the best thing in your life just because you're a little unsure about who you are."
Cast: Kate Beckinsale, John Cusack, Jeremy Piven, Molly Shannon, Eugene Levy, John Corbet
Why we love it: Jeremy Piven's best friendship and John Corbet's Shenai-playing skills.
Favorite quote: "Maybe we're lying here because you don't wanna be standing somewhere else."
Cast: Cameron Diaz, Jude Law, Kate Winslet, Jack Black, John Krasinski, Kathryn Hahn
Why we love it: All the meet-cutes.
Favorite quote: "Iris, in the movies, we have leading ladies and we have the best friend. You, I can tell, are a leading lady, but for some reason, you're behaving like the best friend."
Cast: Peter Billingsly, Darren McGavin, Melinda Dillon, Jean Shepherd, Zack Ward
Why we love it: Ralphie's dad's love for the leg lamp.
Favorite quote: "You'll shoot your eye out."
Cast: Jim Carrey, Taylor Momsen, Jeffrey Tambor, Christine Baranski, Bill Irwin, Molly Shannon
Why we love it: Cindy Lou Who's braids, button nose and huge heart.
Favorite quote: "You're an idiot!"
Cast: Chevy Chase, Beverly D'Angelo, Juliette Lewis, Johnny Galecki, Doris Roberts, Randy Quaid
Why we love it: Cousin Eddie's turtleneck collar.
Favorite quote: "Merry Christmas. Shitter was full."
Cast: Bill Murray, Karen Allen, John Glover, Bobcat Goldthwait
Why we love it: Bill. Murray.
Favorite quote: "I never liked a girl well enough to give her twelve sharp knives."
Cast: Will Ferrell, Zooey Deschanel, James Caan, Amy Sedaris, Bob Newhart, Jon Favreau, Peter Dinklage
Why we love it: Buddy's contagious Christmas spirit and Zooey Deschanel's singing voice.
Favorite quote: "Buddy the Elf, what's your favorite color?"
Cast: Bill Nighy, Alan Rickman, Emma Thompson, Liam Neeson, Colin Firth, Keira Knightley, Laura Linney, Hugh Grant, Martine McCutcheon, Rowan Atkinson
Why we love it: The sweet bond between Daniel and Sam, Natalie's bad mouth and allll of the romance.
Favorite quote: "To me, you are perfect, and my wasted heart will love you. Until you look like this."
Cast: Macaulay Culkin, Joe Pesci, Daniel Stern, John Heard, John Candy
Why we love it: Kevin grooming himself while singing "White Christmas", and of course, the battle.
Favorite quote: "Buzz! Your girlfriend! Woof!"
Cast: Adam Scott, Toni Collette, Emjay Anthony, Stefania LaVie Owen, David Koechner, Allison Tolman, Conchata Ferrell
Why we love it: This fun comedy-horror acts as a palate cleanser and break from all of the other heartwarming holiday flicks. Warning: not mom-approved. Watch this when the kids go to bed.
Favorite quote: "Shepherd's gotta protect his flock."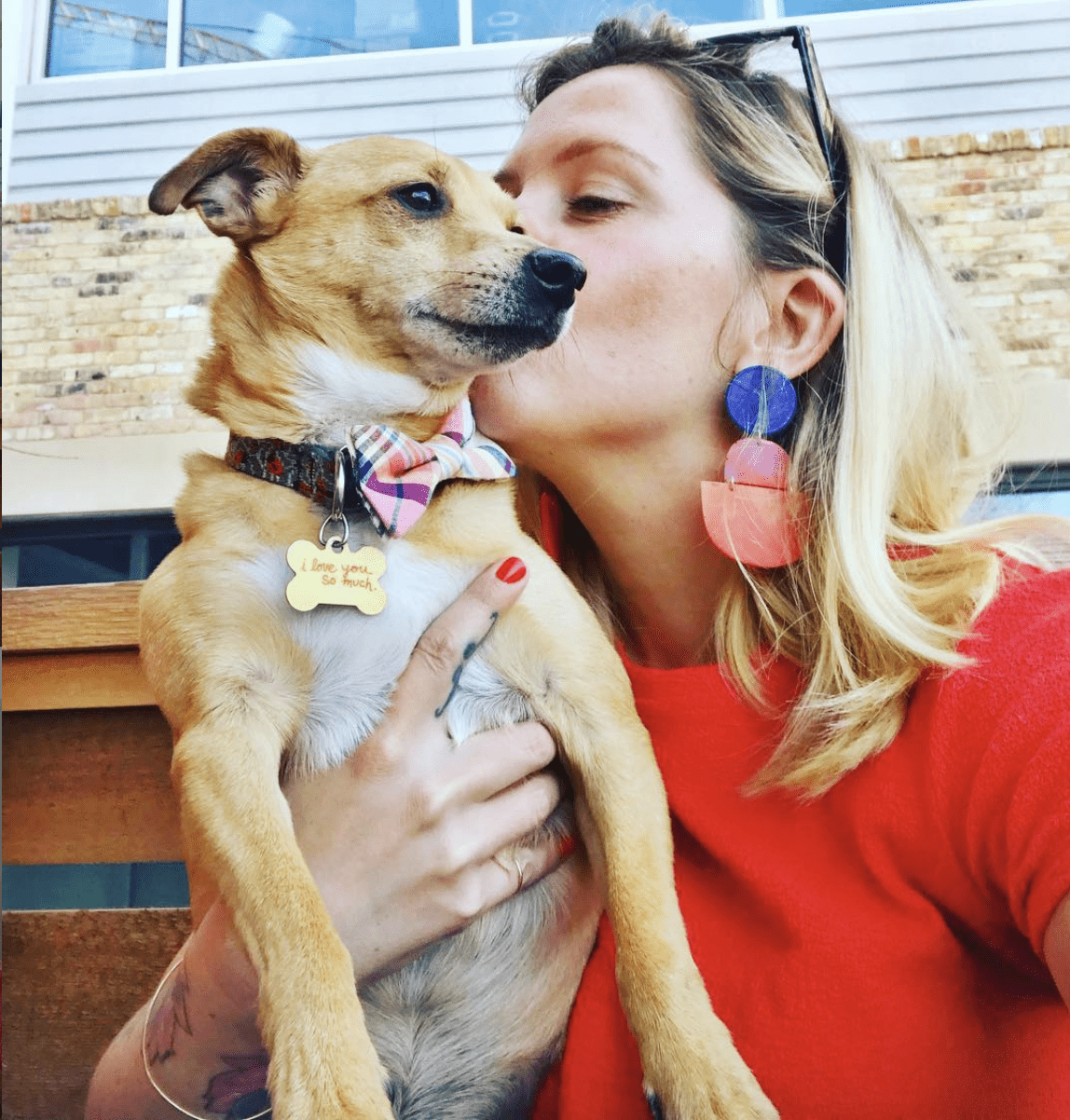 Melody Rose Rowan is the Director of Content & Strategy for Blender Networks, Inc. When she's not managing blogs for FitMinutes, The-E-Tailer, Cartageous, InStyleRooms, NurturedPaws & Shoelistic, she's getting her fix of breakfast tacos and Topo Chicos in her hometown of Austin, TX with her husband and rescue dog, Jake, and attempting to keep up with her own blog, Mustache Melrose.