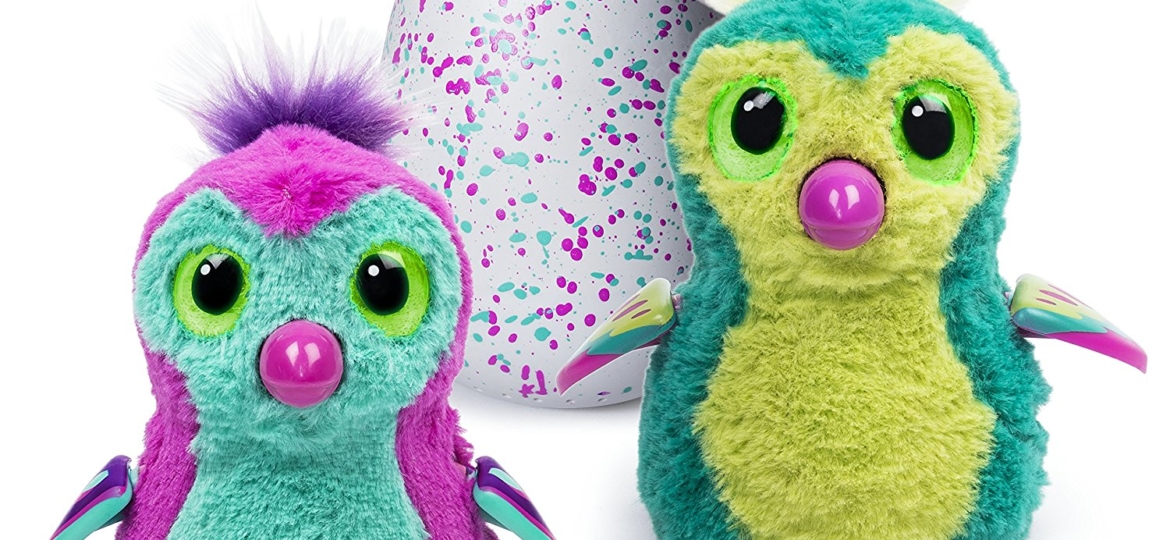 Unsure of what to buy the kids this year? We did the research for you on the Top 10 Holiday toys for kids!
These little creatures are hot this season! Care for the little egg and eventually the little Hatchimal will peck it's way out of the egg and hatch before your eyes! Once hatched, you can raise your Hatchimal and teach it to dance, play, and repeat what you say!
This interactive dragon responds to touch and even breaths flame-colored mist! Torch has 50+ responses and motions and you can even toast his marshmallow treat!
A new way for little artists to express themselves! The 3Doodler Start allows kids to literally draw in the air and create 3D art.
Wanna be a rock star? Take a selfie video of yourself rocking out to the latest tunes, while video effects make you look like you're in a real music video! Sing, record and share your talent with friends!
Although a bit of an investment, this is for the all time lego and Ghostbusters fan! Once created, the house opens up for easy play access and comes with all of the original characters – including Slimer! It's a toy that even parents will want to get involved with, creating hours of family fun!
A different take on the original Rubik's cube, the Rubik's spark  is an electronic version that that tests your memory, speed, dexterity and logic. It comes with 6 games and 25 levels . You control the cube by spinning and turning it around, and can be single or multi player.
Paw Patrol is all the rage with young children. This version of Zoomer Marshall can walk, talk, turn, and more! Just like a real dog, he will follow you around the house! With 80+ tricks and missions, Zoomer Marshall will save the day!
Remember the Furby? Well, they're back and more interactive than ever! With digital life-like eyes, natural movements, new sounds, and the ability to interact with the Furby app, these cute little guys provide hours of fun! There's even a little sleep mask to put him to sleep at night.
Press buttons on BeatBo's tummy or feet to bring him to life! Record a phrase and have him remix it into a song! BeatBo teaches colors, letters, songs, and counting, and he has 3 modes so that he can grow along with your child.
We all loved Tickle me Elmo back in 1996, and now the new Love2Learn Elmo is better than ever! He's interactive and works with an app so little ones can play learning activities. Love2Learn Elmo also allows you to select your child's name from over 10,000 available names so that he is customized to your child. He has 350+ responses and can sing 10 sings, laugh, and play games and music.
Shop for popular kids' toys at Cartageous.com!