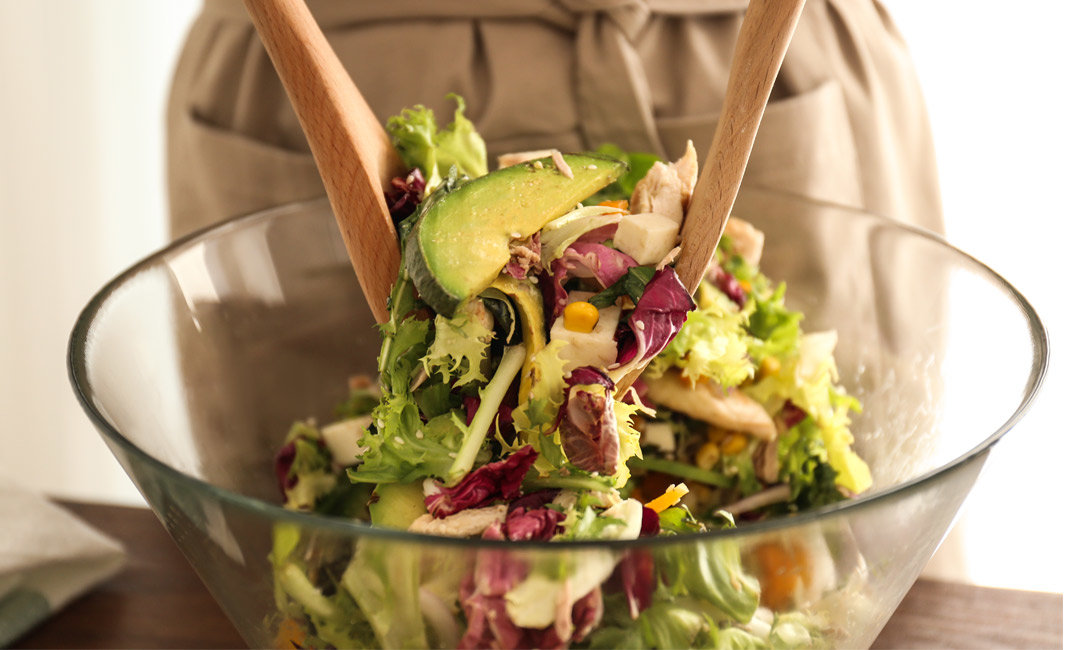 It may be the season of comfort foods and staying in, but nothing beats a good salad. And when it's full of seasonal fruits and veggies *and* a cinch to put together, what's not to love? Scroll on for some fall salads that you'll want to bring to work every day of the week.
Repeat after us: hot pretzels in salad. Add some bacon, caramelized onion, along with delicious seasonals like apples and brussels sprouts, and drizzle some mustard vinaigrette on top to seal the deal. Starving yet? Get the recipe here.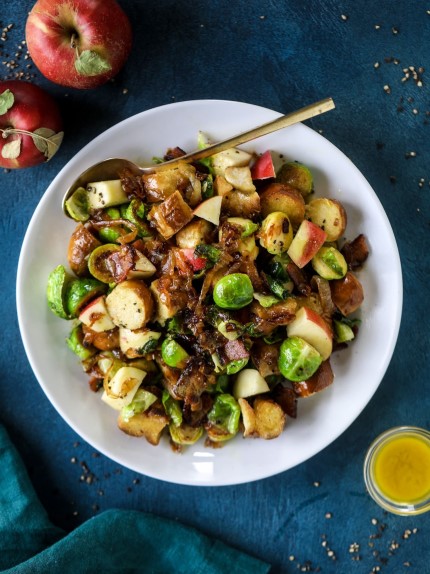 Sigh, is there anything squash can't do? When it's not buttering up our healthy veggie dishes, it's adding some major filling into this arugula salad. Score the recipe right here.

Stay nourished all season with herb roasted veggies, leafy greens, gluten-free ancient grain bread, pomegranate and toasted hazelnuts. Wholesome, check. Dairy free, check. Delicious, CHECK. Get the recipe here.
This salad is crunchy, salty sweet and loaded with flavor. And bonus: there's hardly any prep involved, making it perfect for work. Check out the recipe here.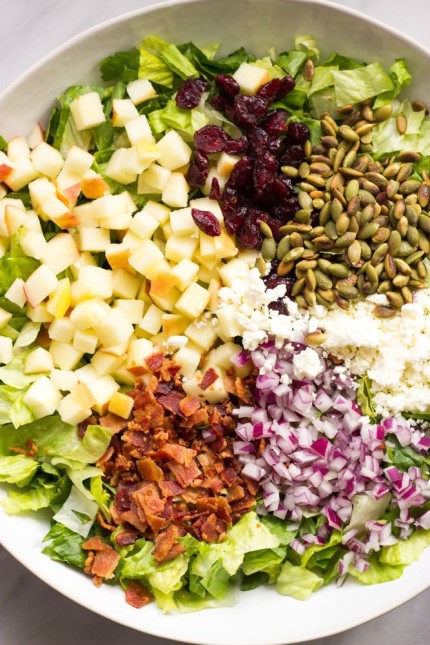 This magical combination of flavors is a cinch to prepare. Go easy on the dressing and enjoy it warmed to really elevate those autumnal flavors. The recipe is available here.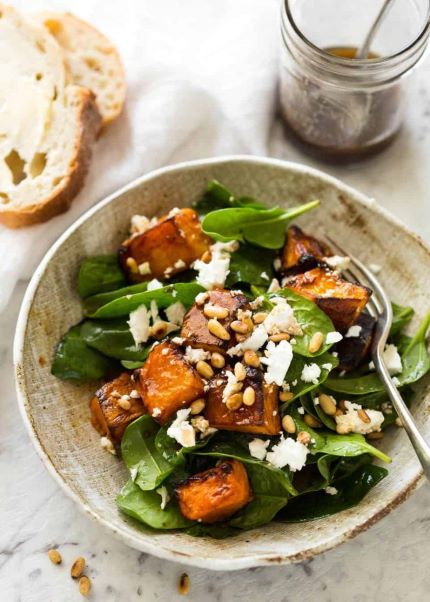 Need something solid for Meatless Monday? Whether you're planning for a specific day of the week or you're enjoying a vegan diet 24/7, this extra-filling quinoa salad is guaranteed to keep the hunger away. Try the recipe here.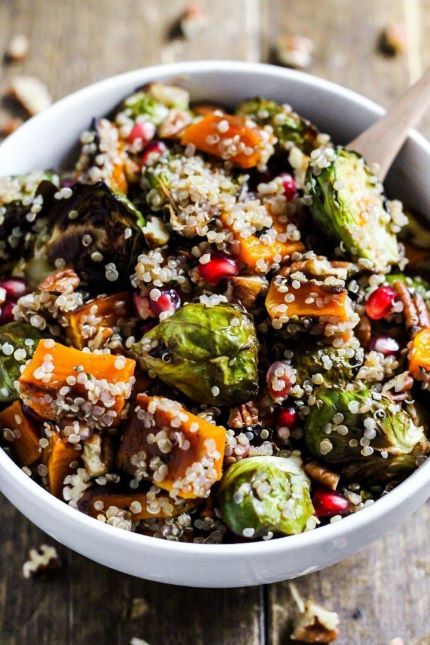 Creamy poppy seed dressing? Yes please. Pasta salad isn't just for the warmer months—just swap out the veggies for something seasonal and you're all set! Get the recipe here.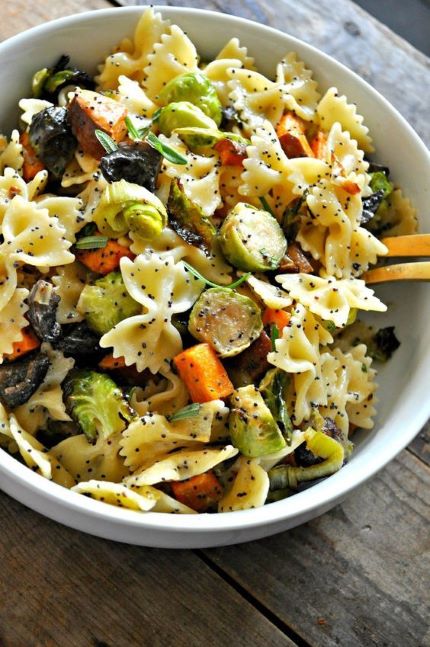 Is there anything more fall than honeycrisp apples? This delicious salad features toasted pecans, honey pepita clusters and an amazing cinnamon shallot vinaigrette. Hungry yet? Get the recipe here.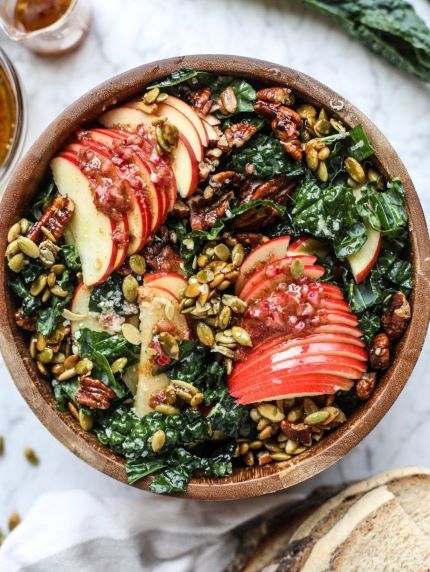 This combination of crunchy pomegranate seeds and soft, roasted pumpkin is a match made in heaven. Taste for yourself with the recipe here.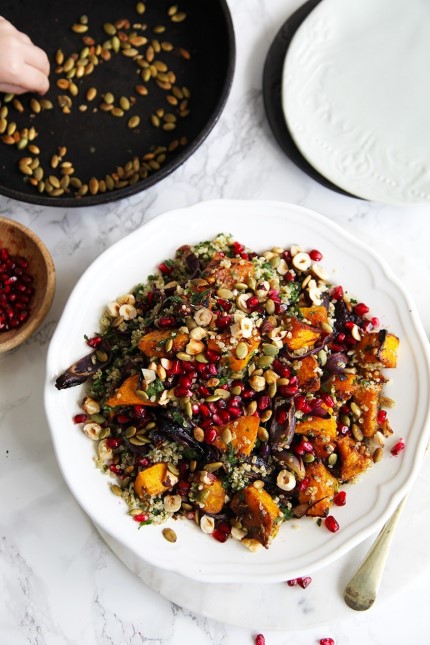 Looking for more recipes to make this season? Check out 10 Healthy Chili Recipes for National Chili Month.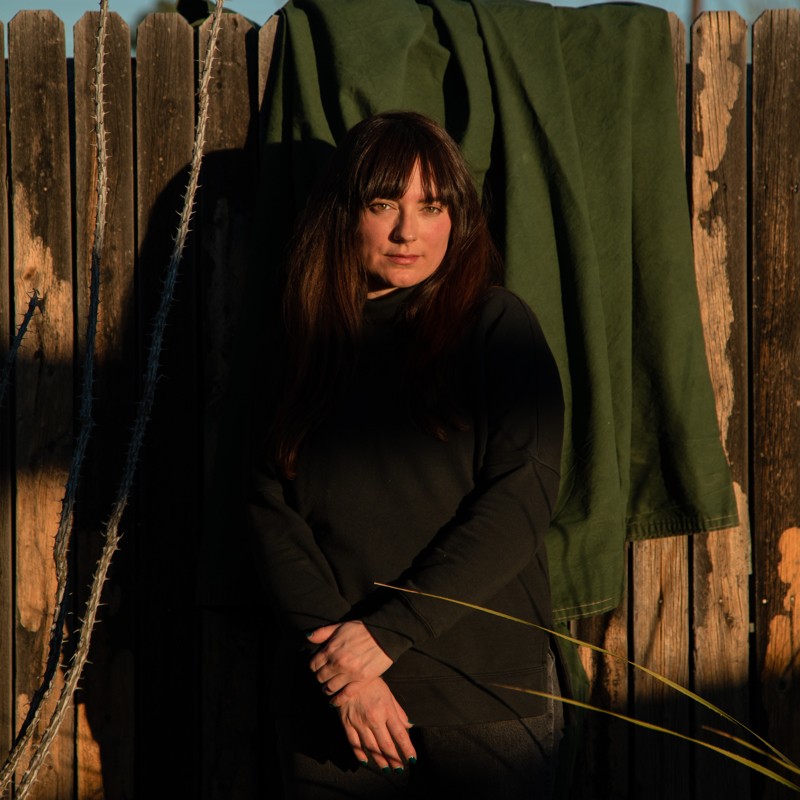 Allison Wheeler is a writer, Bruce Springsteen enthusiast, and sixth-generation Texan living in Denton, Texas.