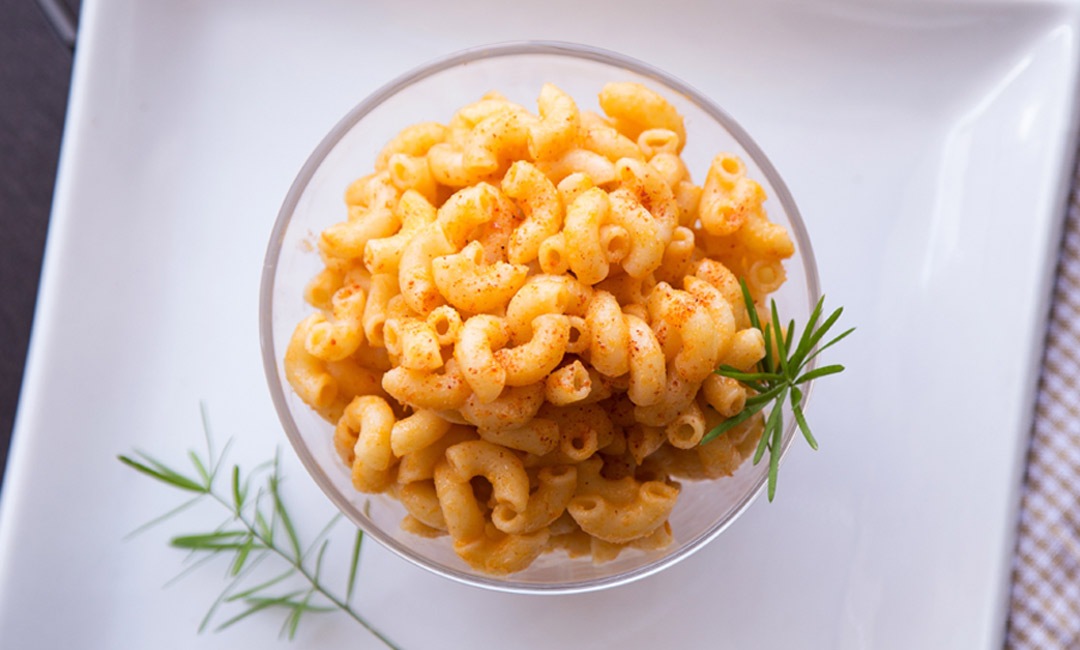 It's a fact: cooking is more fun when you're making something cheesy. Whether it's a form of self-care or you're treating yourself to a post-run meal, you deserve it. And because macaroni and cheese is comfort food royalty, it's only right to send some of our favorite mac and cheese recipes your way. Scroll on for macaroni goodness in all its forms, from stovetop-made to deep-fried. And follow us on Pinterest for even more mac and cheese recipes!
When it comes to mac and cheese recipes, you can't go wrong with a classic. This cheesy and easy masterpiece from the Stay At Home Chef is equal parts nostalgic and delicious. Trust us, you'll wanna try the recipe ASAP.

If you like your mac and cheese a little on the warmer side, then look no further. This tasty recipe from Girl Gone Gourmet combines mild cheddar with Monterey jack cheese and earthy green chiles for big flavor that everyone will love. Peep the entire recipe here.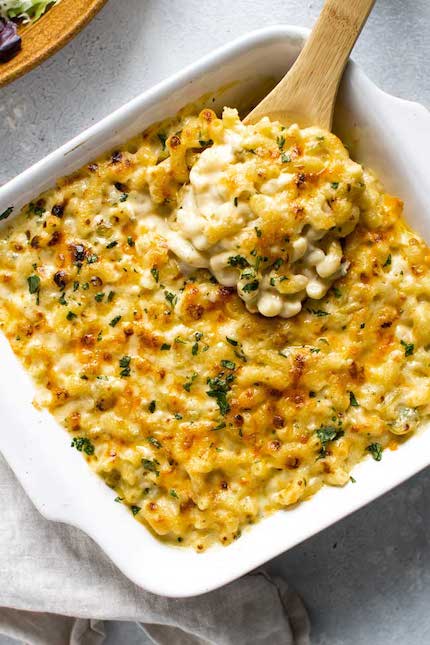 Good macaroni and cheese doesn't have to involve dairy. This easy-to-make vegan dish from This Savory Vegan is ready in less than twenty minutes and just as creamy as its non-vegan counterpart. Curious to try it for yourself? Bookmark the recipe here.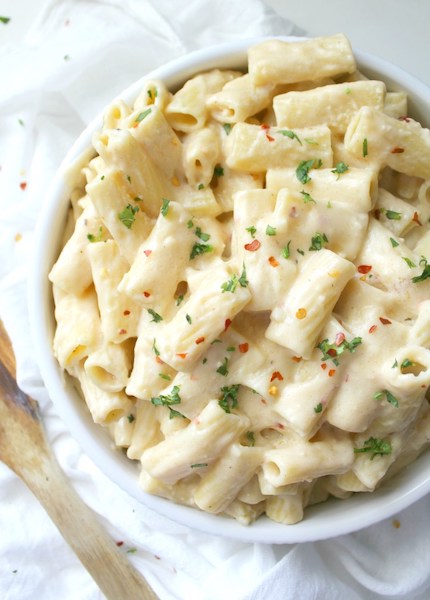 For those who require a kick with their comfort food, this one-pot concoction from Emily Bites is a must. Whether or not you wanna serve this recipe with a side of crunchy buffalo-friendly crudités… that's up to you.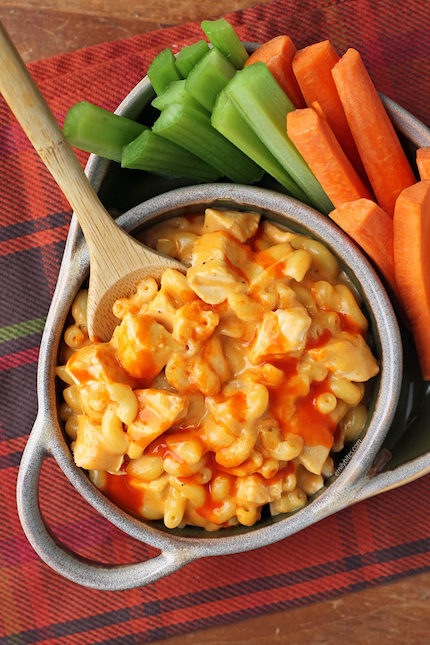 Pasta cravings can be brutal, but when you're avoiding carbs… it's a whole other struggle. Thankfully this cauliflower mac and cheese from Skinnytaste still brings all the flavor from the original. Get the entire recipe here.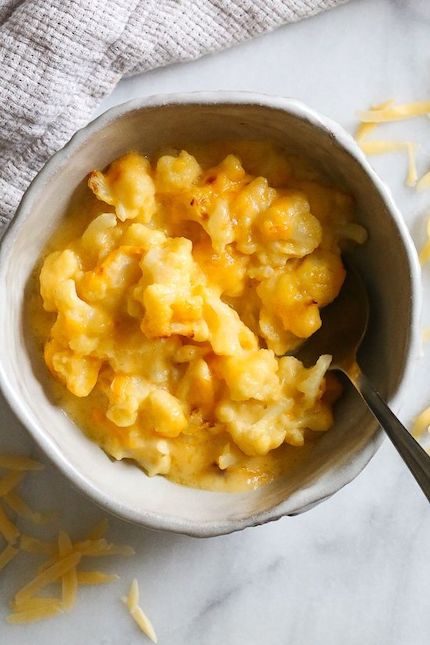 There's macaroni and cheese… and then there's super creamy macaroni from Spicy Southern Kitchen, full of bacon, jalapeños and cream cheese. Drooling yet? Whip up this baked dish for yourself here.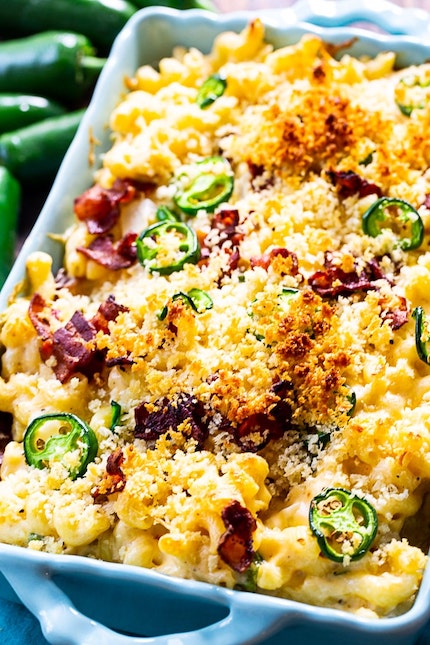 That's right — no need to boil this macaroni. According to Bon Appétit, all you need is a thinner-than-usual bèchamel sauce and 30 minutes of your time. Intrigued yet? Try the recipe for yourself.

Looking for a grown-up take on a childhood favorite? This flavorful dish from Not Quite Nigella features softly cooked onions and garlic, topped with all kinds of crispy breadcrumb goodness. Drooling yet? Wait until you see the entire recipe.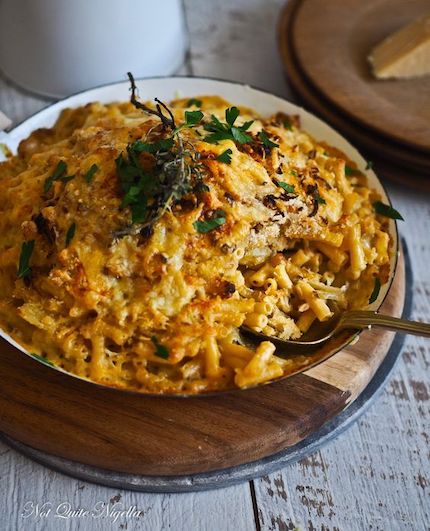 Who says macaroni and cheese needs to come in a dish?! This fried goodness from Mike Bakes NYC requires a little more planning than a one-pot recipe, but the end result is well worth it. Bookmark the recipe here.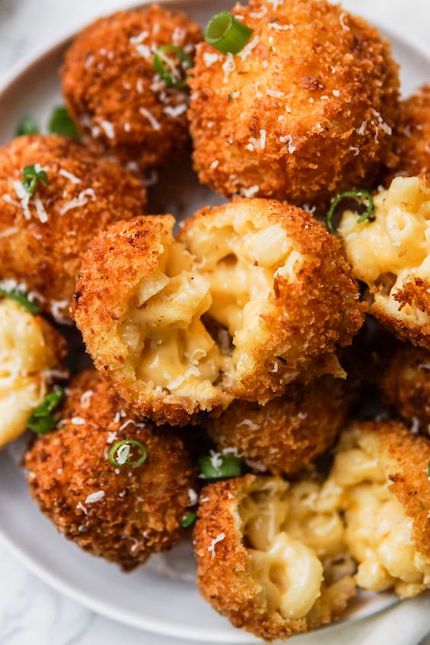 What happens when two childhood favorites become BFFs? This recipe! Just when you thought a short rib sandwich couldn't get any better, Grilled Cheese Social and gooey noodles take this mac and cheese recipe to the next level.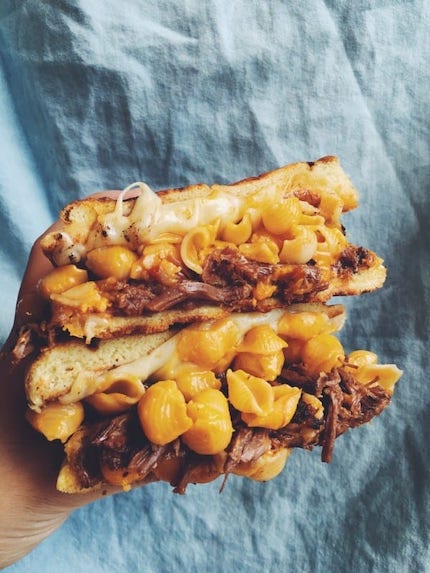 Hungry for more recipes? Check out 10 Vegan Dinner Recipes You'll Wanna Bookmark ASAP.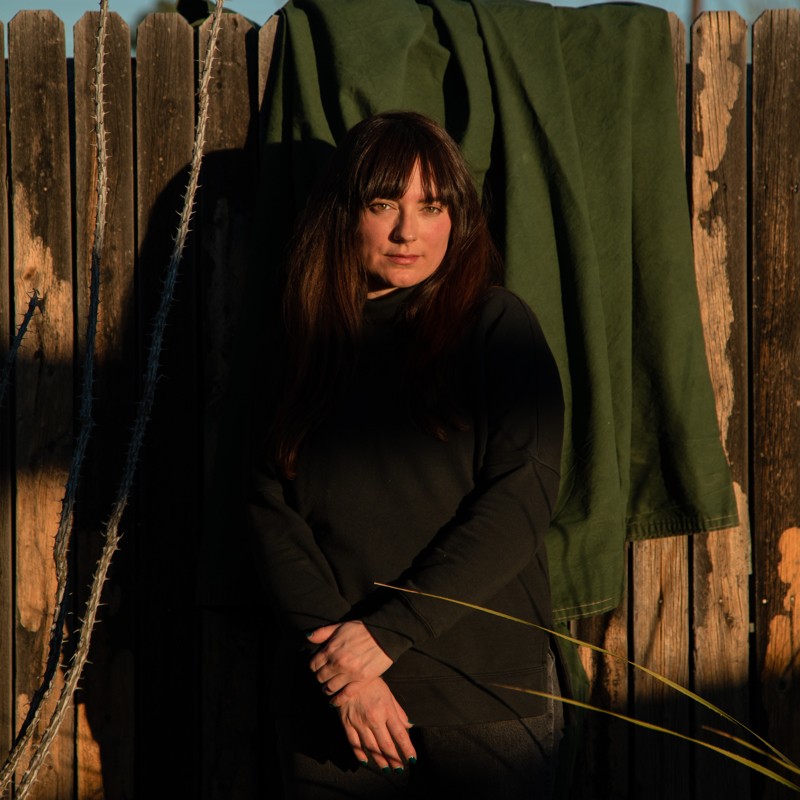 Allison Wheeler is a writer, Bruce Springsteen enthusiast, and sixth-generation Texan living in Denton, Texas.