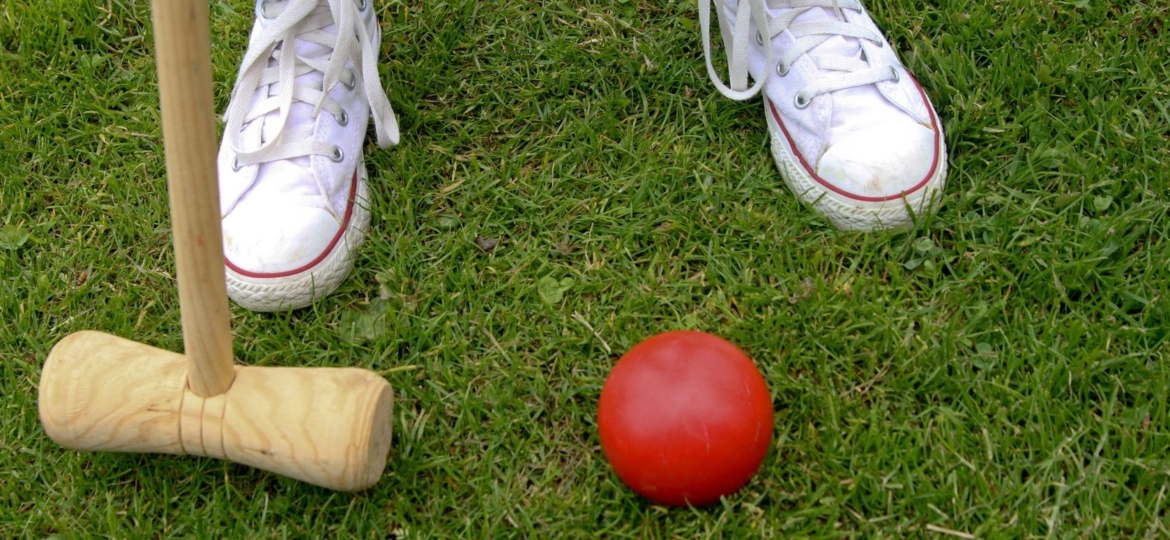 Now that it's officially summer, you can really get your summer fun in the sun started! This is the time to get outdoors and really enjoy all that the season has to offer. Summer is the time for barbecues, relaxing outside and having a few delicious cold beverages with your friends and family.
Of course, to add to your summer barbeques and events, you want to make sure you have entertainment for your guests!  And nothing is better for entertainment, than games that everyone can participate in, or watch and enjoy. Below are a few lawn games that are perfect to add to the fun and get everyone interacting:
Washer Toss
Washer toss is a game that can be played with two or more players. The game uses two washer pits with cups in the center of them. If there are more than two players, playing with teams is easiest,  though you could theoretically play an "every man for himself" version.
Every round, opposing players will take turns throwing their two washers at the opposite boxes. A washer in the cup scores 5 points and the closest washer to the cup is worth 1 point. This game is perfect for hours of fun and can be made into a tournement if you can round up a few extra washer toss games.
Giant Kerplunk
If you ever played the childhood tabletop game of Kerplunk, then you will love the giant sized outdoor version. This game uses tomato cages, ball pit balls, and other supplies (see the full instructions here).
The rules are simple – each time a player has a turn, they have to remove a stick that is helping to hold the balls in place. The goal is to not let any fall when you remove the stick. If they do fall, the player collects and keeps them. These are their points at the end of the game, and the person with the lowest number of balls (fewest points) wins.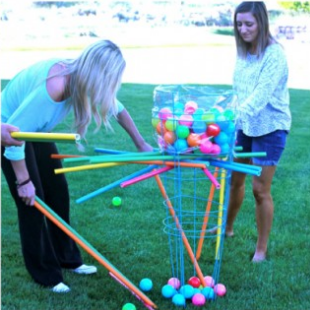 Bocce Ball
Bocce Ball is an old favorite, that can be played with two teams of one, two or four people on each team. Each team goes back and forth, throwing a ball, trying to get closest to the target ball (called the 'pallina'). Once both teams run out of balls to throw, the points are tallied. A point is given for each ball that is closer to the pallina than the closest ball of the other team. Whichever team gets to 16 points first, is the winner of the game.
Of course, these are not the only lawn games you can play at your gatherings. Some others you may want to try out,  include:
Any of these games will make your outdoor summer events that much more fun and enjoyable. Check out our selection of lawn games at Cartageous.com!